New Dinsmore Partnership Creates Government Relations Business, Roebling Solutions, In Kentucky
February 16, 2021
–
News Releases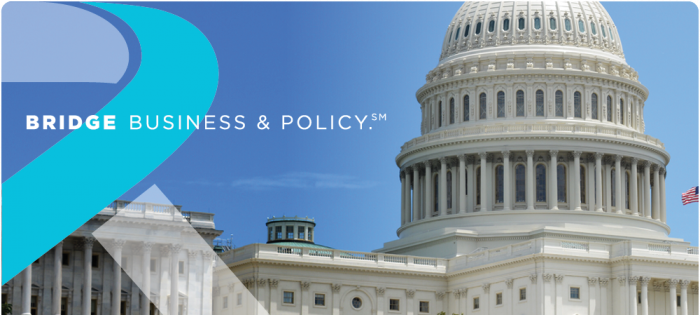 Dinsmore & Shohl LLP is pleased to announce it is launching a new ancillary business, Roebling Solutions, with political strategist Shane Noem, based in the firm's Covington, Kentucky office.
Roebling Solutions will provide high-quality and full-service government relations advice and solutions to businesses and organizations. Roebling's areas of service include federal, state, county and city lobbying and advocacy; coalition building; public issue campaign management; business development; strategic political advising and industry and trade association management.

"When a business is seeking legislative or regulatory reform, that's where Roebling comes in," said Noem, the president of Roebling Solutions. "We know how to navigate the complexities of government; it takes relationships and an understanding of what both sides need to develop creative solutions. We're here to build a bridge between the private sector and government."
Noem has more than a decade of experience working with government officials and non-profits. He most recently served in senior roles in the re-election campaign for Senator Mitch McConnell. As McConnell's liaison to northern and northeastern Kentucky from 2015-2018, he interacted with state and local officials, as well as constituents and advocates on a variety of issues important to the region.

"As a board member of the Northern Kentucky Area Development District, I had a front-row view of how Shane Noem works with elected officials in rural and urban counties to drive results," said Dinsmore public finance partner Lewis Diaz. "Shane's skill set will enhance Dinsmore's ability to provide quality services to businesses throughout Kentucky."
In transitioning from public service to the private sector, Noem found Dinsmore's national network and enterprising prowess to be a perfect match.
"Dinsmore is going to allow me to be innovative, ambitious and entrepreneurial," Noem said. "I'm excited about the national scale of Dinsmore's work. That the firm has a presence in Washington, D.C. and Kentucky shows it has respect across the commonwealth and country."
Outside of the office, Noem regularly volunteers for the Dan Beard Council, Boy Scouts of America, and for Behringer Crawford Museum in Covington, Kentucky. He also serves on the board of ethics for the City of Fort Mitchell, where he lives with this wife and three children.
Noem earned his B.A. from Western Kentucky University in political science and photojournalism.