Three Established Louisville Patent Attorneys Join Thriving IP Practice at Dinsmore
December 27, 2022
–
News Releases

One of the nation's fastest growing intellectual property practices is thrilled to be adding partners Robert H. Eichenberger, James E. Cole, and Alexander P. Brackett to Dinsmore & Shohl LLP's Louisville office.
"James, Robert and Alex are key additions to our national team of over 100 IP attorneys," said Josh Lorentz, chair of the firm's intellectual property practice. "They further solidify our IP footprint in Kentucky."
Robert H. Eichenberger is the former chair of Middleton Reutlinger's intellectual property practice group, focusing on prosecution, portfolio management and licensing matters. Robert has provided counsel to Fortune 500 corporations in the areas of space hardware, medical devices, agricultural equipment, M&A and business transactions. Robert's trial experience includes the Federal Circuit Court of Appeals, the Southern District of New York and before the Patent Trial and Appeal Board.
"I am excited to join a nationally-recognized firm with a deep bench of talented attorneys and support staff," Robert said. "Dinsmore's leadership team is absolutely first-rate."
Robert received his undergraduate degree in Civil Engineering from Purdue University and was named the 2019 "Louisville Lawyer of the Year" for litigation and intellectual property and his memberships include the Chi Epsilon National Civil Engineering Honor Society and the Tau Beta Pi National Engineering Honor Society. He is also a member of the American Bar association, the AIPLA, and the Kentucky and Indiana Bar associations.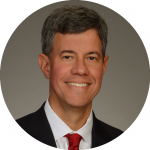 James E. Cole considers the move to Dinsmore to be "a silver lining" of the unfortunate situation at his former firm, Middleton, which recently dissolved. James was drawn by Dinsmore's upward trajectory as a firm which is quickly cementing itself as the Derby City's go-to for legal counsel.
James's background in mechanical engineering is the driving force behind his highly successful patent practice, which focuses on patent prosecution. He enjoys working with clients who are passionate about product development, branding and related protections. Making the move to Dinsmore allows him to continue to grow his practice while utilizing the firm's "national footprint and rich talent to better serve existing and new IP clients."
James grew up in Lexington, Kentucky completing his undergraduate studies in Mechanical Engineering at the University of Kentucky and graduated from the University of Louisville, Brandeis School of Law. James is a member of the Louisville and Kentucky Bar Association, the American Intellectual Property Law Association and is active in KYIPA.
Alexander P. Brackett is a registered patent attorney and a former member of Middleton's intellectual property group. He has obtained patents for clients in technical fields related to software, process automation systems, military and tactical gear technologies, health and medical devices, and various manufacturing industries. In addition to participating in Inter Partes Review proceedings and Markman hearings, Alex has represented clients in numerous business transactions, licensing, patent infringement litigation and intellectual property asset sales. He previously worked as an electrical engineer with Fortune 100 corporations focusing on proprietary software, electronics, and process automation as well as control systems. A graduate of the University of Delaware in Electrical Engineering, Alex has extensive engineering experience in a variety of industries.
Moving to Dinsmore allows him to expand his practice and leverage years of industry and intellectual property experience to benefit clients large and small. "Dinsmore's expansive network of talented professionals allows me to offer a full range of legal services to my clients." Alex sees Dinsmore's stellar reputation and broad array of IP professionals as a "golden opportunity to provide exceptional service to current and future clients." Alex is a member of the American Intellectual Property Law Association, the Kentucky and Ohio Bar Associations, and the Louisville Bar association.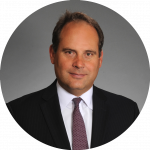 "At Dinsmore, we're always looking to strategically add top talent in areas where we need it," said Kenyon Meyer, Louisville's office managing partner. "While the Middleton news is very unfortunate, we are thrilled to welcome Robert, James and Alex to the firm. Their additions solidify Dinsmore's IP presence here in Louisville."