Lexington, KY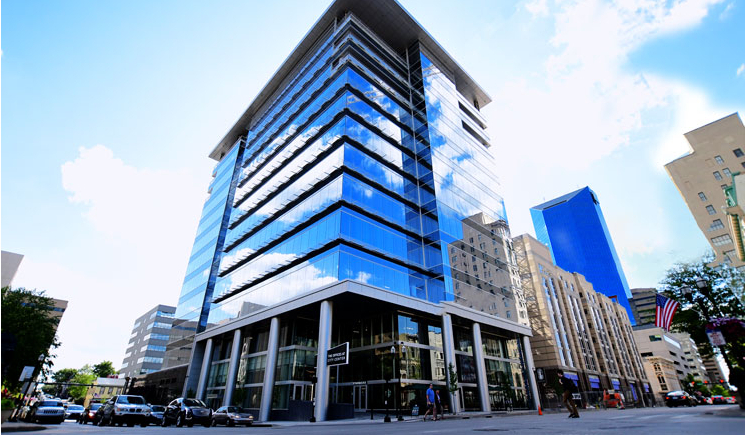 Lexington is home to several Fortune 500 companies and neighbors Toyota Motor Manufacturing's largest U.S. assembly plant, located in nearby Georgetown. The University of Kentucky is the largest employer in the city, which also features Transylvania University. Dinsmore's office features attorneys who serve the area's robust and growing economy by counseling clients on corporate and transactional matters, natural resources, commercial real estate and financing, estate planning, business litigation, employment law and environmental law. These clients include regional and national corporations, government agencies, charitable organizations and individuals.
Our parking garage entrance is accessible from Vine Street, between the Marriott Hotel and Jeff Ruby's Steakhouse. Once you park, take the City Center Office elevators to the 9th floor.
If entering the building at street level from Main Street, there is an attendant at the information desk who can direct you.