Washington, D.C.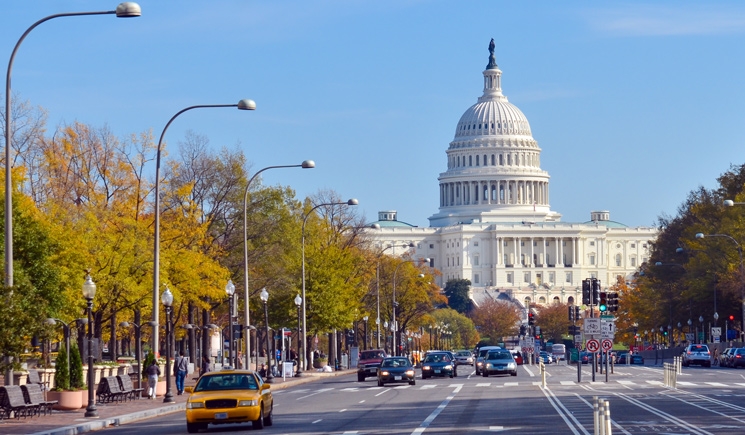 Since 2011, our Washington, D.C. office has been servicing clients in the Washington Area. D.C.'s growing industries consist of education, finance, public policy and scientific research, and several large companies are headquartered in the district.
Our attorneys offer full-service representation to clients in many industries, including Natural Resources, Gaming, Financial Services, Insurance, Health Care, Pharmaceutical & Medical Devices, Municipal & Government, and Transportation.
Parking is available in the building's garage, with the entrance on D Street, between 8th and 9th Streets. Once in the garage, take elevators to the lobby and check in with security.