Kentucky Proposed 340B Policy and Procedures Manual
October 8, 2019

–

Newsletters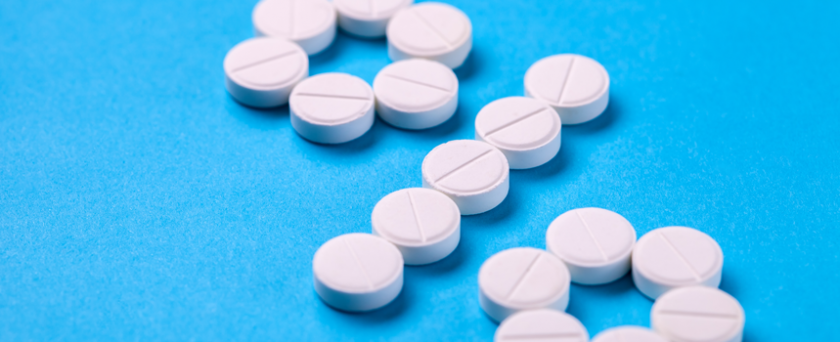 The Federal 340B Drug Discount Program (the "340B Program") is a budget-neutral drug-pricing program that allows certain hospitals and clinics ("Covered Entities") to buy discounted medication from drug manufacturers.1 Established in 1992, the 340B Program has grown to become a critical financial resource for safety-net health care providers across the United States, including disproportionate share hospitals, critical access hospitals, and sole community hospitals, as well as federally funded clinics such as federally qualified health centers (FQHCs), black lung clinics, and Ryan White Comprehensive AIDS Resources Emergency Act (CARE) clinics.
Despite the 340B Program's breadth, many 340B Covered Entities cannot access the full benefits of the 340B Program without engaging third-party-contracted pharmacy providers ("Contract Pharmacies"). Covered Entities rely on Contract Pharmacies to dispense 340B Program discounted medication to eligible patients in situations where the Covered Entity does not own a pharmacy or otherwise requires pharmacy services to supplement Covered Entity-owned pharmacies. In recent years, 340B Covered Entities have begun to heavily rely on Contract Pharmacies both to enable Covered Entities to access 340B Program discounts and to provide services to as many eligible Covered Entity patients as possible.
Irrespective of the benefits associated with Contract Pharmacy usage in the 340B Program, some state Medicaid agencies are taking dramatic measures to restrict the use of Contract Pharmacies and the benefits available to Covered Entities under the 340B Program. In this context, a number of state Medicaid agency proposals have failed to consider the effect they may have on patients' access to health care, safety net provider financial stability, and in some circumstances, whether the proposed changes comply with applicable federal law.
For example, earlier this fall, the Kentucky Cabinet for Health and Family Services (CHFS) Department for Medicaid Services (DMS) issued a proposed 340B Policy and Procedures Manual intending, inter alia, to prohibit Contract Pharmacies from dispensing 340B Program discounted medications to patients enrolled in Medicaid fee-for-service (FFS) and Medicaid Managed Care Organizations (MCO), unless DMS, the Covered Entity and the Contract Pharmacy have entered into a written agreement.2 However, it appears that DMS has not entered into, and offers no means by which, a written agreement may be executed with a Covered Entity and Contract Pharmacy for such purposes. Further, Kentucky's proposal appears to disregard Federal law and guidance stating that the written agreement requirement may apply only to 340B Program drugs dispensed to FFS patients.3
Kentucky CHFS/DMS has presented the proposal as a measure to ensure 340B Program compliance across the Commonwealth, although the proposal appears to be intended toward increasing the availability of Medicaid drug rebates to CHFS/DMS, despite federal regulatory requirements.
In short, if a Covered Entity dispenses 340B Program discounted medication to a patient enrolled in Medicaid, the manufacturer of the drug could be subjected to a "duplicate discount" if the state Medicaid agency also requests a rebate for the same drug dispense pursuant to the Medicaid Drug Rebate Program (i.e., the manufacturer would provide a 340B Program discount to the Covered Entity and a Drug Rebate to the state Medicaid Agency). In an effort to prevent the occurrence of duplicate discounts in the 340B Program, federal regulations require that Covered Entities, Contract Pharmacies, and state Medicaid agencies enter into a written arrangement to prevent duplicate discounts in the FFS system.4 As for the MCO system, however, the Social Security Act clearly states that 340B Program medication is not eligible for a Medicaid drug rebate payment to the state Medicaid agency.5 In effect, Kentucky's proposal intends to force the FFS written agreement requirement upon the MCO system, despite Federal law prohibiting CHFS/DMS from collecting rebates on 340B Program drugs dispensed through the MCO system.
If finalized, the CHFS/DMS proposal will substantially restrict Kentucky Covered Entities' participation in the 340B Program and limit 340B Program revenue available to Covered Entities. Further, the financial ramifications of the proposal may likely force Covered Entities into making difficult decisions about whether to cut 340B Program-dependent clinical service lines that their patients rely upon. As such, the CHFS/DMS proposal will have resounding impacts on patient access to health care services in Kentucky, specifically with respect to safety net health care providers that predominantly treat low-income, underinsured, and uninsured patients.
If you or your organization participate in the 340B Program or are otherwise affected by the Kentucky CHFS/DMS 340B Program proposal or similar state proposals, please contact your Dinsmore attorney.
---