Franchise & Distribution
Experience
Corporate Reorganization and Asset Purchase
This transaction involved a corporate reorganization of Seed Restaurant Group, Inc. and its subsidiaries followed by the sale of substantially all of the assets of the company and its subsidiaries to an affiliate of Sun Capital Partners, Inc. Our firm's experience negotiating business acquisition transactions in the context of multiple bidding parties enabled the client to maximize shareholder value and consummate the transaction within the desired time-frame.
Joint Venture
This transaction involved an investment in preferred stock, a joint venture formed for the purpose of expanding the Fazoli's brand into new U.S. markets, and an option to purchase the assets of the company. Our experience negotiating joint ventures and other business acquisitions enabled our client to secure the capital necessary to further develop and expand the Fazoli's restaurant brand while maintaining effective managerial and operational control over the strategic direction and vision of the company's business concept.
"One Source" for Shared Success
Client: Castellini Group of Companies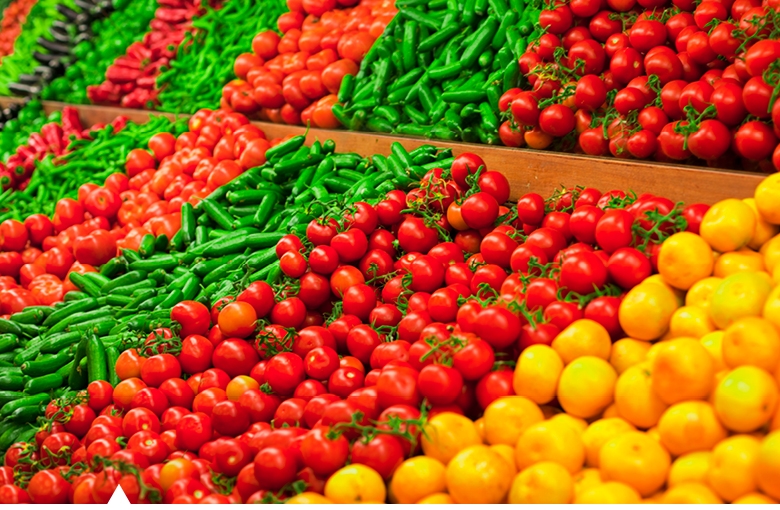 Growing, nurturing and providing fresh produce is not without challenges, from accounting for the weather to managing transportation to ensuring quality and safety. However, when those challenges cross over into the legal realm, Castellini Group of Companies knows they have a trusted partner in Dinsmore.
"Coordination is very important in our business because we have so many different facets that need to come together for success," said Bill Schuler, President and CEO of Castellini. "Dinsmore understands that, and they work with us in a number of areas to make sure our business continues to thrive."
Having started as a small fruits and vegetables supplier more than 100 years ago, Castellini has grown to become one of the largest produce suppliers in the country. Through it all, Schuler says Dinsmore has been by their side, advising on everything from real estate transactions and complex financings to corporate structure and supply chain matters to labor and employment issues. Drawing on a wealth of institutional knowledge, Dinsmore attorneys have provided the targeted counsel and insight Castellini has needed to continue to grow and evolve over the years.
Castellini's success has been fueled by their motto of "One Source," as they have become a one-stop-shop for their customers' complete produce needs. Similarly, Dinsmore has become Castellini's one source legal adviser and collectively we've been able to share success.
Acquisition
Our firm represented Graeter's in their purchase of fifteen retail stores from Superior Tasting Products, LLC, a former franchisee.
Franchisee Dispute
Worked with a national franchisor in modeling/acting industry in a dispute with local franchisee. Enforced contract and mandatory arbitration clause to get case removed from Ohio and into arbitration where the franchisors were located.
Indemnity Claim
Worked with a hospitality company to defend against discrimination claims. Worked on indemnity claim for franchisor. Case was ultimately settled to client's satisfaction.
Jaguar Cars, Inc. v. Kentucky Motor Vehicles Commission
Our firm represented Jaguar in a claim alleging that the Commission was biased in favor of dealers and against manufacturers which prevented Jaguar from receiving a due process hearing before the Commission on its application to terminate the franchise of a Jaguar dealer. Jaguar prevailed, and this decision was affirmed on appeal in a published decision (Jaguar v. Cottrell, 1999 WL 34749489), with Jaguar also subsequently receiving an award of attorneys fees.
Non-Payment of Royalties
Counseled national franchisor in automotive industry is dispute against area franchisee for non-payment of royalties and advertising fees. Also worked to protect franchisor's IP rights, rights of first refusal, and counseled on potential buyouts. Helped develop strategy for negotiations and business litigation to protect rights of franchisor.
Papa John's International, et al. v. Gary McCoy
This is a case on appeal from the Floyd Circuit Court seeking a ruling on whether a franchisor with no involvement in its franchisee's day-to-day operations can be liable for torts allegedly committed by the franchisee's employees. We filed an amicus brief on behalf of the Kentucky Chamber of Commerce supporting Papa John's position. The case has been argued to the Kentucky Supreme Court and we are awaiting a decision.
Representation of Graeter's Manufacturing Company
Graeter's Manufacturing Company. Corporate representation of fifth generation family owned business which manufactures ice cream and confection products. Nationally known supplier of premium quality products (as referenced on Oprah Winfrey, the West Wing, and in other national media outlets). Counsel for franchise program with Graeter's as franchisor and business counsel for all corporate operations, inclusive of labor, real estate and general corporate work.
Rita Waldridge v. Feather, Inc.
Defended a claim of sexural harassment, retaliation, and constructive discharge against a restaurant franchisee arising from the act of a supervisor. This claim was settled on favorable terms after the verdict in Sue Spencer v. Feather, Inc.