Dinsmore Earns 2022 LCLD Top Performer and Compass Awards
October 18, 2022
–
News Releases
Dinsmore & Shohl LLP is laser focused on putting together diverse teams of attorneys, which is why we are thrilled to be one of only 91 law firms in the country to receive Leadership Council of Legal Diversity's 2022 Top Performer and Compass Awards.
LCLD recognizes law firms that show a strong commitment to building more diverse organizations and a more inclusive legal profession. The distinctions are awarded to member firms who participate in their programs, who are active in their alumni network, host learning experiences and leadership lunches and sponsor other LCLD events.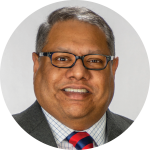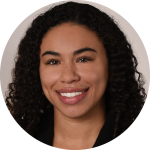 The Top Performer and Compass designations are consistent with Dinsmore's continued commitment to diversity. This year, Cleveland partner Richik Sarkar was named chair-elect of the LCLD Alumni Executive Council for 2022-23 and Columbus associate Sydney Pahren represented Dinsmore as a 2022 Pathfinder. Within the past year, Crain's Cleveland has awarded Dinsmore their "Best in Class" Diversity Award and the firm received The Mansfield Rule 5.0 certification while pledging to the 6.0 criteria in 2023. As recently as August, Dinsmore was recognized as 2022 Associate and Women Associate Satisfaction A-Listers by BTI Consulting.
LCLD was formed in 2009 and now has more than 300 corporate chief legal officers and law firm managing partners among its members. To learn more about LCLD's programs and efforts, visit www.lcldnet.org.