Dinsmore Extends National Reach to Boston
July 31, 2019
–
News Releases
Dinsmore & Shohl LLP is expanding its East Coast presence with the opening of an office at 101 Arch St. in the city's Financial District.
Leading the practice are three partners who have deep roots in the community and have represented clients in real estate development and litigation throughout New England and the U.S.
"We are thrilled to welcome Javier, Eric and Brian to Dinsmore and know their understanding of the market and scope of experience will be a tremendous asset to our clients in Boston and beyond," said Chairman and Managing Partner George Vincent.
About the Attorneys
Javier Flores and Eric Skelly join Dinsmore from a Boston-based national litigation firm, where they were partners.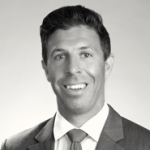 Flores brings diverse litigation experience representing clients in matters including commercial litigation, product liability, class action, and general liability. Additionally, Javier counsels clients ranging from Fortune 500 companies to startups on risk management issues, including providing full-scale risk assessments for clients bringing products or services to market and/or with the goal of developing protocols that will reduce future litigation.
He described his decision to join Dinsmore as years in the making. "I litigated a case opposite a team of Dinsmore attorneys in 2012 and was struck by their skill, effectiveness and how they interacted with their clients and each other. In the years since, that favorable impression has proven to be true as I've gotten to know attorneys at the firm and gained a deeper understanding of their work," Flores said. "Joining Dinsmore and establishing a presence in New England is truly an exciting opportunity."
Flores and his family live in Boston, where he serves on the Boston Fair Housing Commission and the board of Inquilinos Boricuas en Acción, a nonprofit promoting community development and the empowerment of low-income families. Flores received his B.A. from Kenyon College and J.D. from the University of Connecticut School of Law.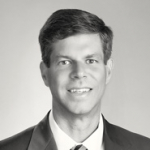 Skelly has broad experience successfully representing his clients in an array of areas including product liability, where he represents manufacturers of industrial and equipment products, automotive and farm equipment, software and automated services, food and beverage companies, medical device manufacturers, and consumer and adventure product manufacturers and suppliers. Another focus of his practice is working closely with startup companies, particularly as they prepare to go to market, providing full-scale risk analysis and protocols to protect the companies and reduce future litigation.
"Joining Dinsmore is an incredible opportunity. The firm is full of exceptional talent and has an established national footprint. I look forward to helping grow Dinsmore's presence in New England as well as offering the firm's broad resources across a range of areas of the law to our existing clients," Skelly said.
Skelly resides in Boston with his family, and outside of the office, he serves on the board of directors of Hill House, a non-profit organization that works to promote a sense of urban community for thousands of families through service activities in Boston neighborhoods. He received his B.S. from Roger Williams University and J.D. from Suffolk University Law School.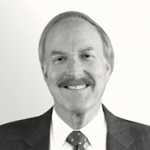 Brian Blaesser joins the firm from Robinson & Cole LLP, where he formerly headed the real estate development practice in the firm's Boston office. He has a national reputation in land use and real estate development law and counsels clients on issues including commercial development and redevelopment, leasing, land use law, condemnation law, and environmental and renewable energy law.
He has negotiated land use and development approvals on projects throughout the Commonwealth, including single and multifamily developments, cinemas, warehouse distribution centers, retail facilities, assisted living facilities, and projects involving environmental transactional and regulatory permitting by agencies such as the Massachusetts Department of Environmental Protection, the Massachusetts Division of Fisheries and Wildlife, the U.S. Environmental Protection Agency, and the U.S. Army Corps of Engineers.
Blaesser received his B.A. from Brown University, masters in city planning from the Massachusetts Institute of Technology and J.D. from Boston College Law School, and is a LEED Accredited Professional (LEED AP BD+C).