Trademark Procurement/Management & Copyright
Experience
Winning with Teamwork
Client: Cincinnati Reds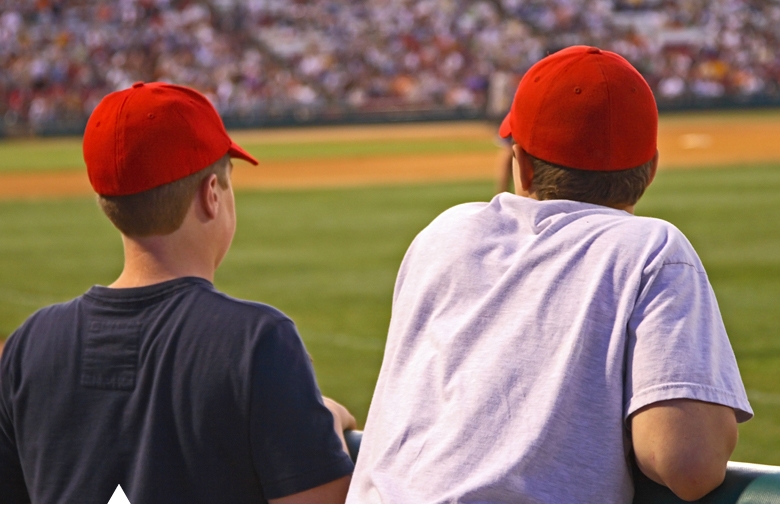 Winning takes a team effort, and no relationship symbolizes this more than the one between Dinsmore and the Cincinnati Reds. From counseling Bob Castellini through the purchase of a controlling interest in the team in 2006 through negotiating sponsorships to protecting their intellectual property, including the famous handle-bar mustache of Mr. Redlegs, Dinsmore has become a go-to player for the Reds.
"We know we can depend on Dinsmore," said Jim Marx, General Counsel of the Reds. "They have been by our side for more than a decade now, and we know we're getting great value and great solutions when we come to them."
With Dinsmore's Cincinnati office sitting just a couple of blocks from where the Reds take the field, Marx knows the Reds can count on Dinsmore for any number of issues. Dinsmore's attorneys have handled everything from negotiating facility leases for spring training to addressing workers' compensation claims to counseling the franchise on community events, ranging from concerts held at Great American Ballpark to the annual Redsfest fan appreciation convention. Dinsmore's close working relationship with the Reds enables our attorneys to identify problems before they arise, helping the franchise to focus their efforts on the field.
Stepping to the Plate for "America's Game"
Client: USA Baseball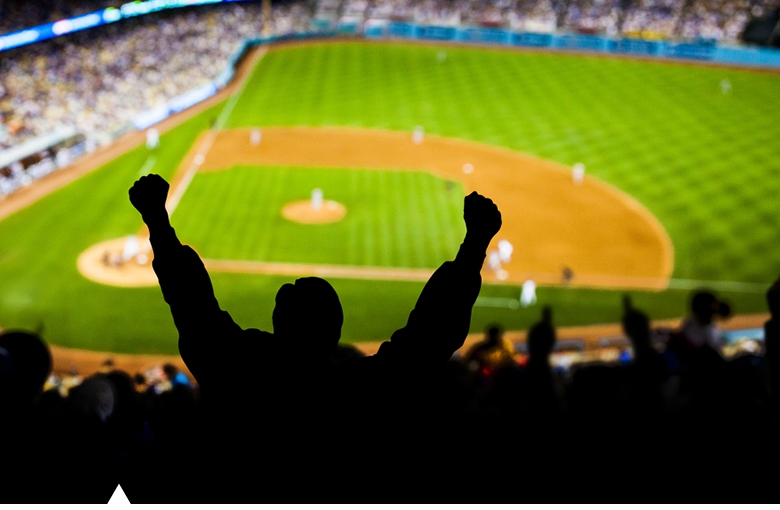 Baseball is about as "American" as you can get, and USA Baseball has been the national governing body for amateur baseball since 1978, including representing the United States as a member of the U.S. Olympic Committee and internationally as a member of the World Baseball Softball Confederation.
"Our first interaction with Dinsmore was in the area of IP and trademark protection, but as our organization and needs have changed, our counsel has not," said Paul Seiler, Executive Director/CEO of USA Baseball.

"That's due to the fact Dinsmore is a full service team that provides for all of our legal needs, from contract work to real estate guidance to sponsor relations. This allows USA Baseball to be connected across all of our business units with a common and knowledgeable firm that understands who we are, in all facets of our operations," he added.

Dinsmore serves as USA Baseball's outside general counsel and handles all legal issues for the organization, including intellectual property, data protection, corporate, litigation, employment and finance. Among recent work, Dinsmore provided legal support to USA Baseball's efforts to develop and implement a performance standard for non-wood bats used in youth baseball. This work began several years ago and, ultimately, reached a variety of legal areas including intellectual property, corporate, licensing, insurance and agreement work. The performance standard was announced on August 7, 2015, and on January 1, 2018, USA Baseball's National Member Organizations will require non-wood youth bats meet the performance standard, which will be indicated by the USA Baseball trademark on bats that have passed performance testing.
"One of our former board members had a saying, 'You do business with your friends.' And while perhaps not always literal or possible in business, in this case it is," Seiler said. "Our decision to have Dinsmore represent USA Baseball is based on the relationship we have, as well as for the quality counsel provided on a daily basis."
---
As the national governing body of amateur baseball, USA Baseball engages with nearly every major national amateur baseball organization in America, which equates to millions of amateur players in ballparks and playgrounds across the country. The organization also promotes and develops the game on a grassroots level nationally and internationally. Dinsmore attorneys have assisted the organization with finance and real estate work related to further development of USA Baseball's National Training Complex in Cary, North Carolina.
"The great thing about our relationship with Dinsmore is that we know our best interests are always being looked out for. We never feel like we are just a client. For that matter, I don't think we even use that word (client) when referencing our partnership," Seiler said. "Dinsmore is an impactful brand in the legal world, yet it would be hard to argue that we have a more personal relationship with anyone we do business with."
Providing Freedom to Focus on Business
Client: HealthScape Advisors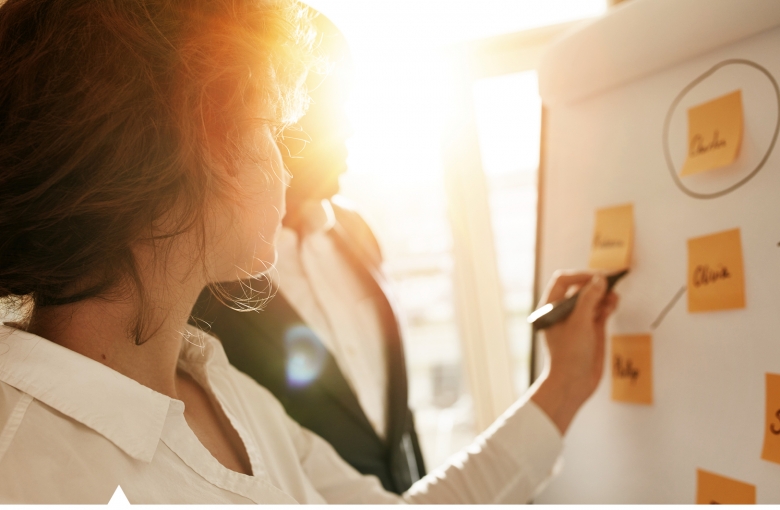 Hiring Dinsmore means the partners of HealthScape Advisors could focus on their business instead of worrying about whether the legal needs of their company were being handled properly. HealthScape is a health care consulting firm that has to stay up to speed with constant changes in health care and intellectual property laws. They've continued working with Dinsmore since 2014 because we understand these changes and what they mean for HealthScape's business. We also assisted HealthScape when they decided to split part of their business off into a new company, Pareto Intelligence, which handles analytics and technology services.

"They truly understand our business and what we're trying to accomplish," said Managing Partner John Steele.
Outside General Counsel to a Growing Brand
Client: MadTree Brewing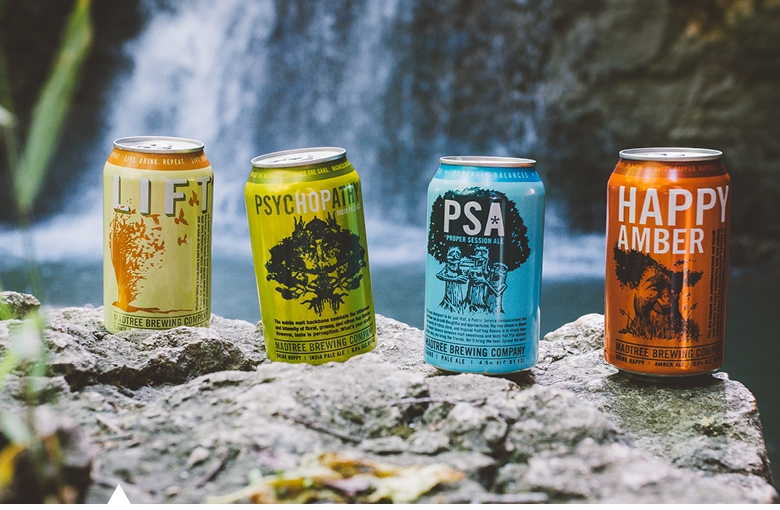 When Kenny McNutt, Brady Duncan and Jeff Hunt had a dream to open their own craft brewery, they sought legal guidance from Dinsmore. By the time Cincinnati's MadTree Brewing opened in 2013, our attorneys had already played a significant role in its development – from helping to raise the original capital to structuring and executing loan financing.
"Dinsmore gives peace of mind and guides us through murky waters," said McNutt. "They're reputable, and I always know I get the best answer for the information available at the time."

Today, Dinsmore serves as MadTree's outside general counsel, advising on contracts, real estate, trademark, employment matters, securities and other legal needs as they arise.
"They have every facet we need, and they're super easy to work with," added McNutt. "I recommend them whenever anyone asks. They're trustworthy, really, really good and well worth the peace of mind."
---
MadTree was the first modern craft brewery to can its beer in Ohio, and, within four short years, the brewery had grown so significantly they opened an $18 million facility to accommodate larger crowds and increased demand for production. Dinsmore attorneys were with them every step of the way.
Dinsmore Meets All Legal Needs for Significant Craft Brewer's Business
Client: Rivertown Brewing Company
Since 2012, Rivertown has relied exclusively on Dinsmore's counsel to ensure their craft beer taps flow for years to come. Running a growing brewing company means constantly dealing with new questions about whether a beer name is available to disputes over what name a beer company may use in commerce. Dinsmore provides all legal counsel supporting Rivertown Brewing Company's manufacture, distribution, and in-house sales, including distribution contract negotiations, manufacturing equipment contracts, local political lobbying, review of services contracts, employment advice, trademark and intellectual property work, litigation concerning distribution contracts, intellectual property litigation, and general corporate matters.
IP Counsel to International Furniture Manufacturer
We help our client, a furniture designer and manufacturer, obtain design patents and trademark registrations for its extensive product line. We also litigate when their design patents or marks are infringed upon.
IP Counsel to International Greenhouse Business
Our client, a large, international greenhouse grower, has design and utility patents and hundreds of trademarks. Until recently, there was no strategy for their IP. Mr. Schneider developed and is implementing an ongoing strategy to manage the trademarks and patents on an international basis. He also assists with seed licensing for unique and high value crops. We also enforce the client's mark in court.
Digital Millennium Copyright Act Enforcement
Successfully enforced Digital Millennium Copyright Act takedown through federal litigation to protect client's copyrighted content on YouTube.
Helping the Cincinnati Reds Protect Its Brand Integrity
The name of the game
Dinsmore provides Reds trademark protection
From the regal, stark-white "C" against a red background to the distinctive handlebar mustache of Mr. Redlegs, the Cincinnati Reds own a number of unique brands, labels and mascots that contribute to its status as one of Major League Baseball's most popular teams. Marketing and brand recognition play an integral role in the growth and success of any professional sports franchise and the Reds trust Dinsmore to protect an important part of its identity.
Leveraging extensive trademark experience and a thorough understanding of MLB licensing regulations, Dinsmore attorneys work to support the Reds proactive approach to merchandising, licensing and broadcasting. Dinsmore is adept at searching federal, state and local registries, as well as performing availability and clearance searches, to help the Reds aggressively promote and expand its brands without exposing the Club to unnecessary risk. Conversely, Dinsmore also helps the Reds protect its brand integrity by ensuring that merchandise and broadcasting rights are registered and cleared through the proper channels. Should unauthorized use of the team name or marks be detected, Dinsmore also serves as local enforcement counsel.
Protecting the brands of a team that simultaneously competes against and cooperates with other clubs under MLB marketing and licensing ventures is challenging. Through collaboration with MLB officials on league-wide licensing matters, Dinsmore is able to shepherd the Reds through the trademark registration process in a timely and cost-efficient manner.
Whether it's clearing new uniform designs, acquiring domain names or safeguarding fan-favorite mascots, Dinsmore works hand-in-hand with the Reds to strengthen and grow its brands. Marketing and merchandising revenue are vital to driving future club revenue and Dinsmore is committed to searching, clearing, registering and protecting the marks fans identify as uniquely Reds.
Breach of Contract and Trademark Infringement Matter
Represented The United States Playing Card Company in a breach of contract and trademark infringement matter. Verdict was rendered for U.S. Playing Card on breach of contract and for defendant Bicycle Club on the trademark infringement matter.
Market Day Corporation v. Steven R. Maas d/b/a/ Northern Prime Meats Seafood and Steak Company
Represented Market Day Corporation in Market Day Corporation v. Steven R. Maas d/b/a Northern Prime Meats Seafood and Steak Company, in the Southern District of Ohio. A judgment was entered in favor of our client, Market Day.
Protecting New Corporate Identity and Innovative R&D
Protecting the Future

Innovation is the driving force behind the growth and sustainability of any business, especially one within a specialized industry. Growing your brand and reputation, as well as protecting your ideas, is an ongoing challenge that requires a thorough understanding of not only the law, but also the industry and the marketplace.

As a former subsidiary of BP Company North America, Tri-Arrows Aluminum faced plenty of challenges in building and safeguarding their new identity after being purchased by a consortium of five Japanese companies in 2011. Following the sale, they turned to Dinsmore, who assumed responsibility for managing existing patent applications and prosecution through the U.S. Patent Office. We have also teamed with Tri-Arrows to begin trademark efforts, working with the U.S. Trademark Office to establish and protect their name and brand in the marketplace. Our attorneys have worked exhaustively to learn the aluminum industry, including the market, price points and competition, in order to strategically place Tri-Arrows on a path to long-term success.

Beyond patents and trademarks, we also have steered Tri-Arrows through a number of research and development agreements, protecting their exploration into ventures that have the potential to impact the aluminum industry. Tri-Arrows' forward-thinking mentality, combined with Dinsmore's support and guidance, has enabled them to focus their R&D efforts on both the materials used and the processes employed as they search for competitive advantages.

Working in an industry where significant steps are sometimes hard to come by, Tri-Arrows has employed an aggressive mindset toward protecting their technology and intellectual property, knowing that any competitive advantage could be the determining factor in their success. Dinsmore has become a true partner of Tri-Arrows in this effort, building a level of trust that has paved the way for their continued growth.
Rebranding of Name
We conducted extensive reviews of potential names for the organization and actively worked with our client to narrow down its options and eventually select its new name. Once selected, we successfully prosecuted an application for the new logo with the US Trademark Office to registration.
Registered Color Mark for International Equipment Manufacturer
When a North American-based equipment manufacturer with international operations wanted to register and protect a color distinctive of its product line, in-house counsel turned to Dinsmore to guide them through the process. Registration of unconventional marks, such as single-color marks, requires the assimilation and creative presentation of a large amount of brand history, sufficient to establish that the color is as integral to the brand-owner's identity as its corporate name and principal word marks. We registered the client's color mark in the U.S., then liaised with foreign counsel to accomplish the same for our client in multiple jurisdictions abroad. The registration of a color mark is a rare and valuable accomplishment, which enables the brand owner to protect and strengthen its brand for many years to come.
The United States Playing Card Company v. Harbro, LLC
Represented The United States Playing Card Company in The United States Playing Card Company v. Harbro, LLC, at the United States Trademark Trial and Appeal Board. We represented the United States Playing Card Company opposing the registration of the mark VEGAS as geographically misdescriptive. The Trademark Trial and Appeal Board found in favor of Harbro.
Trademark / Trade Dress Infringement and Unfair Competition
Represented Holloway Company in a trademark/trade dress infringement and unfair competition case. Judgment was rendered for Holloway at the close of plaintiff's case.
Trademark and Copyright Experience
Summary:
Has prosecuted hundreds of U.S. trademark applications, and liaises extensively with foreign counsel for prosecution of trademark applications abroad. Maintains extensive trademark portfolios for large technical and consumer goods corporations, as well registrations for individuals.

Conducts and analyzes trademark availability searches.

Has represented numerous clients in appeals and inter-partes proceedings before the Trademark Trial and Appeal Board.

Has counseled clients extensively on copyright, and routinely registers claim of copyright on behalf of clients.

Has extensive experience in the construction, assertion and defense of trademark and copyright infringement claims.

Counsels clients with respect to, and prepares, licenses for all types of intellectual property.

Trademark Infringement Litigation
We represented our client's organization in a lawsuit filed against his brother and his brother's company for infringement of a trademark. After successfully defending through trial against a counterclaim that our client's brother was a partner in our client's business empire, the Court granted summary judgment in our client's favor on the trademark claims in October 2011. A permanent injunction was entered against our client's brother and his organization shortly thereafter.