Class Action
Experience
Defense of Tobacco Related Claims
Mr. Jernigan has for many years served and continues to serve as West Virginia counsel for the former Brown & Williamson Tobacco Company and its successor, the R.J. Reynolds Tobacco Company in the defense of tobacco related claims. In this regard, Mr. Jernigan was involved in the successful defense of one of the nation's first class actions seeking medical monitoring for the development of future disease states relating to smoking. Mr. Jernigan remains active in the defense of the R.J. Reynolds Tobacco Company in the defense of over a thousand personal injury claims pending against it for tobacco related diseases.
Representation of Corporate Defendants
Over the course of his career, Mr. Jernigan is experienced in the defense of major cases involving primarily corporate defendants. Those cases have ranged from contract disputes to product liability claims involving the statewide representation of, among others, American Motors and Chrysler Corporation in the defense of Jeep rollover litigation; Sturm Ruger & Co., Inc. in the defense of product liability claims involving certain of its firearms; Johns Manville Corp. in defense of asbestos related claims; Black & Decker Corporation in the defense of various product liability claims involving guiding issues; and Procter & Gamble in defense of toxic shock claims.
A Long History as Trusted Counsel
Client: The Procter & Gamble Company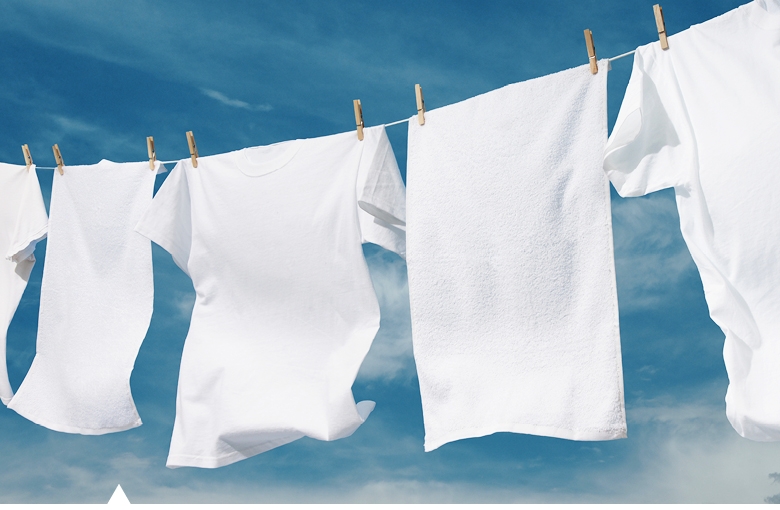 As one of the world's largest and most trusted companies, Procter & Gamble has no shortage of legal needs. Whether seeking counsel on corporate strategy, navigating real estate transactions or protecting their shareholders' assets, P&G relies on its legal counsel to keep its business running efficiently. That's why, for nearly 100 years, the consumer products giant has turned to Dinsmore.
"Dinsmore knows our business and understands our culture," said Debbie Majoras, Chief Legal Officer for P&G. "They remain a trusted ally for us because they are committed to our goals, our company's success and meeting our legal needs. They bring tremendous value, and we enjoy working with them."
Dinsmore works closely with P&G's in-house lawyers to provide an array of services, from advising on all manners of contracts and agreements to corporate and securities counseling to handling real estate matters throughout the country. Dinsmore has also represented P&G in a variety of litigation matters over many years, including handling sophisticated product liability, class action, intellectual property and other complex commercial matters.
"Dinsmore is efficient and responsive, and we can count on great partnership and top quality work when we come to them," said Majoras. "We truly value the special relationship we have built with them."
Anonymous Plaintiffs v. Debt Purchaser
We serve as national coordinating counsel for Debt Purchaser in the appropriate handling of consumer debt collection and the defense of FDCPA and related litigation, including class action litigation. We manage local counsel and coordinate all aspects of litigation.
Automobile Class Action Litigation
Dinsmore & Shohl represented a large automobile distributor in class action litigation initiated in Ohio and Kentucky, alleging the automobiles distributed by our client that were subject of a nationwide recall, unintentionally accelerated or were prone to such an alleged defect. The class action plaintiffs alleged a variety of claims, including fraud, breaches of express and implied warranties, negligence, and violations of consumer protection statutes. Plaintiffs also sought compensatory relief in the form of diminished value of the subject vehicles or injunctive relief. Dinsmore & Shohl either successfully removed all such actions to federal court, where they were consolidated in multi-district litigation, or obtained a dismissal of the entire suit.
Chemical Exposure Class Action Litigation
Successfully resolved class action litigation against our client, the operator of a resins manufacturing facility, where plaintiffs asserted claims for personal injury and diminution in property value from the alleged aerial release of chemicals into a surrounding residential neighborhood. After extensive discovery and pretrial motion practice, a Daubert hearing, and the commencement of a jury trial, the case was settled.
City of Cold Spring v. Kentucky League of Cities, Inc., et al.
Via a purported class action complaint, the City of Cold Spring, Kentucky filed a shareholder derivative suit against Kentucky League of Cities, Inc. and its affiliates (collectively, "KLC") concerning various alleged transactions identified in an audit report prepared by Kentucky State Auditor, Crit Luallen. In addition to the derivative action, Cold Spring also brought a separate class action alleging direct personal injury against KLC and the 27 individually­ named KLC board members, who are all current or former mayors of cities throughout Kentucky, and former executives. Cold Spring, seeking to certify a class of nearly 400 cities and municipalities with an interest in KLC, contends that KLC and its directors and officers breached various fiduciary duties to KLC's member cities, misappropriated corporate funds, wasted corporate assets, and made unauthorized loans to directors and officers. On a joint motion to dismiss filed by KLC and the individual defendants, the Fayette Circuit Court construed the law in KLC's favor, dismissing the class action and derivative suit.
Class Action Defense - Manufactured Housing
Dinsmore & Shohl defended a national seller of manufactured housing in state and federal court against class action claims related to the alleged inherent risks of fire and injury associated with manufactured housing. Following successful motion practice, all claims were dismissed in both state and federal courts.
Class Action Defense - Truth in Lending Act
Dinsmore & Shohl defended its clients in federal court against multi-state claims of fraud, consumer protection violations and violations of the federal Truth in Lending Act. Following summary judgment in the clients' favor, the case was argued to the U.S. Court of Appeals for the Sixth Circuit before settling favorably for the clients.
Class Action Plaintiffs v. Credit Company and Law Firm
This was a class action claim against our client, a law firm, in which the plaintiff alleged violations of the Fair Debt Collection Act in collection proceedings. The plaintiffs sought in excess of $20,000,000. After discovery, we successfully obtained summary judgment on behalf of our client.
Class Action Plaintiffs v. Document Services Provider
Dinsmore & Shohl represented a firm accused of conspiring with its competitors to prevent sales representatives from moving between the defendants.  This class action was settled.
Class Action Plaintiffs v. Medical Devices Manufacturers
The firm represented medical devices manufacturers in a consumer class action alleging product liability claims. The case was settled.
Class Action v. Manufactured House Sellers
We defended a national seller of manufactured housing in state and federal courts against alleged product liability, fraud, and RICO claims based on manufactured housing fire risks. Following successful motion practice, all claims were dismissed.
Egg Producers MDL Antitrust Litigation
We are representing a shell egg producer in a federal court case regarding an alleged conspiracy to limit output and raise prices. A retailer alleges that our client and many other egg producers were involved in a nation-wide conspiracy. Also pending in the multidistrict proceeding are numerous class action and other individual retailers suits. The cases are consolidated for pretrial purposes.
Francine Jackman, et al. v. Check Into Cash of Kentucky
This is a class action claim brought against our client and its principal, alleging that certain transactions by the clients violated Kentucky deferred deposit statutes and constituted violations of Kentucky usury laws. The parties litigated this matter for a number of years. Portions of the case were appealed to the Sixth Circuit Court of Appeals, where we were successful on behalf of our clients in affirming a ruling by the lower district court that certain members of the purported class were ordered to arbitrate their claims rather than litigate them. This ruling was affirmed by the Sixth Circuit Court of Appeals. The plaintiffs' petition for writ of certiorari to the U.S. Supreme Court was denied. Later, the US District Court initially ruled that class certification would be denied, but later reversed itself and certified the class. The plaintiffs were seeking in excess of $40,000,000. The case was settled following the certification of the class.
Geneva Hager v. Large National Insurance Company
Our firm defended a large national insurance company on claims that it violated the Kentucky Unfair Claims Settlement Practices Act in implementing claim handling processes for casualty claims involving soft tissue injuries arising from minor impact automobile accidents which the plaintiff contended were improper. Class certification was denied, and thereafter the insurance company won a defense verdict in a highly publicized trial of the bad faith claim of the individual plaintiff who had sought $1.45 billion in damages.
Hanifen, et al. v. Ball Corporation, et al.
Plaintiffs brought a class action against the Company and pension plan administrator. All claims were eventually dismissed on summary judgment, resulting in a complete dismissal of the class action litigation.
In re Asbestos Insurance Bad Faith Cases
The plaintiffs sought to represent a class in a number of cases consolidated pursuant to the West Virginia Mass Litigation Panel rules. They contended that asbestos personal injury claims had been unfairly investigated and settled by numerous insurers in violation of that state's Unfair Trade Practices Act.  In discovery defendants presented evidence that many of the claims were of questionable validity, and defendants' experts on the class certification issue testified that individual facts surrounding those issues predominated over facts pertinent to the alleged class. Plaintiffs agreed to settle shortly before the class certification hearing.
In re: New Steel Pails Antitrust Litigation
This was a nationwide class action.  We served as liaison counsel for seven defendants and worked closely with their out-of-town counsel.  They saved substantial costs on local counsel.  Some defendants settled.  One defendant won summary judgment.  Another defendant was dismissed.
In re: Tobacco Litigation: Medical Monitoring
A medical monitoring action tried to a defense verdict in state court in Wheeling, West Virginia in 2001 that was instituted against multiple tobacco companies by a class of West Virginia smokers who sought medical monitoring in the form of CT scanning and spirometry to screen for smoking related disease.  In this action (which was affirmed on appeal) Dinsmore & Shohl represented The American Tobacco Company and Brown & Williamson Tobacco Corporation.  In addition to acting as trial counsel, Dinsmore & Shohl consulted with and retained pre-eminent experts in the fields of public health, preventive medicine and pulmonology to develop and present a scientifically sound defense in emerging areas of law and medicine.
Insurance Premium Tax Class Action Litigation
We defended a national insurance company in a putative class action case regarding the application of an insurance premium tax in the state of Kentucky. Kentucky statutes authorize Kentucky cities and counties to impose and collect a tax on insurance premiums. The statute permits insurance companies to collect the tax and keep a portion of the amount they have collected upon remittance of the appropriate amount to the taxing body. The proposed class consisted of all persons or entities in the state who paid a surcharge on their insurance premiums pursuant to a tax imposed by a local government. The proposed class definition contained no time limit as to the claims asserted.

The plaintiffs argued that the insurance premium tax should have been paid by the insurance companies, and not the policyholders. They also alleged that the tax had been miscalculated by the insurance company in some jurisdictions. The plaintiffs sought both declaratory and injunctive relief that the insurance companies be prohibited from collecting the tax from the policyholders. Alternatively, if it was determined that the companies were permitted to collect the tax from policyholders, the plaintiffs sought an accounting to determine if the tax had been properly calculated for each policyholder, with the cost of the accounting to be paid by the insurance companies.

We removed the case to federal court pursuant to the Class Action Fairness Act. The plaintiffs' motion to remand was denied. We also filed a motion to dismiss asserting that under the applicable state statutes the insurance premium tax was properly charged to the policyholders. We also argued that the plaintiffs had failed to exhaust administrative remedies before the appropriate state agency prior to filing suit, as required by state statute. The motion to dismiss was granted.
Jeff Mason v. Southern States Cooperative, Inc.
Our firm defended Southern States in a putative statewide class action of customers of agricultural goods on credit for violation of Kentucky's usury statute, ultimately obtaining a dismissal of all claims.
Loughlin v. Regis Corp., (Ohio County, WV 10-C-230 (2012))
Lead counsel in defense of Regis in a class action claim alleging that, for a period of five years, it failed to issue final paychecks to former involuntarily discharged employees within 72 hours as required by the West Virginia Wage Payment and Collection Act. At issue are complex questions as to numerosity, commonality and typicality of the claims and defenses of the class, as well as the proper method for determining reasonable attorneys' fees and costs potentially payable to class counsel. This matter remains in active litigation.
Motorcycle Manufacturer
We served as lead counsel on behalf of an international motorcycle manufacturer and distributor in a class-action lawsuit involving alleged violations of the consumer sales practices act. The case involved a situation in which the National Highway Traffic Safety Administration ("NHTSA") had determined that certain design features of the product needed to be revised to comply with the motor vehicle safety standards for motorcycles, and ordered a recall of the affected vehicles. We were successful in having the majority of the claims dismissed through a Motion for Judgment on the Pleadings. Following the dismissal of the majority of the claims, we were able to negotiate a nationwide class action settlement resulting in a very favorable resolution for the client.
Ponder v. AT&T Corporation and Lucent Technologies Inc.
Plaintiffs brought a putative national class action claim involving over 50,000 retirees seeking reinstatement of retirement benefits provided for under CBA's. Class certification denied and favorable resolution reached.
Privacy Litigation
Defended Ohio's former Secretary of State in a class action alleging violation of rights to privacy, personal security, and due process seeking declaratory, preliminary and injunctive relief to prevent publication of Social Security numbers contained on UCC-financing statements. Favorable settlement achieved after argument on TRO and preliminary objection without entry of consent decree, and in subsequent fee litigation Plaintiffs Lodestar and class representative incentive awards were denied. Ultimate fee award was less than sought by Plaintiffs.
Silicone Breast Implant Litigation
Dinsmore & Shohl coordinated on a national basis thousands of lawsuits in state and federal courts. We developed and presented complex medical and scientific evidence on emerging issues, involving silicone chemistry, product integrity, immunology and rheumatology.
Tampon Product Liability Litigation
Defense of The Procter & Gamble Company against claims of Toxic Shock Syndrome and other illnesses alleged to have resulted from the use of tampons.