6 Business Law Attorneys Open Dinsmore's 1st Florida Office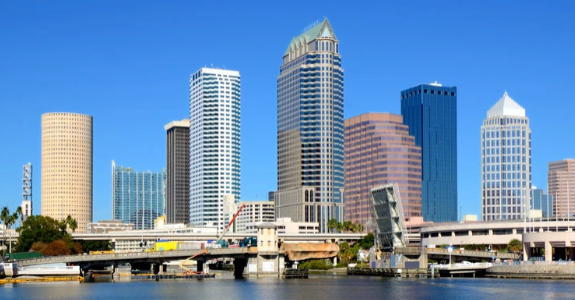 National law firm Dinsmore & Shohl LLP is expanding its reach to Florida with the opening of its first office in the Sunshine State, located at 201 N. Franklin St., suite 2760. Dinsmore's Tampa office is the firm's 28th in 26 cities across the country.
Six attorneys (four partners and two associates), who focus on a mix of commercial litigation, business transactions and construction law, are migrating from Nelson Mullins Riley & Scarborough LLP to open the Dinsmore office.
"We are thrilled to welcome Rob, Mark, John, Jason, Brandon, and Yesica to Dinsmore and know their understanding of the market and scope of experience will be a tremendous asset to our clients in Tampa and beyond," said Chairman and Managing Partner George Vincent.
Robert Sickles will serve as office managing partner. The bulk of his clients are in the automotive and consumer financial services industries. Sickles has represented everyone from Fortune 500 automotive companies to small community dealerships with just a couple dozen cars on their lots. In 2018, he was named the Florida Independent Automobile Dealers Association Man of the Year.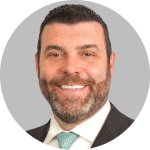 "I was connected to Dinsmore through mutual clients," Sickles said. "They spoke highly of Dinsmore, and when I met with the firm, I really connected with its Midwestern roots. It made the decision to come here easy. I can't wait to help the firm expand in Florida."
Sickles is joined by Mark Barber, who handles commercial litigation and business transactions for his clients, often serving in an outside general counsel capacity. Barber has represented a broad range of clients, including electric utilities, supply chain logistics operators, wireless communication providers, PEOs, software providers, health care groups and managed care plans, and many more.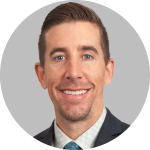 "We're excited to be an extension of Dinsmore's historically successful brand, and we're thrilled to be the centerpiece of helping expand the firm into Florida," Barber said. "We look forward to partnering with the talented professionals at Dinsmore to support our Florida clients, while offering our experienced local insight to the innovative Dinsmore team."



Two other partners Jason Lambert and John Gaset, as well as associates Brandon Holmes and Yesica Liposky, round out the roster of six, establishing Dinsmore in Florida. Lambert focuses on litigation in the construction and real estate industries, while Gaset regularly defends claims under the Fair Debt Collections Practices Act and Florida Consumer Collection Practices Act, among others. Holmes and Liposky have assisted in the practice areas of the four partners, including auto, consumer finance, construction, commercial debt collection, utility law, bid protests, trade regulation, and technology and licensing.
Dinsmore's expansion into Florida follows its 2019 opening in Boston and expansion in Chicago, which necessitated a move to a larger office.