Beer, Wine & Spirits Quarterly
SECOND QUARTER 2020
WHAT'S NEW
---
COVID-19 Business Strategies Hub

Since the news first broke about the COVID-19 pandemic and its impact on the global economy, Dinsmore has worked diligently to create the COVID-19 Business Strategies Hub. The Hub features attorney insights and complimentary webinars to help you prepare and respond to legal, regulatory, and commercial implications related to the crisis.
Recent Insights and Resources Include:
Head on over and browse the rest of our COVID-19-related FAQs, and be sure to bookmark our resource center to keep this constantly updated information at your fingertips. To receive timely legal information, we encourage you to subscribe to our various communications or receive an alert when the COVID-19 Hub is updated by signing up HERE. Lastly, you can email us with any specific questions.
---
COVID-19
Financial Help Statement

While we realize that businesses of every type all over the country are being impacted by state-mandated closures or limited operations, we know our alcohol industry-related clients particularly have had a lot of changes to navigate. Times are hard and could become harder as taproom sales are halted, with minimal purchases being made through to-go and merchandise orders.

If you are thinking about potential business closures as a result of your current economic state, consider contacting us, as we have a practice group that specializes in analyzing business problems and helping businesses restructure during difficult times. The earlier we can assist in an effort to collaborate, the more successful the outcome is for our clients. If you are in need of financial assistance with your account balances, please reach out to us to discuss your options.
---
FEATURED WEBINAR
Navigating Critical Relationships in the Wake of COVID-19 — Landlords and Lenders

May 21, 2020 | 1:00 PM ET/10:00 AM PT
REGISTER
Join our attorneys as they identify ways to navigate and maintain important business relationships within the context of the pandemic and economic downturn.
---
CLIENT / INDUSTRY NEWS

Moonlight Trademark Win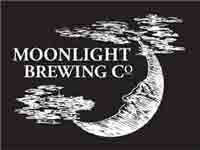 We have some good news to share involving our client, Moonlight Brewing Company ("MBC"), which was founded in 1992 by Brian Hunt in Santa Rosa, California. Since 2015, MBC has been involved in a dispute with Moonlite BBQ ("BBQ") over the registration of its trademark MOONLIGHT BREWING COMPANY. BBQ filed a cancellation of our client's mark, despite the fact its restaurant did not brew or sell beer using the name MOONLIGHT. We guided MBC through a lengthy and hard-fought proceeding before the Trademark Trial and Appeal Board, including a rare oral argument before the board. After almost five long years, we are happy to report that we received a favorable ruling for Moonlight, including a Request for Reconsideration filed by the restaurant in an attempt to overturn the decision.
At Devil's Canyon, Sustainability Matters
Another positive story comes from our client, Devil's Canyon Brewing Company, who has put sustainability at the top of its to-do list since the company was founded in California in 2001.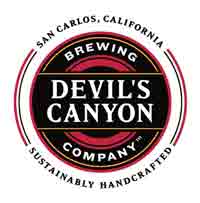 From repurposed materials in its building infrastructure such as lumber, plumbing fixtures, and a milk storage tank turned mash tun, Devil's Canyon's focus on caring for the environment is unquestionable. In 2015, Devil's Canyon won the 16th Annual Sustainability Award for San Mateo County, and in 2019, the company broke ground on a new sustainable-energy project using solar panels to produce 110 percent of the energy needed to run the brewery. Now in 2020, the most recent breaking news in Devil's Canyon's earthly efforts is the implementation of a system to capture and reuse CO2 emissions. As many know, CO2 is a natural waste product of beer fermentation, and by using this system, Devil's Canyon will reduce costs and continue to invest in the sustainability of our planet.
Support Grows for the Restaurant Strong Foundation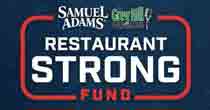 Samuel Adams and The Greg Hill Foundation are bringing the successful Restaurant Strong Fund to 20 total states to aid the restaurant workers impacted by the Covid-19 closures. Following the success of the Massachusetts launch in mid-March, Samuel Adams is donating over $2,000,000 to kickstart funding in Arizona, California, Connecticut, Florida, Georgia, Illinois, Massachusetts, Maine, Michigan, North Carolina, New Hampshire, New Jersey, New York, Ohio, Pennsylvania, Rhode Island, South Carolina, Tennessee, Texas and Vermont.
You can find more information about the grant or apply for one here.
---
UPCOMING EVENTS

Due to the pressing issues related to COVID-19, a number of our upcoming events have been canceled or changed.
---
CCBA Spring 2020 Conference
MAY 5-12, 2020
This event is Canceled.
---
Dinsmore Supports American Craft Beer Week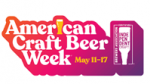 MAY 11-17, 2020
Dinsmore represents breweries and other alcoholic beverage producers, distributors, and wholesalers across the U.S. and around the globe. This year, our support of the nationwide celebration of small and independent U.S. craft breweries is especially important. Join us in this nationwide event. Click here for more information.
WHAT'S NEW | COVID-19 FINANCIAL HELP | FEATURED WEBINAR | CLIENT/INDUSTRY NEWS | UPCOMING EVENTS
Resources