Beer, Wine & Spirits Industry
Experience
Counseled Brewery through Trademark Challenge
Client: Moonlight Brewing Company
Our client, Moonlight Brewing Company, filed an application with the U.S. Trademark Office for their brand MOONLIGHT for their beer. A restaurant named Moonlite BBQ filed a surprise opposition to try to stop Moonlight Brewing from registering their name. Though the restaurant had not sold a beer branded MOONLIGHT, it aggressively pushed forward with the opposition. The restaurant also claimed their name recognition entitled them to our client's trademark. We worked closely with and guided Moonlight Brewing through a lengthy and hard fought proceeding before the Trademark Trial and Appeal Board, including a rare oral argument before the board. We ultimately received a complete and favorable ruling for Moonlight, including on a Request for Reconsideration filed by the restaurant to try to overturn the decision.
Outside General Counsel to a Growing Brand
Client: MadTree Brewing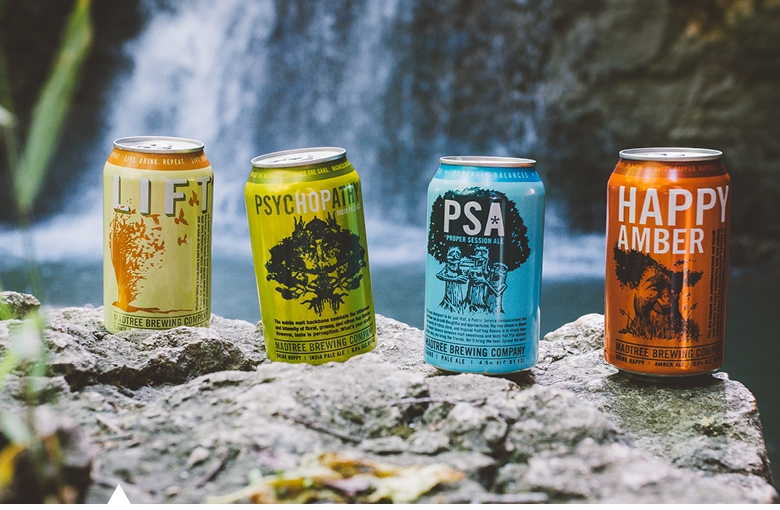 When Kenny McNutt, Brady Duncan and Jeff Hunt had a dream to open their own craft brewery, they sought legal guidance from Dinsmore. By the time Cincinnati's MadTree Brewing opened in 2013, our attorneys had already played a significant role in its development – from helping to raise the original capital to structuring and executing loan financing.
"Dinsmore gives peace of mind and guides us through murky waters," said McNutt. "They're reputable, and I always know I get the best answer for the information available at the time."

Today, Dinsmore serves as MadTree's outside general counsel, advising on contracts, real estate, trademark, employment matters, securities and other legal needs as they arise.
"They have every facet we need, and they're super easy to work with," added McNutt. "I recommend them whenever anyone asks. They're trustworthy, really, really good and well worth the peace of mind."
---
MadTree was the first modern craft brewery to can its beer in Ohio, and, within four short years, the brewery had grown so significantly they opened an $18 million facility to accommodate larger crowds and increased demand for production. Dinsmore attorneys were with them every step of the way.
Represented Our Client, a Brewing Company, During an Appeal to the Ohio Board of Tax Appeals
Our client, a brewing company, received an A-1 liquor permit in December 2010 that entitled them to a credit against taxes levied on manufactured beer and malt beverages, provided the brewing company met certain requirements. The brewing company requested Ohio's tax commissioner apply the credit to taxes paid on manufactured beer and malt beverages during 2010, but the request was denied. We represented our client when they appealed the decision to the Ohio Board of Tax Appeals.
Assisted Clients with a $20 Million Asset Sale
We represented the sellers in an asset sale for two Ohio-based beer, wine and spirit distributors for a combined purchase price of more than $20 million. Our role included drafting and negotiating the asset purchase agreements and negotiating and facilitating various distribution right spin-off purchases to non-primary purchasers.
Represented Client Purchasing a West Coast Beer, Wine and Spirits Distributor
We represented the purchaser during its formation of an investment vehicle and subsequent $38 million acquisition of an West Coast-based beer, wine and spirits distributor. We aided our client by negotiating and drafting the asset purchase agreement and ancillary transaction documents, negotiating consents and releases with multiple suppliers, and drafting and negotiating purchaser entity formational documents. We also coordinated due diligence efforts on behalf of our client.
Represented the Supplier of a New Spirit-Based Product
When a supplier from New Zealand wanted to introduce a spirits-based product into United States territories, we took the lead on drafting and negotiating an importation and contract-distilling agreement, which provided for eventual state-side production, upon the achievement of specified sales milestones.
Aided a Start-Up Brewery with Securing Funding
We represented a Cincinnati start-up craft brewery in Regulation D securities offering to fund its bottling and canning operation. We drafted the necessary documents for our client, including the offering memorandum, subscription agreements and unit purchase agreements, which included industry-specific representations such as those related to tied house laws. We also completed the necessary SEC and state securities filings.
Represented Client in $26.5 million Asset Sale
We represented a southern wine, beer and spirits distributor in its $26.5 million asset sale to an industry competitor. Our role included negotiating and revising primary transaction documents, drafting ancillary transaction documents and facilitating due diligence inquiries.
Represented Distributor in the Divestiture of its Portfolio
We represented a beer, wine and spirits distributor in the divestiture of its distribution rights portfolio to numerous purchases.