Public Finance
Experience
Bond Counsel to Kentucky's Gateway
Client: Blue Grass Airport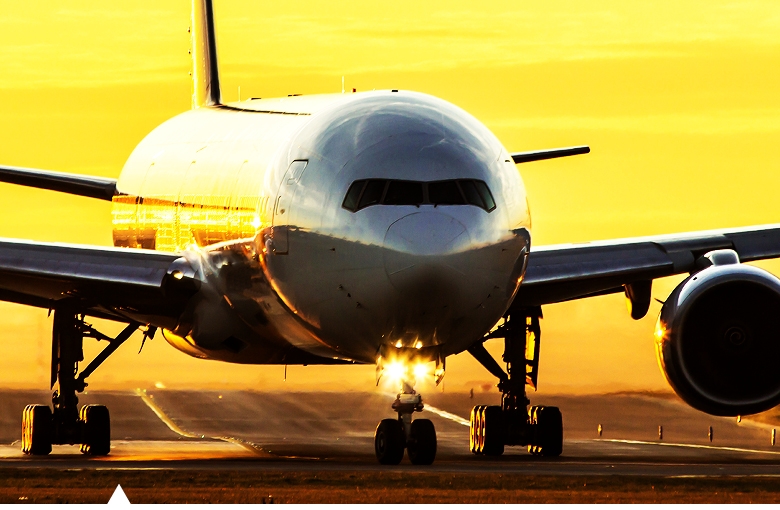 As gateway to the Horse Capital of the World, Lexington's Blue Grass Airport is the primary air transportation provider for central Kentucky. The facility supports commercial flights, private aviation, cargo and, of course, horse transportation. Committed to a quality traveler experience, the airport continually updates amenities and facilities to provide passengers with the most modern and convenient services possible.
For nearly a decade, Dinsmore has served as the airport's bond counsel, helping them secure low interest financing for growth and improvements such as runways, hangars, parking facilities, baggage belt system, car rental maintenance facility and more.
"Dinsmore works extremely well with our financial analyst and underwriter and is now helping us with compliance/reporting issues," said Don Sever, Director of Finance and Administration for the airport. "I really have nothing but good things to say about Dinsmore."
The airport, which is a catalyst for economic growth in the region, is owned and operated by the Lexington-Fayette Urban County Airport Board and celebrated its 70 year anniversary in 2016. Since 1946, the airport has grown to serving over 1.2 million passengers annually.
"I have full confidence in the firm," Sever said. "They are technically sound and provide great customer service."
United by a passion for customer service, Dinsmore looks forward to the opportunity for a continued relationship with Blue Grass Airport as they grow and service passengers from all over the world.
Understand Every Side of the Deal
Client: Colorado State Bank & Trust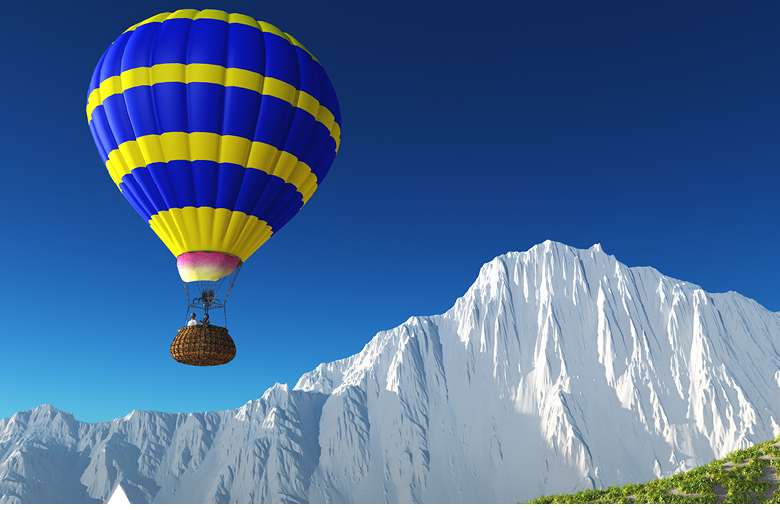 For more than a decade, Dinsmore has counseled Colorado State Bank and Trust in public finance transactions. When the bank is considering a new deal, they rely on Dinsmore to help identify and minimize potential risks.
"They work to understand the transaction, including all the business points," said Senior Vice President Kristen Sundin. "(Dinsmore) also works to understand their clients and our needs and viewpoints."
---
Sundin said her company maintains their working relationship with Dinsmore because the firm's attorneys examine business deals from multiple sides. Counsel never tells Sundin to do business a certain way without explanation. Instead, Dinsmore's attorneys provide background and context on how similar deals have progressed and then discuss whether or not the bank wants to proceed a similar way.
"They're down to earth, they are easy to communicate with and help facilitate the back-and-forth process of documentation in an efficient manner," Sundin said.
Successfully Defended the Kentucky Local Government General Obligation Bond Laws Adopted After an Amendment of the Kentucky Constitution, Chandler v. City of Winchester
$47,610,000 Western Kentucky University General Receipts Bonds, 2009 Series A
Higher education capital improvement bonds
$1,947,380,000 Chicago O'Hare International Airport Senior Lien Revenue Refunding Bonds, Series 2015A and Series 2015B, and Chicago O'Hare International Airport Senior Lien Revenue Bonds, Series 2015C and Series 2015D
$400,000,000 Illinois State Toll Highway Authority Toll Highway Senior revenue Bonds, 2015 Series A
$111,725,000 City of Chicago Sales Tax Revenue Bonds, Series 2002, Reoffering Conversion to Fixed Rate (2015)
IRS Letter Ruling gives school district extra time to spend bond proceeds
We obtained an IRS Private Letter Ruling to allow a public school district an extension to spend qualified school construction bond proceeds. The school would have had to spend the tax advantaged bond proceeds within three years, but the Letter Ruling allowed the district additional time to spend the bond proceeds due to unforeseen circumstances outside of the school district's control.
Our Smaller Municipal Clients Highly Valued – Bond Counsel and Construction Counsel
A small, rural school district unfortunately experienced a failing HVAC system in the middle of a cold, Ohio winter. With our assistance, they developed a project delivery method for a new system complying with the myriad of Ohio construction laws applying to political subdivisions and the project was financed, delivered and completed all within a budget acceptable to our client.
$8,815,000 Various Purpose Limited Tax General Obligation Refunding Bonds, dated 10/14/15
$40,284,966 School Improvement Bonds, dated 10/11/05
$8,580,000 School Improvement Refunding Bonds, dated 9/3/15
Issuer's Counsel for $23 million bond used for continuing care retirement community
We were Issuer's Counsel on a $23 million bond issuance. The money was used to refinance $18 million of previous bonds and $5 million to upgrade the facilities at a non-profit continuing care retirement community.
$64.4 million Kentucky Infrastructure Authority Wastewater and Drinking Water Revolving Fund Revenue Refunding Bonds
In 2010, the Kentucky Infrastructure Authority issued its first series of cross-collateralized wastewater and drinking water revenue bonds for its federally assisted wastewater and drinking water fund programs under a new program indenture we developed as bond counsel that secured AAA ratings from all three rating agencies. In 2015, the Authority, with our assistance as bond counsel, was able to take advantage of declining interest rates to refund certain maturities of the 2010 Bonds, thereby achieving substantial debt service savings.
$1,735,000 County of Bourbon, Kentucky General Obligation Bonds, Series 2017 (Bond Counsel)
We served as bond counsel on a $17.3 million revenue bond issue to construct improvements at Scott High School in Kenton County, Kentucky. Utilizing an annually renewable lease agreement between the school district's finance corporation and the school district and a biennially renewable participation agreement between the school district and the Kentucky School Facilities Construction Commission the tax-exempt bonds rated AA3 by Moody's were able to be issued to finance needed improvements and renovations at one of the school district's high schools.
$80,000,000 Louisville and Jefferson County Metropolitan Sewer District Sewer and Drainage System Revenue Bonds, Series 2015A (Bond Counsel)
Sewer and drainage system improvements
$9,380,000 City of Owensboro, Kentucky General Obligation Bonds, Series 2016D and $6,565,000 General Obligation Bond Anticipation Notes, Series 2016 (Bond Counsel)
We served as bond counsel on three general obligation bond issues for the City of Owensboro, Kentucky, two of which were issued on a tax-exempt basis, and one of which was issued on a taxable basis. The issuance of the bonds enabled the City to complete multiple major downtown development projects, including a new convention center, performing arts center improvements and recreational facilities. Additionally the bonds funded an expansion to a major economic development project, creating additional opportunities for City residents.
$30.4 million bond used to renovate building at state university
We acted as bond counsel for a public university for the first issue of Green Bonds by a public university in the nation. The proceeds were used to fund a portion of the renovation of a building.
$91.4 million two series of bonds used to renovate public university's football stadium
We acted as bond counsel for a public university for two issues, the proceeds of which were used to renovate the university's football stadium. We worked with the University Architect's office, internal tax counsellors, Athletic Department and Foundation to determine which parts of the project could be financed on a tax-exempt basis and which had to be financed on a taxable basis.
Borrower's Counsel to private university for refunding issues
We acted as Borrower's counsel to a private university for three refunding issues of the State of Ohio, two of which were privately placed and one of which was sold publicly. We assisted the university with matters concerning existing swap agreements, financial covenants, continuing disclosure issues and real estate matters.
$324 million bond used to acquire and construct Orthopedic and Spine Center project
We acted as bond counsel for a county in Ohio for the $324 million Healthcare Facilities Revenue Bonds, Series 2012, the proceeds of which were used to acquire and construct the Orthopedic and Spine Center Project at a hospital campus.
Falling interest rates lead to Arbitrage Rebate recovery overpayment for city
We were able to request and obtain from the IRS recovery of an arbitrage rebate overpayment for a city. Due to interest rates falling, we were able to request and recover approximately $100,000 of a rebate overpayment from the IRS.
$69,130,000 School Facilities Construction & Impt.Refunding Bonds, Series 2015, dated 5/21/15
Structured public private partnership between Ohio City and charitable trust for park development and preservation
Using a public private partnership between the City and a charitable trust, structured the acquisition financing of blighted properties abutting shoreline of Ohio's largest man-made lake. Through the partnership's efforts, the properties will be redeveloped and available for park and greenspace purposes for future generations to come.
$40 million bond funds college's new structures
We served as Bond Counsel on a $40 million tax-exempt bond issuance for the benefit of a local university. The university, currently in a growth state, used the bond proceeds to better serve its students by expanding its student housing and academic buildings.
Tax-Exempt Healthcare Financing for Community Hospital Accomplishes Saving and Plows More Money Back into Healthcare Mission
Guided community hospital through tax-exempt bond new money and refinancing process achieving substantial refinancing savings. Proceeds from the bonds were used to acquire much needed hospital bed upgrades and new technology for diagnostics, surgery and oncology, all of which are critical to the delivery of effective health care services to the community.
$21 million bond funds art museum
We served as Bank Counsel on a $21 million tax-exempt bond issuance for the benefit of an art museum. The art museum used the bond proceeds to finance the construction of its new, state-of-the-art museum facility, which has become a national and international destination for modern art enthusiasts.
Joining Economic Development and Brownfield Development to Further Community Goals
With an old municipal landfill holding up development in an otherwise vibrant and growing suburban community, worked with a community improvement corporation to structure acquisition and construction financing for environmental remediation of a brownfield and the creation of a nine-hold executive golf course, clubhouse and driving range allowing for adjacent mixed-use development to move the development forward.
$14.25 million bond benefits community college
We served as Bank Counsel on $14.25 million tax-exempt bond issuance, the proceeds of which were used by a community college to finance the construction of a Center for the Arts and an Agricultural and Science Center.
Ohio's First Large Scale P3 Project– the Portsmouth Bypass Project
Maneuvering Ohio's new P3 statute and contributing to the successful coordination of financial close on over $200 million in tax-exempt private activity bonds, we assisted the finance team on the Ohio Department of Transportation's first P3 deal for the 16-mile, four-lane limited access highway that links Rts 23 and 52 in Portsmouth, Ohio.