Dinsmore Elects New Members to Board of Directors
January 16, 2018
–
News Releases
Dinsmore & Shohl LLP has elected attorneys R. Kenyon Meyer and Lee Stautberg to its board of directors. Meyer and Stautberg will occupy the positions vacated by Christopher Benintendi and Richard Clay, who were forced to leave the board due to term limits.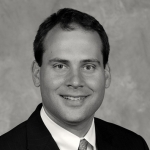 R. Kenyon Meyer is a partner in the litigation department and office managing partner of the firm's Louisville office. He has tried a wide variety of cases in state and federal courts, successfully representing business plaintiffs in several jury trials, including three resulting in recoveries by his clients in excess of $1 million. His litigation experience includes class action suits, breach of fiduciary duties, commercial disputes, wrongful discharges, and trade secret and restrictive covenant issues on behalf of employees and employers.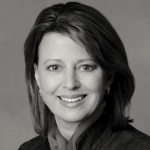 Lee Stautberg is a partner in the firm's Cincinnati office. She directs her primary attention to providing solutions for privately held businesses and their owners, where she serves as attorney and trusted adviser on business issues and succession, tax, and estate planning. Lee is active in the community, having served on the board of directors of the YWCA and Good Samaritan Hospital, and on the Parent's Club board of St. Ursula Academy. She is a member of Leadership Cincinnati Class 41.
In addition to the two new members, 17 attorneys return to Dinsmore's board of directors, including:
George H. Vincent, managing partner and chairman – Cincinnati, OH
Chauncey S.R. Curtz – Lexington, KY
Anna M. Dailey – Charleston, WV
Anthony A. Ditka – Pittsburgh, PA
Martiné "Marty" R. Dunn – Cincinnati, OH
Barbara B. Edelman – Lexington, KY
Gregory A. Harrison – Cincinnati, OH
Thomas W. Hess – Columbus, OH
Jeffrey P. Hinebaugh – Cincinnati, OH
Timothy D. Hoffman – Dayton, OH
Joshua A. Lorentz – Cincinnati, OH
Robert A. Lucas – Chicago, IL
Charles M. Roesch – Cincinnati, OH
John E. Selent – Louisville, KY
Brian S. Sullivan – Cincinnati, OH
Thomas A. Wilson – Columbus, OH
Susan B. Zaunbrecher – Cincinnati, OH