Employment
Experience
Allegations of Wrongful Termination by Ex-Employee of Medical Device Manufacturer
When a medical device manufacturer faced allegations of wrongful termination from an ex-employee, they turned to Dinsmore. The plaintiff was an engineer who was originally hired by the client to serve as a project manager. Upon hiring the plaintiff, the terms of his employment were laid out in an employment contract, which also contained deadlines for the completion of various projects. After nearly a year of employment, it was determined that the plaintiff had not met the required deadlines, and he was terminated. The plaintiff alleged he was wrongfully terminated and filed 10 claims against the client, including alleged violation of public policy, breach of contract and age discrimination. We filed a motion for summary judgment, which was granted on nine claims. For the remaining claim of violation of a public policy, we prepared the matter for trial, including managing discovery and taking depositions. On the first day of the trial, before proceedings officially began, we negotiated a settlement favorable to our client, enabling them to avoid litigation.
Christine Skidmore v. Affordable Denture Laboratories
The plaintiff claimed she was the subject of sexual harassment and a hostile work environment created by the lewd comments, dirty jokes and sexual overtures from her supervisor; that her complaints were ignored; and that she was thereafter constructively discharged. This case was settled on favorable terms to the client.
Halma Acquisitions
Growing a business is challenging, even with the opportunities offered by today's global marketplace. Expanding your product and service offerings to your customers requires a strategic vision and focused plan, as well as the resources to pull it all together.

Halma, p.l.c., is an international group of technology companies with its headquarters outside of London, England. Halma has worked with Dinsmore for nearly 25 years. In that time, Dinsmore has represented Halma through a multitude of acquisitions, both domestically and abroad, as Halma has grown to become a global leader in health and safety technology.

When the opportunity recently arose to acquire two companies to boost Halma's Health and Analysis sector, the company again turned to Dinsmore for counsel. The acquisitions of California-based Sensorex, Inc. and Pennsylvania-based Accutome, Inc., offered myriad challenges. As the deals progressed, it appeared Halma would be able to announce the closings of both transactions to the Stock Exchange on the same day.

Our team worked to structure the asset purchase of Sensorex for $37.5 million and the stock purchase of Accutome for an initial payment of $20 million, handling everything from negotiating and drafting the documents to managing the legal due diligence for both transactions. We assisted Halma with the intellectual property, benefits and employment components of each deal and assisted with all details of closing.

On the Accutome deal, we were faced with the unique task of sequentially structuring the deal to comply with tax law related to the acquisition of Accutome's Dutch subsidiary. Because of the tax implications of acquiring a subsidiary through one Halma affiliate, while acquiring the parent company through another affiliate, we were asked to ensure that the transaction involving the subsidiary was closed before the U.S. transaction was completed. This required that we coordinate compliance with Dutch requirements in real time, in order to complete the transaction prior to opening of the European markets.

Accutome is primarily known for designing diagnostic equipment used to identify eye conditions and for innovative surgical instruments. Sensorex, a manufacturer of electrochemical water sensors, will enable Halma to enhance its water analysis and water quality programs. Assisted by Dinsmore's counsel, Halma continues to grow and expand its product offerings to clients and position itself as an industry leader.
Obtained Appellate Decision Directing Federal Court to Reform Non-Compete Agreement to Allow for Enforcement
Client: An Industrial Trucking Company
We represented an industrial trucking company whose former regional sales manager quit, then competed against the company, violating his non-competition agreement. We sued the former manager and filed a motion to preliminarily enjoin him from violating the non-compete agreement during the lawsuit. The federal district court denied the preliminary injunction, finding the non-compete was too broad and unenforceable, but, despite our request, the court refused to reform the agreement to make it enforceable. R.J. filed an appeal with the 5th Circuit Court of Appeals, who agreed the federal district court should have reformed the agreement after finding it too broad and accordingly sent the case back to the district court for such proceedings.
Resources
Tried Case to Favorable Verdict for Railroad Company
Client: A Railroad Company
We defended our client, a railroad company, after a sworn peace officer sued under the Federal Employer' Liability Act (FELA) for injuries allegedly suffered during a defensive tactics training session. The plaintiff claimed the railroad company negligently failed to inspect the equipment the officer was assigned before facilitating its use during training. We tried the case to verdict, securing a favorable outcome for our client.
Obtained Reversal and Summary Judgment on Multi-employer Pension Plan Amendments Act
Client: A Manufacturing Company
Andrew Howe represented a manufacturing company against a large multi-employer pension fund regarding a dispute over whether pension contributions were owed to the fund for hours worked by temporary personnel workers. Counsel for the fund argued contributions were owed despite the fact these workers were not employees of the employer who was party to the collective bargaining agreement. Summary judgment was awarded on behalf of the fund, but on appeal Mr. Howe obtained a reversal and entry of summary judgment in favor of the employer in a case of first impression to the Third Circuit.
Obtained Summary Judgment in Disability Discrimination Case
Client: Greenbrier Minerals
We represented a coal company in federal court on multiple employment discrimination claims in a failure to hire case following the company's asset acquisition of an operating mine. We obtained summary judgment a month before the scheduled jury trial. The court ruled for defendant for two reasons: 1) Even if plaintiff could prove a prima facie case, he did not produce evidence to rebut the employer's legitimate business reasons for its decision; and 2) The West Virginia Human Rights Act does not require an employer to provide, as an accommodation, the less physically demanding communications job the plaintiff sought when the buyer filled the job with the same person who was working in that communications job immediately before the sale took place.
General Representation of a Home Health Care Company
Dinsmore represents a home healthcare company in a variety of matters, including general business, employment law, regulatory compliance and HIPAA-related issues. The firm has also advised this client through a Medicaid audit and a successful overpayment appeal that significantly reduced the home health company's Medicaid repayment obligation. This client benefited from the firm's extensive regulatory experience and knowledge of the healthcare industry.
Rum Creek Coal Sales, Inc. v. Caperton, 926 F.2d 353 (4th Cir. 1991)
Assisted lead counsel in case against Governor where Fourth Circuit held state trespass statute unconstitutional and preempted. Also assisted in successful claim for attorney fees of $850,000.
BE&K Construction v. NLRB, 536 U.S. 516 (2002)
U.S. Supreme Court overruled circuit court holding that practice of the National Labor Relations Board of awarding attorney fees to all Unions who were not adjudicated liable in civil actions brought by Employers was a violation of the Employer's First Amendment right to petition. Filed amicus curiae brief in aid of Employer's successful claim on behalf of the Labor Policy Association.
Coca-Cola Bottling Co. Consolidated v. Teamsters Local 991, 210 Fed. Appx. 873, 2006 U.S. App. LEXIS 30758 (11th Cir. 2006)
Court overruled district court order granting judgment to Union enforcing arbitration award. Court held an arbitration award granting "make whole" ruling without quantifying the award was ambiguous and vacation of the award was appropriate.
IBEW, Local 1547 v. NLRB, 50 Fed. Appx. 814, 2002 U.S. App. LEXIS 18206 (9th Cir. 2002)
Court affirmed order of the National Labor Relations Board holding that an Employer may maintain a by-law prohibiting family members of Union employees or representatives from qualifying for Board membership.
New Beckley Mining Corp. v. UMWA, 18 F.3d 1161 (4th Cir. 1994)
Court upheld dismissal of Union claims of RICO against Employer. Court also upheld dismissal of Employer's allegations of civil RICO violations arising out of strike violence.
Teamsters Local 372, et al. v. Detroit Newspapers Agency, 956 F.Supp. 753 (E.D. MI 1997)
Court declined to dismiss civil RICO action by Employer against striking Unions. Court held Employer would prevail on civil RICO allegations alleging strike violence involving attempted murder, arson and extortion.
Successful Defense of Client in Age Discrimination Suit and Appeal
We represented a nonprofit organization that provides residential, treatment and community-based services to vulnerable children in Kentucky Jefferson Circuit Court and the Commonwealth of Kentucky Court of Appeal in a lawsuit brought by a former employee alleging age discrimination, failure to accommodate and retaliation. We filed a motion for summary judgment in Jefferson Circuit Court seeking complete dismissal of the plaintiff's lawsuit. Jefferson Circuit Court agreed with the arguments asserted in our motion for summary judgment and dismissed the lawsuit entirely.
After the plaintiff appealed the circuit court's decision, the Commonwealth of Kentucky Court of Appeals affirmed the Jefferson Circuit Court's decision to grant summary judgment in favor of our client. This case was particularly significant as it provided clarity for what constitutes a disability under Kentucky law. The case is set to be published in the near future.
Successfully Defended a Physician's Practice from a Former Physician Seeking Termination Benefits
We represented a physician's practice at trial in a matter involving a physician who had been denied termination benefits that had been provided to other shareholders in the practice. While the physician was a shareholder, their contract did not include a provision for termination benefits. The physician filed suit, and a jury found in favor of our client. The physician appealed the decision, and the West Virginia Supreme Court of Appeals affirmed the jury verdict, resulting in substantial financial savings for our client.
Stepping to the Plate for "America's Game"
Client: USA Baseball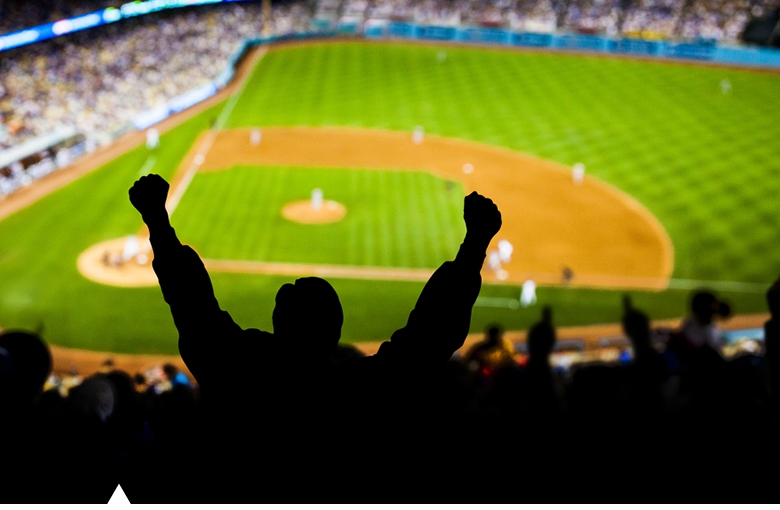 Baseball is about as "American" as you can get, and USA Baseball has been the national governing body for amateur baseball since 1978, including representing the United States as a member of the U.S. Olympic Committee and internationally as a member of the World Baseball Softball Confederation.
"Our first interaction with Dinsmore was in the area of IP and trademark protection, but as our organization and needs have changed, our counsel has not," said Paul Seiler, Executive Director/CEO of USA Baseball.

"That's due to the fact Dinsmore is a full service team that provides for all of our legal needs, from contract work to real estate guidance to sponsor relations. This allows USA Baseball to be connected across all of our business units with a common and knowledgeable firm that understands who we are, in all facets of our operations," he added.

Dinsmore serves as USA Baseball's outside general counsel and handles all legal issues for the organization, including intellectual property, data protection, corporate, litigation, employment and finance. Among recent work, Dinsmore provided legal support to USA Baseball's efforts to develop and implement a performance standard for non-wood bats used in youth baseball. This work began several years ago and, ultimately, reached a variety of legal areas including intellectual property, corporate, licensing, insurance and agreement work. The performance standard was announced on August 7, 2015, and on January 1, 2018, USA Baseball's National Member Organizations will require non-wood youth bats meet the performance standard, which will be indicated by the USA Baseball trademark on bats that have passed performance testing.
"One of our former board members had a saying, 'You do business with your friends.' And while perhaps not always literal or possible in business, in this case it is," Seiler said. "Our decision to have Dinsmore represent USA Baseball is based on the relationship we have, as well as for the quality counsel provided on a daily basis."
---
As the national governing body of amateur baseball, USA Baseball engages with nearly every major national amateur baseball organization in America, which equates to millions of amateur players in ballparks and playgrounds across the country. The organization also promotes and develops the game on a grassroots level nationally and internationally. Dinsmore attorneys have assisted the organization with finance and real estate work related to further development of USA Baseball's National Training Complex in Cary, North Carolina.
"The great thing about our relationship with Dinsmore is that we know our best interests are always being looked out for. We never feel like we are just a client. For that matter, I don't think we even use that word (client) when referencing our partnership," Seiler said. "Dinsmore is an impactful brand in the legal world, yet it would be hard to argue that we have a more personal relationship with anyone we do business with."
"One Source" for Shared Success
Client: Castellini Group of Companies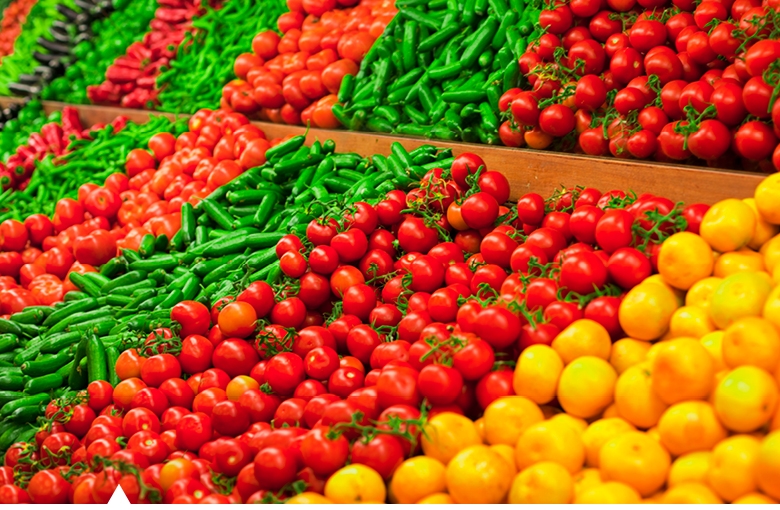 Growing, nurturing and providing fresh produce is not without challenges, from accounting for the weather to managing transportation to ensuring quality and safety. However, when those challenges cross over into the legal realm, Castellini Group of Companies knows they have a trusted partner in Dinsmore.
"Coordination is very important in our business because we have so many different facets that need to come together for success," said Bill Schuler, President and CEO of Castellini. "Dinsmore understands that, and they work with us in a number of areas to make sure our business continues to thrive."
Having started as a small fruits and vegetables supplier more than 100 years ago, Castellini has grown to become one of the largest produce suppliers in the country. Through it all, Schuler says Dinsmore has been by their side, advising on everything from real estate transactions and complex financings to corporate structure and supply chain matters to labor and employment issues. Drawing on a wealth of institutional knowledge, Dinsmore attorneys have provided the targeted counsel and insight Castellini has needed to continue to grow and evolve over the years.
Castellini's success has been fueled by their motto of "One Source," as they have become a one-stop-shop for their customers' complete produce needs. Similarly, Dinsmore has become Castellini's one source legal adviser and collectively we've been able to share success.
Outside General Counsel to a Growing Brand
Client: MadTree Brewing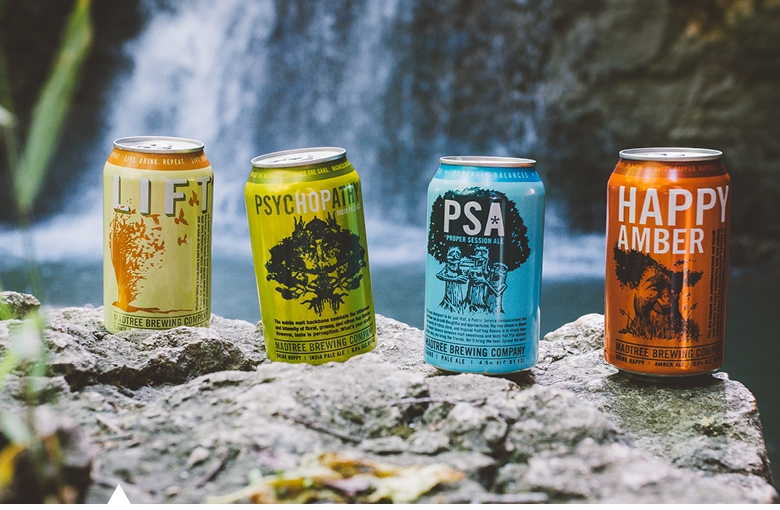 When Kenny McNutt, Brady Duncan and Jeff Hunt had a dream to open their own craft brewery, they sought legal guidance from Dinsmore. By the time Cincinnati's MadTree Brewing opened in 2013, our attorneys had already played a significant role in its development – from helping to raise the original capital to structuring and executing loan financing.
"Dinsmore gives peace of mind and guides us through murky waters," said McNutt. "They're reputable, and I always know I get the best answer for the information available at the time."

Today, Dinsmore serves as MadTree's outside general counsel, advising on contracts, real estate, trademark, employment matters, securities and other legal needs as they arise.
"They have every facet we need, and they're super easy to work with," added McNutt. "I recommend them whenever anyone asks. They're trustworthy, really, really good and well worth the peace of mind."
---
MadTree was the first modern craft brewery to can its beer in Ohio, and, within four short years, the brewery had grown so significantly they opened an $18 million facility to accommodate larger crowds and increased demand for production. Dinsmore attorneys were with them every step of the way.
Rose v. Beverly Health & Rehab. Services (C.D. Calif.)
Plaintiff alleged a disability discrimination claim. The case was removed based on the collective bargaining agreement and then summary judgment was granted based on judicial estoppel for failure of Plaintiff to disclose the claim as an asset in bankruptcy. Currently pending in the Ninth Circuit Court of Appeals.
Lewis v. Ashland Inc. (D. Minn.)
Represented Valvoline in a lawsuit filed by a former employee alleging claims of violation of Minnesota's statute regulating drug and alcohol testing by an employer (Lewis v. Ashland Inc. d/b/a Valvoline Instant Oil Change, D. Minn., No. 09-3515, 8/9/11). Summary Judgment was granted to Valvoline, as the Court stated that the plaintiff could not show that Valvoline lacked a "reasonable suspicion" to require him to undergo a drug test or that the company lacked a "rational basis" to discontinue the test based on his conduct at the testing center. In granting the Motion, the Minnesota Court found that Valvoline's actions in terminating the former employee did not violate Minnesota's statutes or common law exceptions to the employee at-will doctrine. Of note, in arriving at its decision, the Court highlighted the importance of the Valvoline's internal human resources structure and management's use of those channels in its decision to terminate.
Successful Defense of Client in Age Discrimination Suit and Appeal
We represented AMPAC Plastics Inc., a plastics manufacturer, in the United States Court of Appeals for the 6th Circuit in a case regarding an age discrimination filing. The plaintiff filed an age discrimination suit after he was terminated for performance issues. The plaintiff, who was consistently top salesman at the company, failed to generate new business as opposed to fostering the growth of old business. He and a younger salesman were put on the same performance improvement plans, whereby they were both required to generate two new clients of a defined value each month.

While neither salesman technically generated two new clients a month, the younger salesman generated an extremely substantial client in one month. The plaintiff was terminated for non-performance while the younger employee was retained. As a result of his termination, the plaintiff filed an age discrimination suit.

After taking the plaintiff's deposition and defending four witness depositions, we filed a Motion for Summary Judgment providing a multi-faceted argument. Our client was granted Summary Judgment on the plaintiff's discrimination claims with the court agreeing with all facets of our defense.

After the plaintiff appealed the district court's decision, the 6th Circuit affirmed the Southern District of Ohio's decision to grant summary judgment in favor of our client on the plaintiff's claims for age discrimination.
Sarvak v. Urban Retail Properties, LLC
Won summary judgment in the United States District Court for the District of Minnesota for whistleblower claims, wage and hour claims.
Full Defense Verdict in Age Discrimination Allegations
Client: Cengage Learning, et al
We represented Cengage Learning, an educational content, technology, and services company for in an age discrimination suit. Janet Kerekes, who had been a long-time employee, filed a claim against Cengage for age discrimination after she was terminated for performance issues. After unsuccessful attempts at mediation and denial of summary judgment, the parties went through a seven day jury trial in Franklin County Court of Common Pleas. We successfully obtained a fully defense verdict for Cengage.
Indemnification Claim
We successfully defended a national staffing company in a case where the adverse party sought indemnification in connection with claims brought by the EEOC based on the opponent's allegedly wrongful conduct. The case was venued in the U.S. District Court in Maryland. We received a favorable judgment. The opponent was ordered to pay more than $2 million.
Enforcement of Non-Compete Agreements Against Former Employees
This case involved enforcement of noncompetition and non-solicitation agreements against former employees who violated their employment contracts when they solicited numerous clients to switch brokerage companies. We successfully enforced the noncompetition and non-solicitation agreements on behalf of our client, the aggrieved insurance brokerage company, then obtained a favorable monetary settlement for our client.
Representation of International Malt Beverage Manufacturer
Representation of client over last 20 plus years on issues pertaining to distributors, distributorship acquisitions, advertising, employment and labor-related issues, antitrust (Kentucky tied house issues), and regulatory issues governed by Kentucky Department of Alcohol Beverage Control
Representation of Denominational Foundation and Trust Company
Representation of 200-year old, $1.6 billion denominational foundation, with wholly-owned trust company on issues pertaining to structure, governance, trust, endowments, charitable gift annuities, mutual funds, registered investment adviser issues, and employment matters
Representation of Supplemental Insurance and Benefits Company
Kentucky representation of major supplemental insurance and benefits company, including regulatory work, arbitrations, advertising issues and defense of lawsuits
Representation of Institution of Higher Education
Representation of theological institution and institution's board on major contract, corporate and senior management issues