Litigation
Experience
Lach v. Man O'War, LLC - Breach of Fiduciary Duties
We represented our client, who was a limited partner in a shopping center limited partnership. Our client did not consent when the general partners changed from limited liability partnership to limited liability corporation, which changed some of the rights associated with a limited partner. The Kentucky Supreme Court ruled that this change in the form of the entity without obtaining the consent of the limited partner was breach of fiduciary duties by the general partners.
Charging Order Against Three LLCs Reversed
Client: Defendant in Collection Efforts
After a judgment had already been entered, the defendant hired Dinsmore to represent him in connection with the plaintiffs' collection efforts. The plaintiffs claimed our client was a member of three limited liability companies, and they asked the trial court to charge his alleged membership interests. We opposed the plaintiffs' motion for charging order because our client was not an owner of any of the LLCs, as evidenced by their operating agreements. Nevertheless, the trial court granted the plaintiffs' request. The First District Court of Appeals reversed, finding the trial court "lacked competent evidence of [our client's] membership" in the companies. The First District held: "when determining if an individual is a member of a limited liability company for the purpose of R.C. 1705.19, the trial court must consider records maintained by the company for the purpose of its corporate governance that name those owners entitled to receive distributions and share in the profits and losses of the company." Because "the only records of the limited liability companies before the trial court established" that our client was not a member of the LLCs, the trial court erred in granting the plaintiffs' motion for charging order.
Stanfield v. On Target Consulting, 1st Dist. Ham. App. No. C-160890, 2017-Ohio-8830.
National Health Care Litigation Counsel for Large Multi-State Provider
Serve as national litigation counsel to a large, multi-state provider, overseeing litigation and serving as lead counsel nationwide. By taking consistent positions on discovery and other issues in every case, clients are better positioned to avoid litigation potholes and arrive at more favorable outcomes.
Progressive Minerals, Inc. v. Muhammad Haroon Rashid, et al., Civ. Action No. 5:07 CV 108, 2009 U.S. Dist. LEXIS 90437 (N.D. WV 2009)
The Court found in the favor of the firm's client, Progressive Minerals, Inc., in a tort action alleging that the defendants defrauded the client in a mineral transaction in West Virginia.
Obtained a $1 Million-Plus Settlement for Our Client
We obtained a settlement in excess of $1 million for our client in a large, complex action against a public owner for concurrent delay, interference, changed conditions, unenforceable liquidated damages and breach of contract in relation to the construction of a waste water treatment facility. The case involved significant understanding of the project's technical components, exchange of documents, multiple experts and culminated in a day-long mediation.
Successfully Defended a Physician's Practice from a Former Physician Seeking Termination Benefits
We represented a physician's practice at trial in a matter involving a physician who had been denied termination benefits that had been provided to other shareholders in the practice. While the physician was a shareholder, their contract did not include a provision for termination benefits. The physician filed suit, and a jury found in favor of our client. The physician appealed the decision, and the West Virginia Supreme Court of Appeals affirmed the jury verdict, resulting in substantial financial savings for our client.
Stepping to the Plate for "America's Game"
Client: USA Baseball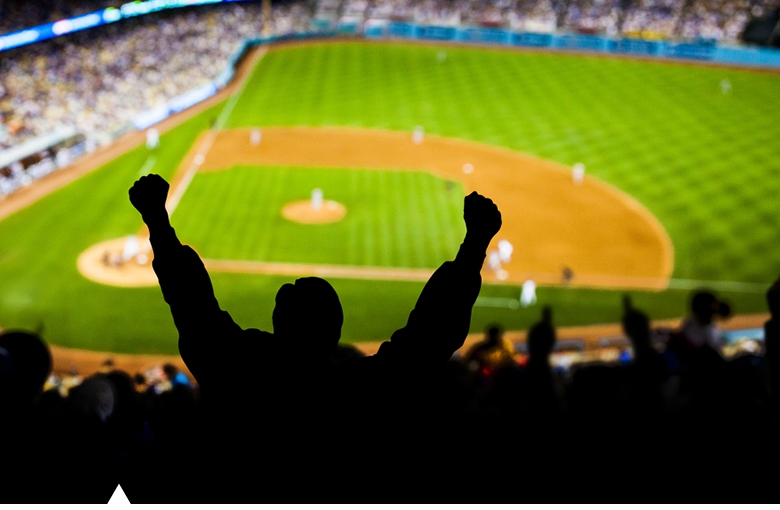 Baseball is about as "American" as you can get, and USA Baseball has been the national governing body for amateur baseball since 1978, including representing the United States as a member of the U.S. Olympic Committee and internationally as a member of the World Baseball Softball Confederation.
"Our first interaction with Dinsmore was in the area of IP and trademark protection, but as our organization and needs have changed, our counsel has not," said Paul Seiler, Executive Director/CEO of USA Baseball.

"That's due to the fact Dinsmore is a full service team that provides for all of our legal needs, from contract work to real estate guidance to sponsor relations. This allows USA Baseball to be connected across all of our business units with a common and knowledgeable firm that understands who we are, in all facets of our operations," he added.

Dinsmore serves as USA Baseball's outside general counsel and handles all legal issues for the organization, including intellectual property, data protection, corporate, litigation, employment and finance. Among recent work, Dinsmore provided legal support to USA Baseball's efforts to develop and implement a performance standard for non-wood bats used in youth baseball. This work began several years ago and, ultimately, reached a variety of legal areas including intellectual property, corporate, licensing, insurance and agreement work. The performance standard was announced on August 7, 2015, and on January 1, 2018, USA Baseball's National Member Organizations will require non-wood youth bats meet the performance standard, which will be indicated by the USA Baseball trademark on bats that have passed performance testing.
"One of our former board members had a saying, 'You do business with your friends.' And while perhaps not always literal or possible in business, in this case it is," Seiler said. "Our decision to have Dinsmore represent USA Baseball is based on the relationship we have, as well as for the quality counsel provided on a daily basis."
---
As the national governing body of amateur baseball, USA Baseball engages with nearly every major national amateur baseball organization in America, which equates to millions of amateur players in ballparks and playgrounds across the country. The organization also promotes and develops the game on a grassroots level nationally and internationally. Dinsmore attorneys have assisted the organization with finance and real estate work related to further development of USA Baseball's National Training Complex in Cary, North Carolina.
"The great thing about our relationship with Dinsmore is that we know our best interests are always being looked out for. We never feel like we are just a client. For that matter, I don't think we even use that word (client) when referencing our partnership," Seiler said. "Dinsmore is an impactful brand in the legal world, yet it would be hard to argue that we have a more personal relationship with anyone we do business with."
Outside General Counsel to a Growing Brand
Client: MadTree Brewing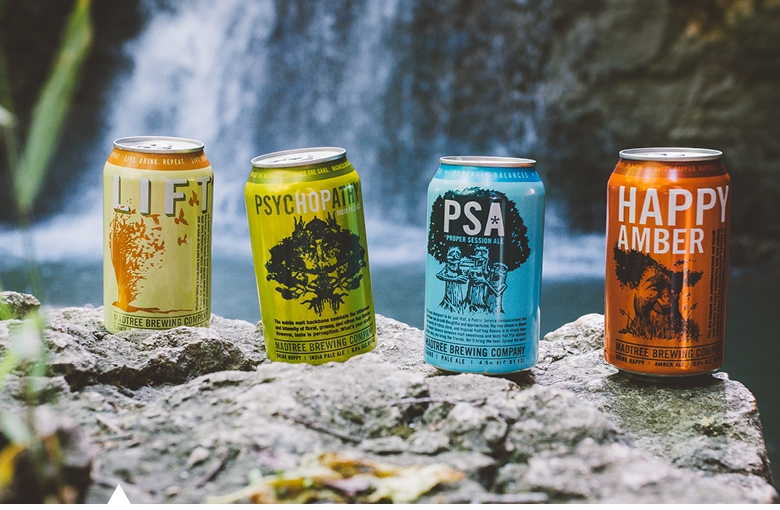 When Kenny McNutt, Brady Duncan and Jeff Hunt had a dream to open their own craft brewery, they sought legal guidance from Dinsmore. By the time Cincinnati's MadTree Brewing opened in 2013, our attorneys had already played a significant role in its development – from helping to raise the original capital to structuring and executing loan financing.
"Dinsmore gives peace of mind and guides us through murky waters," said McNutt. "They're reputable, and I always know I get the best answer for the information available at the time."

Today, Dinsmore serves as MadTree's outside general counsel, advising on contracts, real estate, trademark, employment matters, securities and other legal needs as they arise.
"They have every facet we need, and they're super easy to work with," added McNutt. "I recommend them whenever anyone asks. They're trustworthy, really, really good and well worth the peace of mind."
---
MadTree was the first modern craft brewery to can its beer in Ohio, and, within four short years, the brewery had grown so significantly they opened an $18 million facility to accommodate larger crowds and increased demand for production. Dinsmore attorneys were with them every step of the way.
Richard Loreto and Larry Buffa v. The Procter & Gamble Company
Serving as co-counsel in attempted consolidated actions alleging false advertising rules under the consumer protection laws of various states involving Vicks NyQuil. The matter is currently on appeal before the Sixth Circuit.
A Long History as Trusted Counsel
Client: The Procter & Gamble Company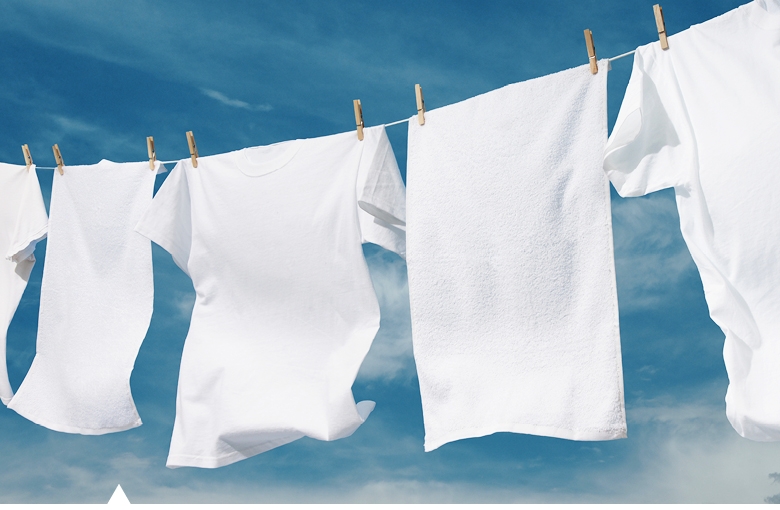 As one of the world's largest and most trusted companies, Procter & Gamble has no shortage of legal needs. Whether seeking counsel on corporate strategy, navigating real estate transactions or protecting their shareholders' assets, P&G relies on its legal counsel to keep its business running efficiently. That's why, for nearly 100 years, the consumer products giant has turned to Dinsmore.
"Dinsmore knows our business and understands our culture," said Debbie Majoras, Chief Legal Officer for P&G. "They remain a trusted ally for us because they are committed to our goals, our company's success and meeting our legal needs. They bring tremendous value and we enjoy working with them."
Dinsmore works closely with P&G's in-house lawyers to provide an array of services, from advising on all manners of contracts and agreements to corporate and securities counseling to handling real estate matters throughout the country. Dinsmore has also represented P&G in a variety of litigation matters over many years, including handling sophisticated product liability, class action, intellectual property and other complex commercial matters.
"Dinsmore is efficient and responsive, and we can count on great partnership and top quality work when we come to them," said Majoras. "We truly value the special relationship we have built with them."
Dinsmore Meets All Legal Needs for Significant Craft Brewer's Business
Client: Rivertown Brewing Company
Since 2012, Rivertown has relied exclusively on Dinsmore's counsel to ensure their craft beer taps flow for years to come. Running a growing brewing company means constantly dealing with new questions about whether a beer name is available to disputes over what name a beer company may use in commerce. Dinsmore provides all legal counsel supporting Rivertown Brewing Company's manufacture, distribution, and in-house sales, including distribution contract negotiations, manufacturing equipment contracts, local political lobbying, review of services contracts, employment advice, trademark and intellectual property work, litigation concerning distribution contracts, intellectual property litigation, and general corporate matters.
Obtained Writ of Prohibition from the West Virginia Supreme Court dismissing all claims
We represented an insurance agent accused of starting a sexual relationship with the plaintiff's ex-wife in order to convince her to purchase an annuity. The plaintiff alleged claims of negligence, breach of fiduciary duty and other torts. The West Virginia Supreme Court found that all of the plaintiff's claims were based upon the fact that our client allegedly had an affair with the plaintiff's ex-wife, and so were in reality all claims for alienation of affections. This resulted in the dismissal of all claims against our client.
Obtained Writ of Prohibition from the West Virginia Supreme Court that caused the dismissal of a potential class action
We obtained a Writ of Prohibition from the West Virginia Supreme Court ordering the plaintiff to submit to arbitration based upon an arbitration agreement contained in the plaintiff's mortgage. This resulted in dismissal of the plaintiff's claims, which were brought as a putative class action under the West Virginia Consumer Credit and Protection Act.
Dismissal of ERISA Breach of Fiduciary Duty Claims
We represented an employer accused of failing to properly process an employee's benefits enrollment form, which resulted in the employee's spouse not receiving life insurance coverage. The employee alleged that our client negligently failed to procure the insurance coverage and breached its fiduciary duties under ERISA by failing to procure the coverage. We successfully argued that the employee's state law claims were preempted by ERISA and that she had failed to allege a cognizable breach of fiduciary duty claim under ERISA, which resulted in dismissal of all claims.
Dismissal of Malpractice Claims Against an Attorney
We represented an attorney accused of intentionally inadequately defending his client, the plaintiff, due to the attorney's relationship with the opposing counsel and because of the plaintiff's race. We successfully obtained dismissal of all claims, with the court finding that the plaintiff's complaint was frivolous and failed to state a claim.
Obtained Dismissal of a West Virginia Patient Safety Act Claim
A former hospital administrator's claim of retaliation in violation of the West Virginia Patient Safety Act was dismissed because we proved that the former employee was not subject to the Act's protection because she was an administrator.
Obtained Order Enforcing an Arbitration Award
We successfully defeated a plaintiff's challenge to an arbitration award in our client's favor.
Successfully Defended Appeal of the Dismissal of Breach of Fiduciary Duty and Conversion Claims
We obtained dismissal of breach of fiduciary duty and conversation claims against our client, a bank, based upon the statute of limitations. The plaintiff, an attorney, had deposited client funds into an account under his name. These funds were seized by the state of West Virginia as a result of the lawyer owing back taxes. The lawyer sued the bank, alleging that it should not have permitted the state to seize the funds because they were client funds, despite being in an account in his name. We argued that the lawyer knew for more than five years of the seizure of the funds before he filed suit and that the claims should be dismissed under the statute of limitations. After we prevailed at the Circuit Court, the lawyer appealed to the West Virginia Supreme Court, which upheld the dismissal.
Summary Judgment on an ERISA Claim for Benefits
Our client contended that the widow of its deceased employee was entitled to life insurance benefits under the client's employee benefits plan. The insurance company that sponsored the plan denied coverage for the benefits. Our client fought on behalf of the widow of its deceased employee to establish coverage for the benefits by arguing that that insurance company had abused its discretion in denying the benefits. We ultimately prevailed and were grated summary judgment against the insurance company.
Summary Judgment on Employment Discrimination Claims
We successfully demonstrated to the judge that a hospital administrator's allegations of harassment by a male nurse and failure by the hospital to properly respond to her report of harassment could not be tied to a gender motivated bias. This summary judgment award was subsequently upheld on appeal.
Successfully defended state official during investigation of possible conflicts of interest
We represented an elected state official under investigation by the FBI for using his influence to divert money to projects from which he would benefit. We spent three months reviewing documents and interviewing witnesses, and after presenting our findings to the U.S. attorney's office, the case was dropped.
University athletic director convicted of embezzlement following independent investigation
We represented a public university whose athletic director improperly used his purchasing authority for personal gain. The university hired us to conduct an independent investigation to determine whether any embezzlement actually took place. Our investigation lasted six months and included hiring an accounting firm to track years of financial transactions, as well as interviews with multiple university officials. We presented our findings to the university president and board of trustees, who in turn authorized us to present our report to the authorities. The athletic director was ultimately convicted of embezzlement.
Defended an Equipment Supplier Against Anti-trust Allegations
We represented a national equipment supplier suspected of anti-trust violations. The government's anti-trust division believed the company was colluding with competitors to pre-determine bids for certain opportunities. We conducted a three year investigation, interviewing more than 60 sales personnel across the country and reviewing thousands of emails. Ultimately, our report to the Department of Justice resulted in the end of the investigation.
Housing Agency Director Cleared of Mismanaging Funds
We represented a metropolitan housing agency whose executive director was alleged to have improperly used public funds for his own benefit. We interviewed agency employees and examined records for evidence that the director had shown favoritism to any of his employees or used public money for personal use. The allegations and investigations were heavily covered in the local press. Although there were no findings of impropriety by the executive director, we recommended stricter financial controls for the future.
Jury Sides with Client Over Plaintiff Seeking Hundreds of Thousands in Damages
We represented a national convenience store chain in a civil action in which a customer alleged that she slipped and fell on an unknown liquid near one of the gas pumps. She sued the convenience store chain for past and future medical expenses, as well as past and future pain and suffering. She alleged permanent injuries to her elbow, shoulder and neck. Through pretrial motions we filed and were granted by the court, the plaintiff's possible damages were reduced by approximately $110,000. Damages sought by the plaintiff at trial totaled over $500,000. We argued that the premises were not unsafe or, alternatively, that the liquid had not been on the ground long enough for anyone to know of it or warn the customer to avoid it. The jury found the convenience store chain was not at fault and awarded no damages.
Proved Allegations That A Construction Manager Created False Invoices
We represented a national assisted living company that suspected a construction manager of creating false invoices for work that was never completed throughout the south and Midwest. We conducted a six month investigation that included witness interviews and analysis of bank deposits, invoices and other documents to prove that the construction manager, who was ultimately prosecuted, had created the false invoices.
Health Care Services Cleared of False Claims Allegations
We represented a health care services business that provided billing services to physicians groups and emergency rooms after a false claims act suit was filed alleging the company had improperly coded and overcharged government health care services, including Medicare and Medicaid, by millions of dollars. We did our own analysis of the company's records while working closely with the U.S. attorney's office as well as the U.S. Department of Health and Human Services and found an explanation for the company's coding and charges. As a result of our investigation no criminal charges were filed and the civil suit was not pursued.
Obtained Dismissal of False Claims Act Case
Our attorneys represented a Department of Energy contractor in a qui tam suit alleging wide-ranging false claims, conspiracy and retaliation in connection with reporting on environmental, health and safety requirements. The district court dismissed the case in its entirety prior to discovery. After the relator appealed, the Fourth Circuit dismissed the appeal of the qui tam and conspiracy claims and affirmed dismissal of the retaliation count.
Obtained Dismissal under False Claims Act's First-to-File Rule
Our attorneys defended a federal contractor in a qui tam lawsuit alleging fraud and concealment with regard to records relating to worker radiation exposure at a uranium enrichment facility. The relator asserted that the contractor for many years altered and submitted false documents to increase its payments under the pertinent contracts. The district court dismissed the case without discovery, and the Sixth Circuit affirmed.
Obtained Summary Judgment on False Claims Act Case Against NASA Contractor
Our attorneys defended a contractor against qui tam and retaliation allegations relating to the construction of the external tank on the space shuttle. The relator asserted damages of over $2 billion. The court granted summary judgment for our client on all claims and dismissed the case in its entirety.