Commercial Finance
Experience
Negotiated Member Interest Purchase Agreement and Metal Supply Agreement Involving Multiple Clients
Client: Tri-Arrows Aluminum; Tri-Arrows Aluminum Holding; UACJ Corporation
We represented our clients through the complex negotiations of a binding membership interest purchase agreement, metal supply agreement, and associated agreements involving intellectual property rights. Our clients, UACJ Corporation and its U.S. subsidiary, Tri-Arrows Aluminum Holding Inc., opted to sell their interest in Constellium-UACJ ABS LLC, a Bowling Green, Kentucky joint venture engaged in finishing automotive body sheet, which it previously held with their joint venture partner, Constellium N.V. and Constellium U.S. Holdings I, LLC. Our team assisted with the negotiations resulting in the termination of the membership agreement, working with owners and representatives in Tokyo, Paris, New York, and Louisville. As part of the deal, we also assisted with the negotiations of a metal supply agreement ensuring that Tri-Arrows Aluminum, also our client, would remain a supplier of cold coil to the Constellium Bowling Green plant for up to five years.
FHA/HUD Financing Under the LEAN Program
Represented O'Neill Management and its affiliates in the FHA/HUD LEAN Program financing in the amount of $11,600,000 for a skilled nursing facility located in North Olmstead, Ohio.
FHA/HUD Financing Under the LEAN Program
Represented Meadow Wind Associates, L.P. in the FHA/HUD LEAN Program financing in the amount of $1,575,000 for a skilled nursing facility located in Massillon, Ohio.
FHA/HUD Financing Under the LEAN Program
Represented a nursing care provider in the FHA/HUD LEAN Program financing in the amount of $7,464,000 for a skilled nursing facility located in Cincinnati, Ohio.
Health Care Lending
Represented FirstMerit Bank, N.A. in a $5,775,000 financing of skilled nursing facilities located in Painesville, Ohio.
Health Care Lending
Represented Kendal of Granville in the purchase of $22,010,000 of revenue Refunding and Improvements Bonds, $17,000,000 of construction/mini-perm loan, a $6,500,000 draw loan, a $2,500,000 revolving line of credit and interest rate derivative SWAPs for a skilled nursing and independent care facility located in Granville, Ohio.
Health Care Lending
Represented a nursing care provider in multiple financing projects, including $8,000,000 construction financing of a skilled nursing facility located in Beavercreek, Ohio and $8,630,000 construction financing of a skilled nursing facility located in Colerain, Ohio.
Commercial Foreclosure / Forbearance Agreement
We represented a national life insurance company with a defaulting mortgage loan in southwest Ohio. We filed a foreclosure action and obtained the appointment of a receiver shortly thereafter. When the borrower threatened bankruptcy, we negotiated and drafted a forbearance agreement. The borrower resumed making payments approximately three months after the filing of the foreclosure. Notably, the forbearance agreement ensures a quick foreclosure if the borrower should default again.
Corporate Reorganization and Asset Purchase
This transaction involved a corporate reorganization of Seed Restaurant Group, Inc. and its subsidiaries followed by the sale of substantially all of the assets of the company and its subsidiaries to an affiliate of Sun Capital Partners, Inc. Our firm's experience negotiating business acquisition transactions in the context of multiple bidding parties enabled the client to maximize shareholder value and consummate the transaction within the desired time-frame.
Joint Venture
This transaction involved an investment in preferred stock, a joint venture formed for the purpose of expanding the Fazoli's brand into new U.S. markets, and an option to purchase the assets of the company. Our experience negotiating joint ventures and other business acquisitions enabled our client to secure the capital necessary to further develop and expand the Fazoli's restaurant brand while maintaining effective managerial and operational control over the strategic direction and vision of the company's business concept.
Stepping to the Plate for "America's Game"
Client: USA Baseball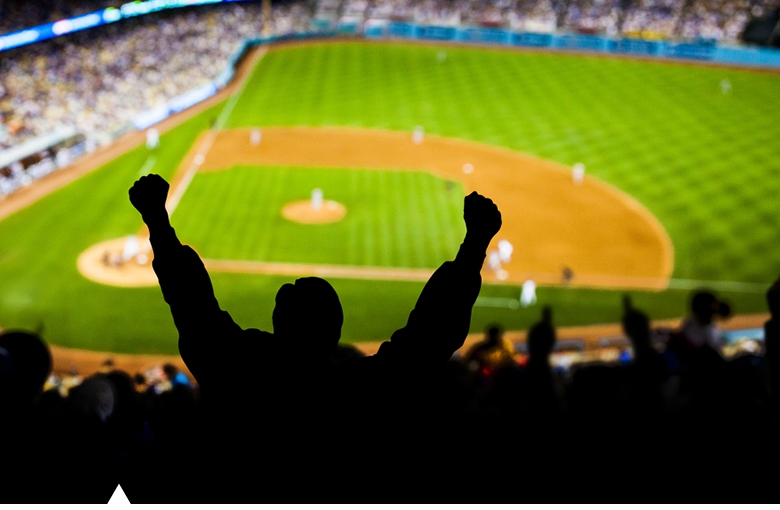 Baseball is about as "American" as you can get, and USA Baseball has been the national governing body for amateur baseball since 1978, including representing the United States as a member of the U.S. Olympic Committee and internationally as a member of the World Baseball Softball Confederation.
"Our first interaction with Dinsmore was in the area of IP and trademark protection, but as our organization and needs have changed, our counsel has not," said Paul Seiler, Executive Director/CEO of USA Baseball.

"That's due to the fact Dinsmore is a full service team that provides for all of our legal needs, from contract work to real estate guidance to sponsor relations. This allows USA Baseball to be connected across all of our business units with a common and knowledgeable firm that understands who we are, in all facets of our operations," he added.

Dinsmore serves as USA Baseball's outside general counsel and handles all legal issues for the organization, including intellectual property, data protection, corporate, litigation, employment and finance. Among recent work, Dinsmore provided legal support to USA Baseball's efforts to develop and implement a performance standard for non-wood bats used in youth baseball. This work began several years ago and, ultimately, reached a variety of legal areas including intellectual property, corporate, licensing, insurance and agreement work. The performance standard was announced on August 7, 2015, and on January 1, 2018, USA Baseball's National Member Organizations will require non-wood youth bats meet the performance standard, which will be indicated by the USA Baseball trademark on bats that have passed performance testing.
"One of our former board members had a saying, 'You do business with your friends.' And while perhaps not always literal or possible in business, in this case it is," Seiler said. "Our decision to have Dinsmore represent USA Baseball is based on the relationship we have, as well as for the quality counsel provided on a daily basis."
---
As the national governing body of amateur baseball, USA Baseball engages with nearly every major national amateur baseball organization in America, which equates to millions of amateur players in ballparks and playgrounds across the country. The organization also promotes and develops the game on a grassroots level nationally and internationally. Dinsmore attorneys have assisted the organization with finance and real estate work related to further development of USA Baseball's National Training Complex in Cary, North Carolina.
"The great thing about our relationship with Dinsmore is that we know our best interests are always being looked out for. We never feel like we are just a client. For that matter, I don't think we even use that word (client) when referencing our partnership," Seiler said. "Dinsmore is an impactful brand in the legal world, yet it would be hard to argue that we have a more personal relationship with anyone we do business with."
Development of Bridge Loan Program
Client: National mortgage banking firm
We represented a national mortgage banking firm in developing a short-term bridge loan product for multifamily housing and commercial properties. Dinsmore worked with the client to develop standards, procedures, and forms for loans to cover gaps prior to permanent financing. We closed five bridge loans under this new program in 2017, including for residential multi-family property, a hotel, and commercial/industrial property. The loan program has allowed the client to better serve its customers with short-term loan solutions.
Represented Life Company Lender on Nearly 100 Loan Closings
Client: A national life insurance company
We represented a national life insurance company on all aspects of loan documentation, negotiation, and closing for nearly 100 loans in 2016 and 2017. The loans ranged from less than $1 million to more than $20 million and were secured by a wide range of commercial real property, including retail centers, warehouses, apartment complexes, and hotels. Dinsmore worked closely with the client, borrower's counsel, title companies, surveyors, and other third-party providers to resolve loan documentation, real estate, tenant, and borrower organizational structure issues and all other issues necessary to close various loans in a cost-effective and collaborative manner.
Represented Transportation Company on Bank Loan
Client: National Transportation Company
Dinsmore represented a national group of transportation and logistics companies on a $20 million bank loan to finance an acquisition and operations. We handled negotiation of the loan documents and production of required due diligence.
Counseled Chief Restructuring Officer through financial difficulties
We provided counsel to the Chief Restructuring Officer of a financially troubled, publically traded construction services company. Their status is now "healthy". Additionally, we were counsel for an additional $10 million line of credit for the company.
Acquisition and Financing of Tax Credit Projects
Represented developers in over 200 transactions involving low income housing tax credits, historic tax credits and/or new markets tax credits.
AGNL Blimp L.L.C. Syndicated Loan Transaction
Represented US Bank as arranging bank in syndicated loan of $120 million to AGNL Blimp L.L.C. as borrower for construction of new Goodyear Tire & Rubber Company global headquarters. Worked with Royal Bank of Scotland as participating bank in loan process. The borrower will purchase port authority bonds with proceeds from the loan as well as numerous sources of public and private funding and pledge the bonds as collateral to the bank. This transaction required a detailed and thorough understanding of bond finance law, including creative structuring to ensure the lender was fully secured ahead of all other sources of funding. Additionally, because borrower closed on the bond transaction before the loan transaction, Dinsmore had to retro-fit the loan document provisions to match the bond documents and work to assign the borrower's rights to the bank in case of a default to mitigate client's risk and exposure.
Title Insurance Company v. Title Agency
I successfully represented the title insurer in obtaining an injunction to freeze accounts of a title agency when the title agency went out of business amid claims that numerous liens and taxes had gone unpaid from prior real estate closings. Through the related lawsuit for breach of contract and negligence, I helped the client to recoup a significant portion of the losses caused by the title agency's actions. Our quick action in obtaining an injunction helped the client to limit its exposure and limit the loss of pertinent information.
Commercial Foreclosure
We manage commercial foreclosures on a multi-state basis for our lender client. Our client expressed a request for a "single-source" provider of legal services as it began to experience defaults in its portfolio. We have developed a process in several states, including New York, Illinois, Indiana, Wisconsin and Michigan where we engage local counsel as necessary to enable our client to pursue its remedies as efficiently as possible.
Commercial Foreclosures
I am regularly involved in commercial foreclosures throughout Ohio on behalf of numerous commercial interests.
Commercial Landlord / Tenant Representation
Litigated claims on commercial leases throughout Ohio on behalf of landlords and tenants at multiple commercial sites.
Commercial Loan
We represented our lender client with multiple revolving loans secured by the borrower's interest in government contracts. We worked closely with borrower's counsel to ensure our client obtained a continuing, perfected security interest in the receivables generated by the borrower's performance under the government contracts by working within the statutory framework of the Assignment of Claims Act, the UCC, and available common law rights and remedies.
Commercial Loan
Dinsmore & Shohl represented a national restaurant chain in a $23 million commercial loan refinancing.
Commercial Loan Transactions
We have represented this client in complex commercial real estate loan matters.
Commercial Receivership
I have overseen multiple commercial receivership filings on behalf of clients with liens/mortgages on commercial, income-producing property.
Deed in Lieu of Foreclosure
Subsequent to the commencement of foreclosure proceedings against the mortgaged property, we learned that an affiliate of the Mortgagor was involved in a state-court receivership proceeding. The receiver claimed the right to control the property even though the Mortgagor was not directly involved in the receivership. Tenants' needs were not being met. The property faced the prospect of significant deterioration. We negotiated a release from the receiver, put our client in control of tenant issues and, within five months of filing the foreclosure complaint, we secured a deed in lieu of foreclosure. We were able to stabilize the condition of the property by working collaboratively with the borrower and tenants.
FHA/HUD Financing
Represented national real estate developers in the FHA/HUD financing in the amount of $920,955 as a mark-to-market loan and $537,600 as contingent repayment loan for a multifamily apartment complex located in Marietta, Ohio as well as in a $2,062,000 FHA/HUD insured financing for a multifamily apartment complex located in Lancaster, Ohio.
FHA/HUD Financing under the LEAN Program
Represented Lutheran Social Services of Central Ohio, Inc. and its affiliates in the FHA/HUD financing in the amount of $1,800,000 for a senior housing apartment complex located in Mansfield, Ohio.
Financing - General
Represents lenders and borrowers in commercial financing transactions of various sizes.
Freddie Mac Lending
Represented a national lender in a $5,750,000 Freddie Mac financing of a multifamily apartment complex located in Hamilton, Ohio, as well as in a $8,250,000 Freddie Mac financing of a multifamily apartment complex located in Heath, Ohio.