Labor
Experience
Counseled Leading ULT Freezer Company through Merger
Client: Stirling Ultracold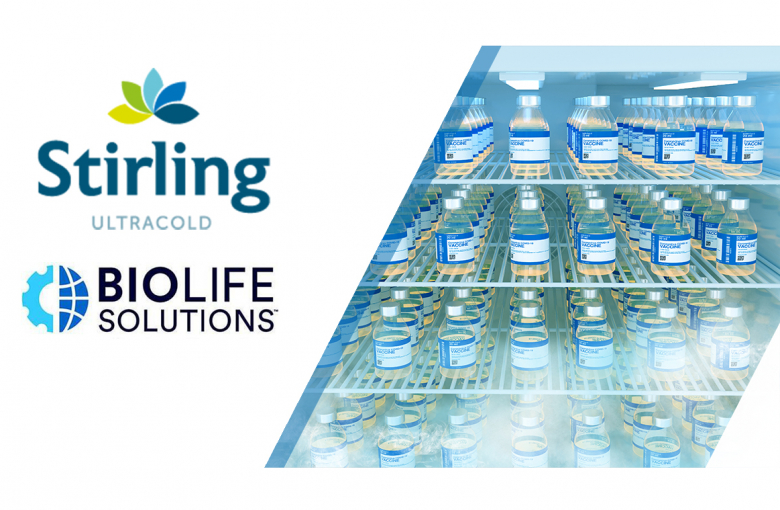 We counseled our client, Stirling Ultracold, an innovative developer and manufacturer of ultra-low temperature (ULT) freezers for life science and biopharma research, through its merger with BioLife Solutions, Inc., a developer focused on bioproduction devices used in cell and gene therapies. The all-stock mergers was in excess of $230 million.
Stirling's CEO saw the potential for increased demand for the company's freezers during the COVID-19 pandemic as the freezers were a direct competitor to dry ice used in storing the COVID-19 vaccine. Merging with BioLife enabled Stirling to execute an aggressive strategic plan marketing and selling its freezers. Dinsmore served as the company's general counsel since 2019, and our team of attorneys brought experience in mergers and acquisitions, labor, insurance, and life sciences, all of which was necessary to fully understand and address the company's specialized needs. We counseled our client through the merger while simultaneously defusing challenges. Our team's collective experience enabled Stirling's executives to address the company's short-term needs while also achieving its long-term goal.
"The entire team at Dinsmore was, by far, the best engagement I have had in the 15-plus strategic transactions I have done throughout my career," said previous Stirling Ultracold CEO Dusty Tenney, now COO and president at BioLife. "Their responsiveness, engagement, availability and deal leadership were extraordinary from LOI to closing."
Allegations of Wrongful Termination by Ex-Employee of Medical Device Manufacturer
When a medical device manufacturer faced allegations of wrongful termination from an ex-employee, they turned to Dinsmore. The plaintiff was an engineer who was originally hired by the client to serve as a project manager. Upon hiring the plaintiff, the terms of his employment were laid out in an employment contract, which also contained deadlines for the completion of various projects. After nearly a year of employment, it was determined that the plaintiff had not met the required deadlines, and he was terminated. The plaintiff alleged he was wrongfully terminated and filed 10 claims against the client, including alleged violation of public policy, breach of contract and age discrimination. We filed a motion for summary judgment, which was granted on nine claims. For the remaining claim of violation of a public policy, we prepared the matter for trial, including managing discovery and taking depositions. On the first day of the trial, before proceedings officially began, we negotiated a settlement favorable to our client, enabling them to avoid litigation.
Christine Skidmore v. Affordable Denture Laboratories
The plaintiff claimed she was the subject of sexual harassment and a hostile work environment created by the lewd comments, dirty jokes and sexual overtures from her supervisor; that her complaints were ignored; and that she was thereafter constructively discharged. This case was settled on favorable terms to the client.
Halma Acquisitions
Growing a business is challenging, even with the opportunities offered by today's global marketplace. Expanding your product and service offerings to your customers requires a strategic vision and focused plan, as well as the resources to pull it all together.

Halma, p.l.c., is an international group of technology companies with its headquarters outside of London, England. Halma has worked with Dinsmore for nearly 25 years. In that time, Dinsmore has represented Halma through a multitude of acquisitions, both domestically and abroad, as Halma has grown to become a global leader in health and safety technology.

When the opportunity recently arose to acquire two companies to boost Halma's Health and Analysis sector, the company again turned to Dinsmore for counsel. The acquisitions of California-based Sensorex, Inc. and Pennsylvania-based Accutome, Inc., offered myriad challenges. As the deals progressed, it appeared Halma would be able to announce the closings of both transactions to the Stock Exchange on the same day.

Our team worked to structure the asset purchase of Sensorex for $37.5 million and the stock purchase of Accutome for an initial payment of $20 million, handling everything from negotiating and drafting the documents to managing the legal due diligence for both transactions. We assisted Halma with the intellectual property, benefits and employment components of each deal and assisted with all details of closing.

On the Accutome deal, we were faced with the unique task of sequentially structuring the deal to comply with tax law related to the acquisition of Accutome's Dutch subsidiary. Because of the tax implications of acquiring a subsidiary through one Halma affiliate, while acquiring the parent company through another affiliate, we were asked to ensure that the transaction involving the subsidiary was closed before the U.S. transaction was completed. This required that we coordinate compliance with Dutch requirements in real time, in order to complete the transaction prior to opening of the European markets.

Accutome is primarily known for designing diagnostic equipment used to identify eye conditions and for innovative surgical instruments. Sensorex, a manufacturer of electrochemical water sensors, will enable Halma to enhance its water analysis and water quality programs. Assisted by Dinsmore's counsel, Halma continues to grow and expand its product offerings to clients and position itself as an industry leader.
Obtained Reversal and Summary Judgment on Multi-employer Pension Plan Amendments Act
Client: A Manufacturing Company
Andrew Howe represented a manufacturing company against a large multi-employer pension fund regarding a dispute over whether pension contributions were owed to the fund for hours worked by temporary personnel workers. Counsel for the fund argued contributions were owed despite the fact these workers were not employees of the employer who was party to the collective bargaining agreement. Summary judgment was awarded on behalf of the fund, but on appeal Mr. Howe obtained a reversal and entry of summary judgment in favor of the employer in a case of first impression to the Third Circuit.
Rum Creek Coal Sales, Inc. v. Caperton, 926 F.2d 353 (4th Cir. 1991)
Assisted lead counsel in case against Governor where Fourth Circuit held state trespass statute unconstitutional and preempted. Also assisted in successful claim for attorney fees of $850,000.
BE&K Construction v. NLRB, 536 U.S. 516 (2002)
U.S. Supreme Court overruled circuit court holding that practice of the National Labor Relations Board of awarding attorney fees to all Unions who were not adjudicated liable in civil actions brought by Employers was a violation of the Employer's First Amendment right to petition. Filed amicus curiae brief in aid of Employer's successful claim on behalf of the Labor Policy Association.
Coca-Cola Bottling Co. Consolidated v. Teamsters Local 991, 210 Fed. Appx. 873, 2006 U.S. App. LEXIS 30758 (11th Cir. 2006)
Court overruled district court order granting judgment to Union enforcing arbitration award. Court held an arbitration award granting "make whole" ruling without quantifying the award was ambiguous and vacation of the award was appropriate.
IBEW, Local 1547 v. NLRB, 50 Fed. Appx. 814, 2002 U.S. App. LEXIS 18206 (9th Cir. 2002)
Court affirmed order of the National Labor Relations Board holding that an Employer may maintain a by-law prohibiting family members of Union employees or representatives from qualifying for Board membership.
New Beckley Mining Corp. v. UMWA, 18 F.3d 1161 (4th Cir. 1994)
Court upheld dismissal of Union claims of RICO against Employer. Court also upheld dismissal of Employer's allegations of civil RICO violations arising out of strike violence.
Teamsters Local 372, et al. v. Detroit Newspapers Agency, 956 F.Supp. 753 (E.D. MI 1997)
Court declined to dismiss civil RICO action by Employer against striking Unions. Court held Employer would prevail on civil RICO allegations alleging strike violence involving attempted murder, arson and extortion.
Rose v. Beverly Health & Rehab. Services (C.D. Calif.)
Plaintiff alleged a disability discrimination claim. The case was removed based on the collective bargaining agreement and then summary judgment was granted based on judicial estoppel for failure of Plaintiff to disclose the claim as an asset in bankruptcy. Currently pending in the Ninth Circuit Court of Appeals.
Lewis v. Ashland Inc. (D. Minn.)
Represented Valvoline in a lawsuit filed by a former employee alleging claims of violation of Minnesota's statute regulating drug and alcohol testing by an employer (Lewis v. Ashland Inc. d/b/a Valvoline Instant Oil Change, D. Minn., No. 09-3515, 8/9/11). Summary Judgment was granted to Valvoline, as the Court stated that the plaintiff could not show that Valvoline lacked a "reasonable suspicion" to require him to undergo a drug test or that the company lacked a "rational basis" to discontinue the test based on his conduct at the testing center. In granting the Motion, the Minnesota Court found that Valvoline's actions in terminating the former employee did not violate Minnesota's statutes or common law exceptions to the employee at-will doctrine. Of note, in arriving at its decision, the Court highlighted the importance of the Valvoline's internal human resources structure and management's use of those channels in its decision to terminate.
Represented Coal Company in Acquisition of Mines
Dinsmore, led by Tom Rubenstein and Jason Sims, represented Coronado in a $420 million transaction that included 14 other attorneys from various practice groups within the firm. In the transaction, Coronado acquired the Buchanan Mine Complex in Southwest Virginia along with the idled Amonate Complex and additional undeveloped metallurgical coal reserves in Southwest Virginia and Pennsylvania from CONSOL Energy, Inc.

Dinsmore acted as lead counsel in the transaction and was responsible for nearly all legal issues concerning the transaction, including advising the client on environmental, tax, labor and employment, employee benefits and real estate issues.

This particular coal transaction involved complex issues because CONSOL Energy retained rights to the natural gas on these properties, which required Dinsmore to assist Coronado in the negotiation of cooperation agreements related to the properties and advising Coronado on the proper structure for the transaction based on the continuing relationship that will exist between Coronado and CONSOL Energy after the consummation of the transaction.

Coronado significantly increased its capacity with this acquisition and now has an enhanced position in the markets it serves with a greater ability to serve its customers and increase its overall sales.
Indemnification Claim
We successfully defended a national staffing company in a case where the adverse party sought indemnification in connection with claims brought by the EEOC based on the opponent's allegedly wrongful conduct. The case was venued in the U.S. District Court in Maryland. We received a favorable judgment. The opponent was ordered to pay more than $2 million.
Enforcement of Non-Compete Agreements Against Former Employees
This case involved enforcement of noncompetition and non-solicitation agreements against former employees who violated their employment contracts when they solicited numerous clients to switch brokerage companies. We successfully enforced the noncompetition and non-solicitation agreements on behalf of our client, the aggrieved insurance brokerage company, then obtained a favorable monetary settlement for our client.
Representation of International Malt Beverage Manufacturer
Representation of client over last 20 plus years on issues pertaining to distributors, distributorship acquisitions, advertising, employment and labor-related issues, antitrust (Kentucky tied house issues), and regulatory issues governed by Kentucky Department of Alcohol Beverage Control
Allegations of age discrimination against an international media company
In July 2014, we won a jury trial on behalf of an international media company against an allegation of age discrimination and intentional infliction of emotional distress. Our client had terminated the plaintiff, a 61-year old executive who had been with the company nearly 25 years, during a reduction-in-force. The plaintiff alleged that the company had targeted him for termination because of his age and had "covered up" the discriminatory reasons for his termination. The plaintiff also asserted that a disproportionate number of older workers had been let go in the years before the plaintiff's termination, pointing to human resources documents and e-mails that discussed employee ages in the context of reductions-in-force. Lastly, the plaintiff alleged that the company failed to offer him a job in the reorganized company. The plaintiff sought up to $1.4 million in damages.

Prior to trial, we successfully moved the court to dismiss plaintiff's intentional infliction of emotional distress claim, arguing that pursuant to Kentucky law the claim was precluded by his age discrimination claim. We also successfully limited the evidence plaintiff sought to use at trial, including evidence of the company's overall financial state as described in public filings.

During the eight-day trial in Jefferson Circuit Court, we established the company's non-discriminatory reason for plaintiff's termination: his highly paid job position was eliminated for business reasons due to a corporate restructuring. The jury of seven men and five women determined that age was not a "substantial motivating factor" in terminating the executive or in refusing to offer him another job position, finding for the defendant on both counts of age discrimination. The plaintiff did not appeal the jury's verdict and the case is now final.
Captive Audience Legislation in West Virginia (2010)
Testified on behalf of West Virginia Chamber of Commerce regarding Captive Audience Legislation in West Virginia and appeared on television program "Decision Makers" to debate issue against UMWA official and Delegate who proposed bill.
Eagle Creek Mining, LLC - 9-RC-18325 (2010)
Represented company in R-hearing over under-inclusive unit issues, including filing request for review to NLRB. Provided legal advice during campaign on NLRA 8(c) communications. Union withdrew petition on eve of election.
Representation of Energy Industry Companies (2010)
Multi-National Package Delivery Business (DHL Express), 9-CB-11361

Represented in unfair labor practice charges against Teamster, Local 505 in violent strike situation.

Multi-State Utility Company

Represented company in West Virginia employment law cases, unfair labor practice charges and grievance arbitration hearings.

District 17, UMWA v. Marrowbone Development Company, 232 F.3d 383 (4th Cir. 2000)

Defended company in union's effort to overturn arbitration decision. Case eventually remanded to arbitrator in order to take additional evidence.
Flexsys America, L.P. v. Local Union 12610, 88 F.Supp.2d 600 (S.D. W.Va. 2000)

After hearing, arbitrator held ex parte conversation with employer advocate requesting company re-open hearing to investigate whether discharged employee's supervisor was "gay" which would influence arbitrator's decision. Obtained judgment to set aside arbitrator's decision due to discriminatory bias.
Superior Pocahontas Coal Company v. Island Creek Coal Company, 840 F.2d 11 (4th Cir. 1988)

Defended company in claim for pension plan withdrawal liability claim incurred by other company when it ceased operations, where adhesion contract claimed.
Secretary of Labor, Mine Safety and Health Administration (MSHA) v. Mid-America Mining
The U.S. issued a Section 105(c) citation to this Arkansas mining company, claiming that it fired its general manager after he has made formal complaints about the safety of the mine and its practices. This matter was settled on favorable terms to the client.
9-RC-17844 - Rockspring Development, 353 NLRB No. 105 (2004-2009)
UMWA election where initial tally of ballots was 110 for and 103 against union representation with 9 outcome determinative challenged ballots in 2004. Represented clients in hearings on challenge ballots and appeals, including challenges on supervisory and managerial status of challenged voters. Ultimately, all ballots were opened with final election results in 2009 of 110 for and 112 against union representation.
27-CA-20837 – Foundation Coal West, Inc. (2008)
Successfully represented company in subsequent case regarding failure to promote union organizer and settled new allegations regarding additional distribution of literature issues.
6-RC-12619 – Simonton Windows (2008)
Represented employer in R proceedings on unit under-inclusive issues and succeeded in having union withdraw its petition. Also provided labor law training to supervisors.
9-CA-44064 – Magnum Coal Company and Apogee Coal Company (2008)
Successfully defended company in unilateral change charge on implementing drug testing program after company's discussions with union and it's clean unmistakable waiver.
9-RC-18206 – Carmeuse Lime LLC, (2008)
Represented employer in R proceedings and gave legal advice on lawful Section 8(c) communications during election campaign. Union won election 76-71.
Foundation Coal West, Inc., 352 NLRB No. 22 - 27-CA-20202; 27-CA-20295 (2007-2008)
Represented company in NLRB solicitation and distribution cases incident to union organizing drive and issues surrounding distribution of literature in a mixed-use venue.
9-CA-43629 - Carmeuse Lime LLC, (2007)
Successfully defended company in discharge case involving alleged union organizer discharged for repeated safety violations.
Kingston Resources - 9-RC-18041; 9-RC-18044 (2004-2005)
Represented company in successive R petitions filed by union and then withdrawn before R-hearing could be held. Provided labor law training to supervisors.