Construction Industry
Experience
Arbitration Win in Construction Contract Dispute
Client: Construction Restoration Company
R.J. represented a business specializing in restoration work arising from catastrophic losses which had provided water mitigation, mold remediation, and reconstruction for a water-damaged home. The homeowner refused to pay the company after their insurance company disputed the cause of damage. R.J. demonstrated the company's work was necessary given the nature, cause, and extent of the water damage, and after a two-day arbitration the arbitrator awarded his client $160,924.84.
Represented School District in Acquisition of Land
We drafted and negotiated the purchase agreement for the acquisition of land by a school district and advised client on requisite due diligence procedures including obtaining surveys, Phase I investigation, parcel split, rights of first refusal, creation of easements and restrictive covenants in preparation for construction of school facility on acquired land.
Outside General Counsel to a Growing Brand
Client: MadTree Brewing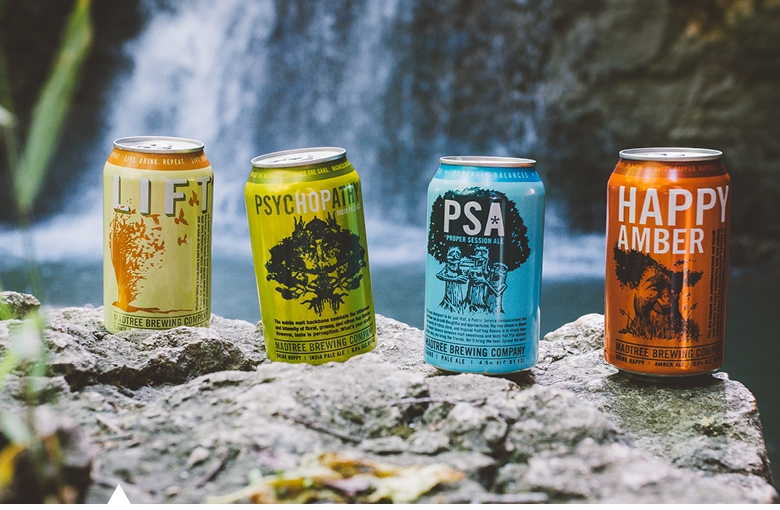 When Kenny McNutt, Brady Duncan and Jeff Hunt had a dream to open their own craft brewery, they sought legal guidance from Dinsmore. By the time Cincinnati's MadTree Brewing opened in 2013, our attorneys had already played a significant role in its development – from helping to raise the original capital to structuring and executing loan financing.
"Dinsmore gives peace of mind and guides us through murky waters," said McNutt. "They're reputable, and I always know I get the best answer for the information available at the time."

Today, Dinsmore serves as MadTree's outside general counsel, advising on contracts, real estate, trademark, employment matters, securities and other legal needs as they arise.
"They have every facet we need, and they're super easy to work with," added McNutt. "I recommend them whenever anyone asks. They're trustworthy, really, really good and well worth the peace of mind."
---
MadTree was the first modern craft brewery to can its beer in Ohio, and, within four short years, the brewery had grown so significantly they opened an $18 million facility to accommodate larger crowds and increased demand for production. Dinsmore attorneys were with them every step of the way.
Form Contract Creation
We created form construction contracts for our client, a general contractor with nationwide operations, to use on its design-build and traditional design-bid-build projects. Contracts were formatted for use with subcontractors, material suppliers, and design professionals and applicable to projects in different regions throughout the United States.
Counsel a Large, National Online Retailer on Construction Matters
We advised our client, a large online national retailer, regarding the design and construction submittal requirements for its operations and the related intellectual privacy concerns, local licensure of its in-house design professionals, and general construction law due diligence considerations.
Counsel to Convention Facilities Authority on Construction and Renovation
We advised our client, a county convention facilities authority, on the construction of a new 800-space parking garage and the expansion and renovation of an existing convention center. This project, valued at around $120 million, was the first project the client undertook under the state's new public procurement laws. We advised the client through the entire selection process of the construction manager-at-risk for both the garage and the convention center as well as drafting and negotiating construction contracts with the architects and construction managers at risk for both elements of the project.
Represented Contractor in Successful Mediation
We represented a general contractor through the contract claim process and mediation relating to the renovation of a public building, concluding in the successful award of project time and compensation arising from poorly designed and coordinated construction plans, as well as owner-driven changes throughout the project.
Counsel in Development of Commercial Drone Usage Program
We represented our client, a national general contractor, in the development of a comprehensive commercial drone usage program, including construction project owner agreements, release letters and written notices for drone usage on private property, standard operating procedures to comply with the client's FAA Section 333 Exemption, Pre- and Post-Flight Checklists for drone operation, as well as image and data ownership and use concerns.
Divestiture of telecom construction and service company
We served as counsel to a family-owned telecom construction and service company in a $30 million divestiture.
Represented Design-builder in Construction of $200 Million Mixed Use Development
We represented a design-builder in negotiating and drafting construction and construction-related contracts for a new $200 million mixed use development in the City of Norwood that includes a parking garage, hotel, theater, and retail shops. The contracts were modified to include new construction reform provisions, which were being implemented during the negotiations phase.
Prepared construction contracts for a major national facilities expansion for a NYSE-traded company
Our client, a national retail services company, undertook a major national facilities expansion. Mr. Hahn prepared the construction contracts for the design professional and contractor, and tailored them to work for a national rollout of each retail location.
Represented the City of Columbus on major construction claims relating to a $100+ million sanitary sewer project
We served as special counsel to the Columbus City Attorney for the Big Walnut Augmentation/Rickenbacker Interceptor Sanitary projects, representing the City on on-going design and construction issues and claims. The projects' value was in excess of $100,000,000 and involved design and construction of sanitary sewer interceptor tunnels of 17,200 and 13,000 feet in length, with finished diameters of 14 feet and 12 feet, respectively. Following a unique week long mediation created by the parties to address the complex engineering and construction issues in dispute, the matter settled for an amount within the City's project construction budget.
Represented Contractor in Successful Arbitration Against Subcontractor for Fabrication of Faulty Water Tanks
We represented a commercial contractor hired to renovate a wastewater treatment facility. As part of that renovation, the client had to install two large water tanks fabricated off-site. The tanks were damaged on arrival. We successfully represented the contractor in arbitration against the manufacturer.
Defended Contractor in Litigation Related to Disputes Concerning Construction of Two Apartment Complexes in South Carolina
We defended a general contractor in litigation related to alleged construction defects and cost overruns stemming from the construction of two separate major apartment complexes in South Carolina. The owner of the complexes filed suit, alleging that there were defects in the construction and that the project had been delayed. We denied all liability and countersued to collect the money the client was owed for the project. The day before trial, a settlement agreement was reached to the mutual satisfaction of the parties.
Prepared EPC contracts for electrical substations in Vermont
Mr. Hahn drafted engineering, procurement, and construction contracts on behalf of the owner in the construction of electrical substations in Vermont.
Prepared Construction Contracts for an Office Tower and Hotel Complex in Columbus
We represented a developer in the drafting of construction and design contracts for a high-rise office building, high-rise hotel and garage complex in downtown Columbus.
Dispute Over Mechanics' Lien Priority Issues in the Construction of a Retirement Community
We represented the general contractor in a dispute related to payment in the $90 million construction of a residential retirement community in suburban Columbus. The owner of the property did not pay the general contractor for work, and we filed suit to collect the remaining money owed. The litigation, which is on-going, centered on the priority of mechanics' liens and commercial mortgages.
Customized construction contracts for restaurant chain expansion
We represented a chain of restaurants in Ohio that currently has a half-dozen locations throughout the state. The client is looking to expand, and we worked with them to develop a customized construction contract for their new facilities.
Drafted and negotiated construction contracts for $300 million facility renovation.
We served as project counsel on behalf of the public authority engaged in the $300 million renovation of the Lexington Convention Center and Rupp Arena. Mr. Hahn drafted and negotiated agreements with design professionals, construction managers, and contractors for the project.
Subcontractor Defense
We successfully defended our client in complex construction litigation arising from the construction of a large hotel in downtown Columbus. Our client was a masonry contractor who was brought into the arbitration, along with ten other subcontractors, by the general contractor defending a claim by the hotel owner for approximately $7 million for numerous construction defects and water intrusion issues at the hotel.

After almost two years of litigation, we reached a very favorable settlement agreement with the general contractor. The settlement secured the client's dismissal from the action with a full release of all claims by the general contractor for a nominal amount. Moreover, we obtained insurance coverage for the settlement.
Amicus Brief on Behalf of Builders Association
We filed an amicus brief on behalf of ABC in a case captioned Cleveland Construction, Inc. v. Ohio Public Employees Retirement System. The court agreed with the position presented in the brief that Ohio's Fairness in Construction Contracting Act (RC 4113.62) is not to be construed as narrowly defining delay. Rather, the Act is intended to allow recovery of all damages arising out of a delay.
Columbus City Schools Construction Matters
Mr. Leach began working with the Columbus City Schools ("CCS") following voter approval of the 1988 bond issue and served as counsel to CCS on all aspects of the resulting $115,000,000 capital improvement program through which the District renovated over 130 buildings. Services included creating contract and other front-end documents, regular interacting with the CCS staff and construction management team, advising on mechanics' liens and claims issues, and handling of litigation and arbitration, which were successfully kept to a minimum.

Following completion of that capital improvements program, Mr. Leach collaborated with the CCS staff to update the District's contract documents, to defend bid challenges and to address other construction related disputes and issues.

Because of the quality and success of the representation, Mr. Leach and his firm were retained by CCS following a RFP process to serve as counsel for its current School Facilities Improvement Program in collaboration with the Ohio School Facilities Commission. In that capacity Mr. Leach has worked with CCS to develop and implement the 15 year Facilities Master Plan touching nearly every one of the District's buildings. Mr. Leach's services have been similar to those provided for the earlier capital projects.
Commercial Construction Project Dispute
We represented an interior finishes subcontractor in a dispute among the owner, general contractor and key subcontractors on a large commercial project. The subcontractor's claim in excess of $1.5 million dollars (on a contract of $1.3 million dollars) arose from extra work, differing site conditions, out of sequence work and acceleration. The claim was settled through negotiation for seven figures on the eve of arbitration.
Construction Bid Protest Matter
We represented a large window manufacturer and installer in a construction public bid protest matter. Our client submitted a bid for work on an Ohio school, but was not selected after claims that their bid did not match the specifications outlined in the bid proposal.
Construction Related Matters for Airport Authority
We represented the Airport in an action by the rejected low bidder on a $15 million construction contract where the rejected bidder alleged that the Airport wrongfully determined that it was not responsible. After a two-day trial, the Court upheld the Airport's determination that the disappointed bidder was not a responsible bidder. Accordingly, the Trial Court affirmed the Airport's decision and denied the bidder's request for injunctive relief and to have the Court award it the contract. The Court of Appeals subsequently affirmed the decision.

Earlier, Mr. Leach worked with the Airport in creating an innovative design/construction - management contract for the Airport's $20,000,000 C-Concourse Expansion Project. The project involved drafting the public bid trade contracts, which contained a number of features designed to meet the Airport's goal of fostering the successful participation of small and disadvantaged construction companies.

In another engagement, Mr. Leach provided construction-law counsel in defense of a prime contractor's $5,000,000 claim arising out of the Airport's Terminal Expansion and Garage Project. He successfully settled that claim through mediation.

Mr. Leach also represented the Airport when a fencing contractor was defaulting in its performance. Issues involved security breaches, scheduling and failures to abide by FAA regulations. Through a process of negotiations and education efforts, the contractor completed its work.
High School Construction Project
We prosecuted claims in excess of $1,000,000 in Franklin County Common Pleas Court on behalf of Miles-McClellan Construction. on a high school project involving claims, cross-claims and counterclaims by all prime contractors, the architect, construction manager and public owner. Claims arose from delay, disruption, coordination and scheduling issues. Discovery, privilege, entitlement and damages were all disputed. The claim was ultimately settled for a substantial portion of the originally claimed amount.
Mechanics' Liens
Mr. Leach provides counsel to clients on mechanics' lien and bond claim issues in Ohio and other states. He participated in drafting Ohio's mechanics' lien law and is the author of the "Mechanics' Liens" Chapter of Baldwin's Ohio Practice: Ohio Real Estate Law (Thomson West 2003, updated annually).
Nationwide Arena Ownership, Use and Management
We served as counsel to the Franklin County Convention Facilities Authority in a transaction by which the Authority became the owner of Nationwide Arena with financing provided by the City of Columbus, Franklin County, State of Ohio and Nationwide Insurance based on casino tax revenue.

We were intimately involved in all aspects of the transaction and took primary responsibility for drafting and negotiating the $42.5 million purchase agreement providing for the sale and restructuring of the existing arena ownership. Further, we negotiated and prepared the other major agreements between the Blue Jackets, Nationwide and OSU that provided, amongst other items (i) the team's continued use of the arena as its "home ice" through 2039, and (ii) the shared management and allocation of expenses for the arena.

The transaction marked one of the largest ventures between the private and public sectors in recent history in Central Ohio and made a significant statement within the Columbus community.
Prime Contractor Representation
We successfully represented a general contractor in a high-profile construction dispute with a private university involving allegations of breach of contract, fraud and slander. After discovery the case was settled on terms very favorable to our client. The settlement involved payment to our client and a public retraction from the university.
Prime Contractor Representation
We prevailed in arbitration before the American Arbitration Association on behalf of a large industrial contractor involving a dispute with an out-of-state equipment supplier on a public water treatment plant construction project. The equipment was not delivered in accordance with the project schedule and was defective in many material respects, resulting in a significant back charge to the general contractor by the project owner. The equipment supplier attempted to avoid liability based upon a written disclaimer of damages in its proposal, despite clear language to the contrary in the contractor's purchase order. Following a hearing and post-hearing briefing, the arbitrator ruled in favor of our client, finding that the parties' agreement did not incorporate the supplier's disclaimers of damages, and therefore, the supplier was liable for incidental, consequential and other damages.