Dinsmore Celebrates International Women's Day 2020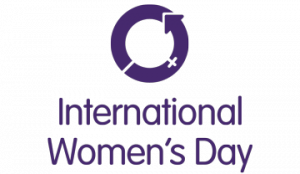 In conjunction with International Women's Day, we are celebrating the second annual Dinsmore Women's Week.
"We are shining a well-deserved spotlight on women who help make up the fabric of Dinsmore and contribute to our inclusive community," said Dinsmore Women's Initiative Chair Stacey Borowicz. "All week, we are featuring interviews from attorneys and staff discussing the significant impact of women at Dinsmore and in society."
As we reflect on the great progress we have made, we also acknowledge our work is far from over. More than a blank statement, our work is garnering results, with women making up more than half of the Dinsmore population. Women accounted for 50 percent of our fall associate class last year and attorneys elected to partnership in 2020.
In addition, top-down representation for women at the firm expanded, with more women in top-level leadership positions. Women sit on the firm's board of directors and the executive committee, are department heads, office managing partners, practice group leaders, and committee chairs. Dinsmore will continue to champion equal rights for women and honor their historical and cultural achievements.
Take a look below at the video featuring all the women of Dinsmore Women's Week 2020, and keep scrolling to read their individual Q&As, where they discuss their personal backgrounds and issues impacting women today.
---
| | |
| --- | --- |
| | Meet Barbara Edelman: Former US attorney and state prosecutor |
| | Meet Becky Wagner: Legal administrative assistant with more than 36 years at Dinsmore |
| | |
| | Meet Jennifer Deal: Started part time in 2008 now director of finance |
| | Meet Jill Cranston Rice: Partner and chair of the firm's government relations practice group |
| | Meet Rachel Brown: Office services clerk and former manager at animal shelter |
| | |
| | Meet Silver Han: Former legal administrative assistant now paralegal |
| | |
| | |
---
Dinsmore Women's Week 2019
We are taking this time to celebrate the women of the firm, all of whom contribute invaluably toward making Dinsmore a thriving, award-winning national entity. Throughout the week, we will share the stories of just some of the many women of Dinsmore, from staff to our longest-tenured partners. Watch for some special announcements along the way!
At Dinsmore, we are committed to equality, diversity, and inclusion. We make an intentional effort toward the recruitment, retention, and promotion of women attorneys. As a result, the National Law Journal's Women's Score Card has ranked us in the top 80 since 2015. In 2018, Law360's Glass Ceiling Report named us a top firm for female attorneys, and the Leadership Council on Legal Diversity named us a top performer for our commitment to diversity and inclusion. This April, we ranked 17th nationally in Lawyers of Color's Diversity & Inclusion Leaders list.
Please visit this page throughout the week and follow us on social media for news and stories highlighting some of the women of the firm.
---
| | |
| --- | --- |
| | Women Inc. Magazine Names Dinsmore Top-100 Law Firm for Women |
| | Beth Collis: Health Care Partner |
| | April Meyers: Office Services Clerk |
| | Alicia Bond-Lewis: Dinsmore's Recruiting Committee Co-Chair and World Traveler |
| | Krysta Gumbiner: Community Service Advocate |
| | Donna Perry: Kentucky's First Female Office Managing Partner |
| | Erin Farabaugh: Dinsmore Women's Initiative Committee Member |
| | Nancy Lawson: Dinsmore's Four-Decade Attorney |
| | |
| | |
| | Dinsmore's Nita Hanson Announced as Pro Bono Service Award Recipient |
| | Governor Justice Appoints Dinsmore's Anna Dailey to West Virginia Industrial Council |
| | Dinsmore Names Stacey Borowicz and Ashley Pack as New Office Managing Partners |