Corporate & Transactional
Experience
Counseled Client in its Acquisition of a $1.9 Billion Publicly Traded Financial Holding Company.
Client: Peoples Bancorp Inc.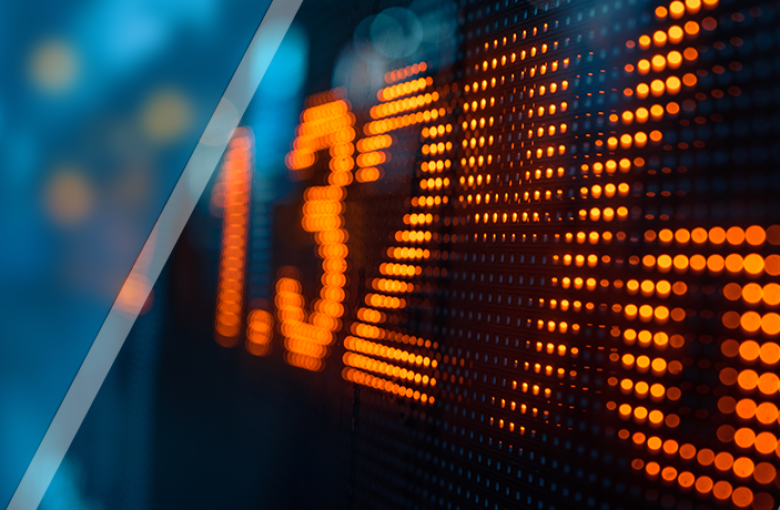 Peoples Bancorp Inc. has engaged us for a variety of significant projects involving M&A and regulatory matters over the last 12 months. We partnered with Peoples on its most significant acquisition to date with our team, the purchase of Premier Financial, a $1.9 billion dollar public company with financial operations in seven states. This was a complex deal requiring a deep and broad team to handle a three-step merger, shareholder approvals, various regulatory approvals, and multi-state filings. The team was heavily involved in negotiating proper allocations of risk, transaction documents, and leading diligence, working hard in a compressed timeframe to get to signing. Other projects completed with Peoples included advising on a variety of corporate governance matters and regulatory matters.
Counseled Leading ULT Freezer Company through Merger
Client: Stirling Ultracold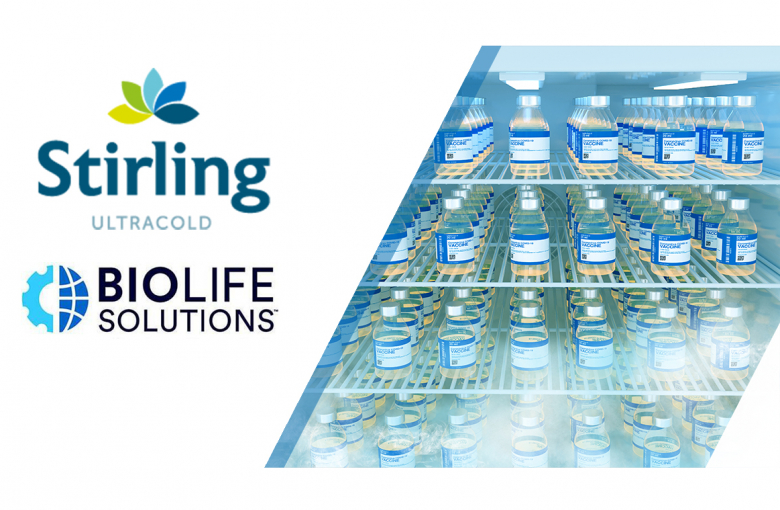 We counseled our client, Stirling Ultracold, an innovative developer and manufacturer of ultra-low temperature (ULT) freezers for life science and biopharma research, through its merger with BioLife Solutions, Inc., a developer focused on bioproduction devices used in cell and gene therapies. The all-stock mergers was in excess of $230 million.
Stirling's CEO saw the potential for increased demand for the company's freezers during the COVID-19 pandemic as the freezers were a direct competitor to dry ice used in storing the COVID-19 vaccine. Merging with BioLife enabled Stirling to execute an aggressive strategic plan marketing and selling its freezers. Dinsmore served as the company's general counsel since 2019, and our team of attorneys brought experience in mergers and acquisitions, labor, insurance, and life sciences, all of which was necessary to fully understand and address the company's specialized needs. We counseled our client through the merger while simultaneously defusing challenges. Our team's collective experience enabled Stirling's executives to address the company's short-term needs while also achieving its long-term goal.
"The entire team at Dinsmore was, by far, the best engagement I have had in the 15-plus strategic transactions I have done throughout my career," said previous Stirling Ultracold CEO Dusty Tenney, now COO and president at BioLife. "Their responsiveness, engagement, availability and deal leadership were extraordinary from LOI to closing."
Counseled Financial Services Holding Company through $290 Million Merger
Client: Peoples Bancorp Inc.
Our attorneys counseled Peoples Bancorp Inc., a diversified financial services holding company, in its acquisition of Premier Financial Bancorp, Inc. and its subsidiaries. The merger, valued at roughly $290 million, enabled Peoples to grow its reach and customer base in exiting market while expanding into such states as Maryland, Virginia and Washington D.C. Peoples regularly looks for ways to grow strategically through mergers and consolidation, and our attorneys counseled our client throughout the process, from due diligence, negotiations of the definitive agreement and preparation of the applications, registrations and filings to the SEC, Federal Reserve, and other state regulatory agencies. Because of the complexities of the public companies involved, and desire to announce the transaction in-line with earnings releases, our attorneys worked quickly and strategically, considering and planning for any possible challenges and scenarios that could arise during negotiations while simultaneously working to meet all local, stand, and federal standards.
Client acquires multi-state mobile imaging company
We represented a client in its acquisition of a multi-state mobile radiology company and several years later represented the same client in its sale to a national company.
Joint Venture Agreement
Represented a physical therapy and imaging center in a joint venture agreement with a sports training facility to put together an integrated training facility that combines sports training and physical therapy. The facility caters to the general public, as well as to high school, college and professional athletes. Agreement involved negotiation and drafting of documents to protect the interests of all parties.
Representation of Richwood Pharmaceuticals, Inc.
Representation from inception of Richwood Pharmaceuticals, Inc., through sale to British based plc. Flagship product is Adderall, an attention deficit disorder drug.

Representative Transactions:

1. Acquisition of Rexar Pharmacal, N.Y based manufacturer of products, including Obetrol, which after additional research and configuration became the Adderall® line of products approved by the FDA.

2. Acquisition of Manufacturing Chemists, Inc, Indianapolis based manufacturer of women's health product line. Assets included plant and facilities, product lines, and intellectual property.

3. Negotiation and implementation of multiple rounds of venture capital financing in support of development and marketing operations in the growth and development of Adderall prior to sale to Shire Group plc.

4. Negotiation and sale of Richwood Pharmaceuticals, Inc. to British based plc. Flagship product was Adderall® for attention deficit disorder.

Representation of U.S. Subsidiary of British Based plc
Representation of U. S. subsidiary of British based plc in selected transactions as follows:

1. Acquisition of Atlantic Pharmaceutical Services of Columbia, Maryland via stock purchase transaction. Handled all aspects of transaction inclusive of due diligence, real estate, bond financing modifications, intellectual property issues and other matters related to fully effecting transaction.

2. Sale of over the counter product line, inclusive of products Colace and peri-Colace, to Purdue Pharma L.P. Negotiated asset transaction and all aspects related thereto for sale of product line inclusive of distribution and other arrangements.

3. Reorganization of investment in Qualia Computing, Inc., a medical equipment company in Dayton, Ohio that produced breast imaging machines. Reorganization effected via recapitalization of Qualia. Participated in all aspects of negotiation and documentation of the transaction.
Strategic Acquisition of a Pump Manufacturer with Operations in China and the U.S.
A global marketplace has increased opportunities for businesses to expand their offerings, and taking advantage of these opportunities can be the deciding factor in a company's long-term success. Halma p.l.c (Halma), one of the world leaders in health and safety technologies, has consistently sought strategic acquisitions to strengthen their business, and they turned to Dinsmore to counsel them through their latest transaction. We represented Halma through the share purchase of Thinketron Precision Equipment Company Limited, which included its subsidiaries, the China-based Baoding Longer Precision Pump and the U.S.-based Langer Instruments Corporation. The company manufactures and markets peristaltic, syringe and gear pumps used in laboratory, medical and industrial settings. We served as primary deal counsel throughout the transaction, performing due diligence, drafting all related documentation and handling the closing. The transaction, which was valued at approximately $34 million, was heavily negotiated and featured challenges in complying with the myriad of Chinese regulations regarding share transfers and corporate governance. Additionally, we also managed a large team of local counsel, ensuring Halma's objectives were met at each step of the process. Upon completion, the transaction was Halma's first major acquisition in China, and significantly strengthened their offerings in health and safety technology.
Venture Capital Financing
Represented group venture funds in $15,000,000 "A" round preferred stock financing of North Carolina biotech firm.
Project Counsel for $150 million Mixed-Use Project
Client: Multi-Family Apartment Developer
We served as project counsel for a regional multi-family apartment developer in connection with the re-development of a $150 million mixed-use project containing approximately 330 residential units, a boutique hotel, approximately 200,000 sq. ft. of office space, and a 1,400 space public parking garage on the Scioto Peninsula in downtown Columbus. Over a two year period, our team negotiated the purchase, sale and development agreement, and various interrelated land use agreements necessary for facilitating the creation of a new "festival street;" assisted in forming a new community authority which utilized a tax-exempt bond issuance to finance the public improvements supporting the project; collaborated with the Columbus Franklin County Finance Authority to issue tax exempt bonds, utilizing a ground lease/capital lease structure, to receive sales tax exemption savings on the materials used in construction of the apartment buildings; formed a joint venture entity to utilize capital contributions of equity investors and to take advantage of the project's location in a qualified opportunity zone; and negotiated terms of an approximately $60 million construction loan. Further, our development team negotiated an option of right of first offer as to the public parking garage and laid the groundwork for phase II expansion in the event our client wishes to expand its development footprint.Throughout the project, our team collaborated with the city of Columbus, Columbus Downtown Development Corporation, Columbus-Franklin County Finance Authority, and counsel for two collaborative developers.
Representation of Sibling Charitable and Social Welfare Organizations for Professional Athletes
Client: Charitable Organizations
We successfully obtained 501(c)(3) and 501(c)(4) determinations for sibling nonprofit organizations founded by high-profile professional athletes dedicated to criminal justice reform, the improvement of police-community relations, and educational and economic advancement. Post-determination, we continue to represent the organizations as outside general counsel, primarily focusing on compliance and governance.
Represented Acquirer of Emerging RAS Business
Client: S Corporation
We represented a client in the acquisition of an emerging recycled asphalt shingle business, navigating environmental, regulatory, and labor concerns while successfully obtaining substantial post-closing protections and sell-back rights.
Represented an S Corporation Target in Securing Private Equity Investment
Client: S Corporation
We facilitated a tax-free reorganization of an S Corporation to create a holding company structure in which a private equity firm could invest and subsequently manage investments through the conversion of convertible debt, all while maintaining MBE/DBE status for the operating entities.
Represented Exiting Owner in Business Transition
Client: Business Owner
We represented a historic shareholder in a business succession transaction structured as part-redemption and part-cross-purchase involving a recently-converted S Corporation with a substantial AAA to produce a tax-favorable result and including a 10-year earn-out.
Represented Joint Venture Partner in Tax-Free Combination
Client: Joint Venture Partner
We consummated a tax-free unrelated business combination involving joint venture partners through a two-phase restructuring that consisted of a Type F reorganization followed by an intentionally defective Type B equity swap qualifying as a Type C reorganization.
Represented Medical Group to Rescind and Restructure Closed Transaction
Client: Medical Group
We aided a medical group with a contentious succession transaction that involved the rescission of a tax-disadvantageous closed transaction and a subsequent structuring including a tax-advantageous nonqualified deferred compensation arrangement designed to minimize FICA taxes over the course of the plans by accelerating taxes for inclusion in only the separation year.
Represented Nonprofit in Cross-border Affiliation
Client: Nonprofit
We represented a 501(c)(3) public charity structuring an affiliation relationship with an unrelated 501(c)(3) public charity and a Thai foundation to secure and fund volunteers to combat human trafficking in Thailand and Myanmar.
Represented Nonprofit in Exemption Protection
Client: Nonprofit
We developed a plan of restricting for a 501(c)(3) private operating foundation engaged in social enterprise in order to minimize UBIT and protect its tax-exempt status through the development of an affiliated 501(c)(3) public charity and for-profit sibling organizations.
Represented Nonprofit in Sale to For-profit
Client: Nonprofit
We represented a 501(c)(3) public charity in an asset sale to a for-profit as a result of a frustration of purpose, in which we navigated fiduciary duties, excise tax concerns, and regulatory approval from the Charitable Law Section of the attorney general.
Represented Public Charity in Conversion to Private Foundation
Client: Public Charity
We successfully secured conversion to private foundation for a 501(c)(3) public charity following a potential tipping problem resulting from investment income after an unusual grant. The conversion provided for pre-approval of scholarship procedures and abatement of excise taxes that would have otherwise resulted from taxable expenditures.
Guided Seller through Multi-Million Dollar Real Estate Deal
Client: A seller
We represented the seller during the multi-million dollar sale of commercial real estate during the COVID-19 pandemic.
Provided Ongoing Counsel for Ohio Company
Client: A grip and lighting company
We represented an Ohio company in the acquisition, construction, and establishment of a central Ohio premier full-service grip and lighting studio and remote services. We also represented our client in connection with the successful resolution of a trademark dispute.
Bankruptcy Emergence, Corporate Restructuring and Financing
Represented Chapter 11 debtor in submission of reorganization plan and receipt of $75,000,000 emergence financing.
Commercial Loan Refinancing
Represented the borrower in a $15,000,000 commercial loan refinancing transaction.
Internal Reorganization
Represented a U.S. company with complex U.S., Canadian and Swiss corporate structure in reorganizing as necessary to preserve U.S. tax benefits from pre-Chapter 11 losses.
Represented Client through Studio Formation, Trademark Dispute
Client: An Ohio Company
We represented an Ohio company in the acquisition, construction, and establishment of a central Ohio premier full-service grip and lighting studio and remote services. We also represented our client in connection with successful resolution of trademark dispute.
Negotiated Member Interest Purchase Agreement and Metal Supply Agreement Involving Multiple Clients
Client: Tri-Arrows Aluminum; Tri-Arrows Aluminum Holding; UACJ Corporation
We represented our clients through the complex negotiations of a binding membership interest purchase agreement, metal supply agreement, and associated agreements involving intellectual property rights. Our clients, UACJ Corporation and its U.S. subsidiary, Tri-Arrows Aluminum Holding Inc., opted to sell their interest in Constellium-UACJ ABS LLC, a Bowling Green, Kentucky joint venture engaged in finishing automotive body sheet, which it previously held with their joint venture partner, Constellium N.V. and Constellium U.S. Holdings I, LLC. Our team assisted with the negotiations resulting in the termination of the membership agreement, working with owners and representatives in Tokyo, Paris, New York, and Louisville. As part of the deal, we also assisted with the negotiations of a metal supply agreement ensuring that Tri-Arrows Aluminum, also our client, would remain a supplier of cold coil to the Constellium Bowling Green plant for up to five years.
Specific Sale of Majority Equity Position
When Hometown Urgent Care had an opportunity to sell a majority equity position to Ridgemont Capital, a top private equity firm, it turned to Dinsmore to advise on the transaction. We worked with the Ridgemont's counsel to structure the transaction and negotiate the terms. Hometown and Ridgemont completed the sale in late May 2012. Hometown is one of the Midwest's largest walk-in urgent care groups, with 25 locations spread across Ohio, Michigan and Kentucky at the time of the sale.
Acquisition of Physician Practices by a Regional Health Care System
Stacey has experience representing buyers and sellers in these types of transactions. Most recently Dinsmore represented a regional health system acquiring two specialty physician practices. We advised the client through all aspects of the transaction, including drafting and negotiating the asset purchase agreement, various management agreements, clinical services agreements, physician employment agreements, and affiliated real estate transactions.
Finance/Restructuring
Assisted and advised client in connection with its negotiation and purchase of first mortgage loan for its corporate headquarters from its existing lender and the refinancing of this debt. As a result of this transaction, the client was able to reduce the real estate mortgage on its corporate headquarters by almost 50%.