Corporate & Transactional
Experience
Bankruptcy Emergence, Corporate Restructuring and Financing
Represented Chapter 11 debtor in submission of reorganization plan and receipt of $75,000,000 emergence financing.
Commercial Loan Refinancing
Represented the borrower in a $15,000,000 commercial loan refinancing transaction.
Internal Reorganization
Represented a U.S. company with complex U.S., Canadian and Swiss corporate structure in reorganizing as necessary to preserve U.S. tax benefits from pre-Chapter 11 losses.
Negotiated Member Interest Purchase Agreement and Metal Supply Agreement Involving Multiple Clients
Client: Tri-Arrows Aluminum; Tri-Arrows Aluminum Holding; UACJ Corporation
We represented our clients through the complex negotiations of a binding membership interest purchase agreement, metal supply agreement, and associated agreements involving intellectual property rights. Our clients, UACJ Corporation and its U.S. subsidiary, Tri-Arrows Aluminum Holding Inc., opted to sell their interest in Constellium-UACJ ABS LLC, a Bowling Green, Kentucky joint venture engaged in finishing automotive body sheet, which it previously held with their joint venture partner, Constellium N.V. and Constellium U.S. Holdings I, LLC. Our team assisted with the negotiations resulting in the termination of the membership agreement, working with owners and representatives in Tokyo, Paris, New York, and Louisville. As part of the deal, we also assisted with the negotiations of a metal supply agreement ensuring that Tri-Arrows Aluminum, also our client, would remain a supplier of cold coil to the Constellium Bowling Green plant for up to five years.
Sale of Majority Equity Position
When Hometown Urgent Care had an opportunity to sell a majority equity position to Ridgemont Capital, a top private equity firm, it turned to Dinsmore to advise on the transaction. We worked with the Ridgemont's counsel to structure the transaction and negotiate the terms. Hometown and Ridgemont completed the sale in late May 2012. Hometown is one of the Midwest's largest walk-in urgent care groups, with 25 locations spread across Ohio, Michigan and Kentucky at the time of the sale.
Acquisition of a Physician Practice by a Regional Health Care System
Dinsmore represented a specialty physician practice throughout their acquisition by a large regional healthcare system. We advised the client through all aspects of the transaction, including negotiating the asset purchase agreement, various management agreements, clinical services agreements and physician employment agreements. The firm also advised the client on the wind-down of their former practice entity.
Finance/Restructuring
Assisted and advised client in connection with its negotiation and purchase of first mortgage loan for its corporate headquarters from its existing lender and the refinancing of this debt. As a result of this transaction, the client was able to reduce the real estate mortgage on its corporate headquarters by almost 50%.
Crossboarder Mexican Equity Joint Ventures
Among numerous Mexican joint ventures, we represented our client, an automotive company, in a complex equity joint venture in Mexico, including land acquisition, construction, labor, manufacturing and other agreements. Decades of experience shortened the transaction timeline and reduced costs.
Foreign Corrupt Practices Act, Anti-Bribery and Anti-Money Laundering Compliance
We routinely assist public companies, their subsidiaries and private companies in creating effective compliance programs. We recently concluded, on an efficient basis, providing contract provisions, re-drafting international sales and distribution contracts, creating and suggesting training power points and software modules, drafting third-party and employee periodic compliance questionnaires and certificates, advising on internal audit functions and related procedures and revamping client compliance policies. We were proud to add significant value to the client's compliance and prevention efforts.
Fortune 50 Joint Venture
Our firm represented The Procter & Gamble Company in a research consortium and joint venture with the University of Cincinnati, utilizing a unique combination of tax, non-profit and corporate attorneys to complete a complex transaction.
Permanent Establishment, Transfer Pricing, International Tax, Tax Treaty Analysis and Personal International Income Tax
Our firm represented several large private European companies seeking US subsidiaries/entities with respect to Permanent Establishment, Transfer Pricing, International Tax, Tax Treaty Analysis and Personal International Income Tax issues. We provided speedy and efficient resolution stemming from years of experience related to similar issues and projects.
Public Company Joint Venture
We represented our client, a NYSE manufacturing company, in complex equity joint ventures negotiated in Mexico, Indonesia, Australia and New Zealand. Decades of joint venture experience shortened the transaction timeline and reduced costs.
Venture Capital Transaction
We represented the owner of cutting-edge combuster technology in the creation of a new company with client intellectual property and patents combined with private equity contribution. We leveraged our unique venture capital and intellectual property experience to streamline the transaction.
China Representative Office and Entity and Operational / Compliance Issues
Represented several large private companies with respect to sales, Representative Office and subsidiary issues in the Peoples Republic of China. Identifying key legal issues then teaming with great local counsel led to quick resolution.
Construction and Services
Our firm represented several large private companies with respect to Construction and Construction Services Agreement for a Mexican plant construction. We teamed with top local counsel to achieve sound US terms valid under Mexican law.
Export Control/OFAC
Our firm represented US subsidiaries and European parent companies with respect to OFAC, Office of Foreign Assets Control, Export Control, Commerce Department, Regulations on ability to sell products through European parents with end users in Iran and Syria and other embargoed countries. Practical analysis and solutions permitted sales of same goods.
Client Settlement
Principal representative of a major investment bank and Fortune 20 company in an industry-wide group that obtained precedent-setting relief from the SEC that effectively permitted settlement of significant litigation with the SEC and state attorneys general affecting more than $60 billion in securities, Auction Rate Securities -- Global Exemptive Relief.
Securities Counsel
Devised successful defense strategy for Fortune 100 client in the energy services business in a widely reported SEC investigation. Managed client team in responding from discovery through a substantial internal investigation and multiple Wells submissions.
Providing Dependable Support and "Real" Value
Client: LBP Manufacturing LLC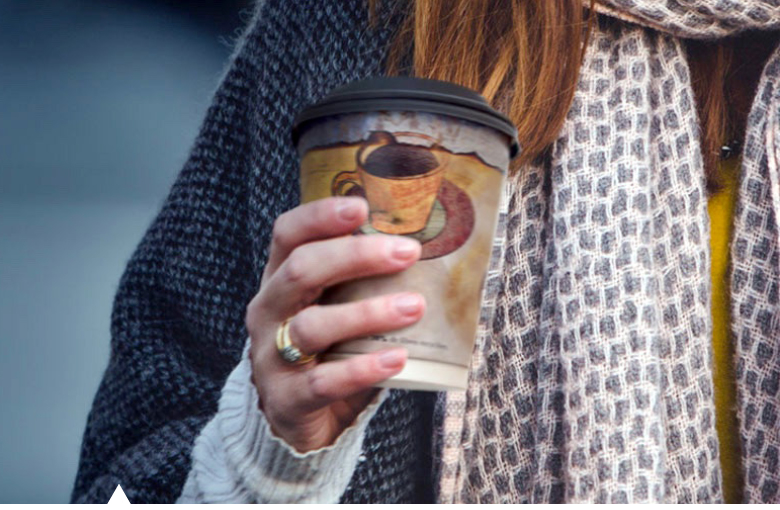 When Clinton Hallman, Jr. joined LBP Manufacturing LLC as their chief counsel in 2015, he made sure to retain his contacts with Dinsmore. Dinsmore provided outside counsel to other companies of which Clinton was a part, and he knew he could depend on our attorneys to provide similar support to LBP.
"I knew Dinsmore offered quality legal services and offered a real value," Hallman said. "I always felt like I got exactly what I needed and never anything that I didn't ask for."
---
LBP specializes in food service packaging, creating products used at all levels of meal preparation and service. Dinsmore supports the company by partnering with Hallman during negotiations and dispute resolutions over commercial contracts, crafting patent and licensing agreements, and counseling on licensing and intellectual property.
Smart Answers to Complicated Questions
Client: Bluegrass Cellular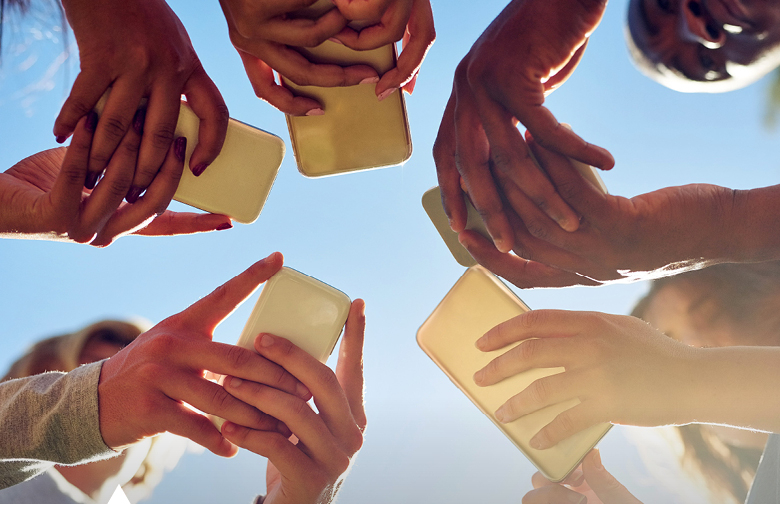 Running a telecommunications company responsible for everything from tablets to cell towers means Bluegrass Cellular President and CEO Ron Smith often needs correct answers to complicated questions. And for 20 years, Dinsmore has been answering Smith's questions on topics ranging from labor and employment to government regulations to OSHA.
"Certainly over the years we've had top-notch services from Dinsmore and have really enjoyed the relationship," Smith said. "I don't know how we could do our business without them."
Bluegrass' services include mobile devices and accessories, talk and text plans, data plans, mobile apps, wireless Internet, and mobile Internet. Staying in business means keeping up with ever-changing government standards that affect everything from human resource issues to cell tower placement and function.
Smith said Dinsmore helps navigate these and other issues by explaining all sides of the matter and then detailing the logic of their counsel. Dinsmore's attorneys never provide Smith an answer without an adequate explanation.
"It's more about our education and our being able to make a good business decision," Smith said.
Smith also appreciates that Dinsmore has multiple attorneys working to ensure the success of his business.
"You develop a really good comfort that you're not dealing with just one individual, but you're dealing with a firm that's pretty deep," Smith said.
Winning with Teamwork
Client: Cincinnati Reds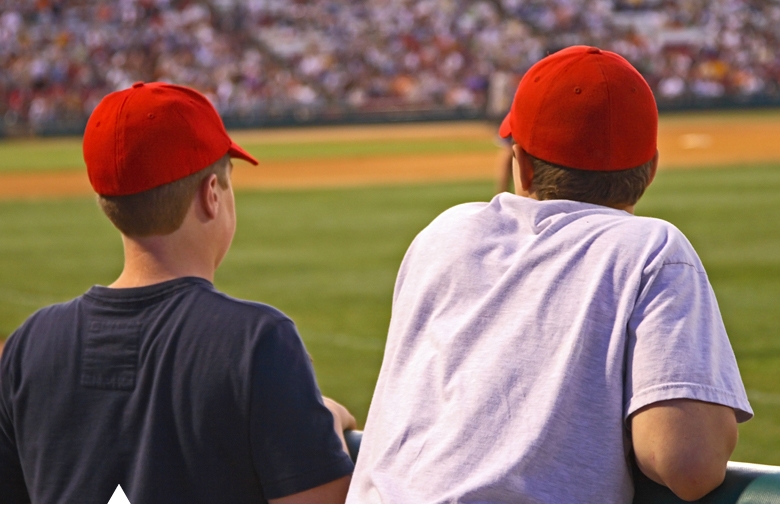 Winning takes a team effort, and no relationship symbolizes this more than the one between Dinsmore and the Cincinnati Reds. From counseling Bob Castellini through the purchase of a controlling interest in the team in 2006 through negotiating sponsorships to protecting their intellectual property, including the famous handle-bar mustache of Mr. Redlegs, Dinsmore has become a go-to player for the Reds.
"We know we can depend on Dinsmore," said Jim Marx, General Counsel of the Reds. "They have been by our side for more than a decade now, and we know we're getting great value and great solutions when we come to them."
With Dinsmore's Cincinnati office sitting just a couple of blocks from where the Reds take the field, Marx knows the Reds can count on Dinsmore for any number of issues. Dinsmore's attorneys have handled everything from negotiating facility leases for spring training to addressing workers' compensation claims to counseling the franchise on community events, ranging from concerts held at Great American Ballpark to the annual Redsfest fan appreciation convention. Dinsmore's close working relationship with the Reds enables our attorneys to identify problems before they arise, helping the franchise to focus their efforts on the field.
Stepping to the Plate for "America's Game"
Client: USA Baseball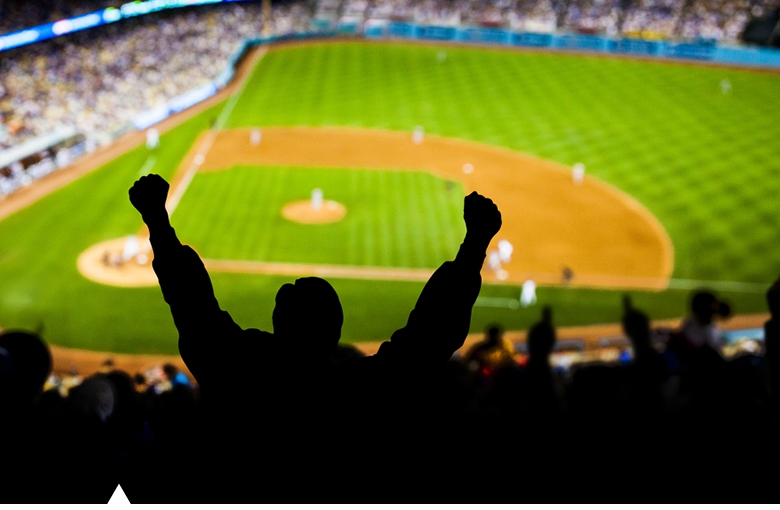 Baseball is about as "American" as you can get, and USA Baseball has been the national governing body for amateur baseball since 1978, including representing the United States as a member of the U.S. Olympic Committee and internationally as a member of the World Baseball Softball Confederation.
"Our first interaction with Dinsmore was in the area of IP and trademark protection, but as our organization and needs have changed, our counsel has not," said Paul Seiler, Executive Director/CEO of USA Baseball.

"That's due to the fact Dinsmore is a full service team that provides for all of our legal needs, from contract work to real estate guidance to sponsor relations. This allows USA Baseball to be connected across all of our business units with a common and knowledgeable firm that understands who we are, in all facets of our operations," he added.

Dinsmore serves as USA Baseball's outside general counsel and handles all legal issues for the organization, including intellectual property, data protection, corporate, litigation, employment and finance. Among recent work, Dinsmore provided legal support to USA Baseball's efforts to develop and implement a performance standard for non-wood bats used in youth baseball. This work began several years ago and, ultimately, reached a variety of legal areas including intellectual property, corporate, licensing, insurance and agreement work. The performance standard was announced on August 7, 2015, and on January 1, 2018, USA Baseball's National Member Organizations will require non-wood youth bats meet the performance standard, which will be indicated by the USA Baseball trademark on bats that have passed performance testing.
"One of our former board members had a saying, 'You do business with your friends.' And while perhaps not always literal or possible in business, in this case it is," Seiler said. "Our decision to have Dinsmore represent USA Baseball is based on the relationship we have, as well as for the quality counsel provided on a daily basis."
---
As the national governing body of amateur baseball, USA Baseball engages with nearly every major national amateur baseball organization in America, which equates to millions of amateur players in ballparks and playgrounds across the country. The organization also promotes and develops the game on a grassroots level nationally and internationally. Dinsmore attorneys have assisted the organization with finance and real estate work related to further development of USA Baseball's National Training Complex in Cary, North Carolina.
"The great thing about our relationship with Dinsmore is that we know our best interests are always being looked out for. We never feel like we are just a client. For that matter, I don't think we even use that word (client) when referencing our partnership," Seiler said. "Dinsmore is an impactful brand in the legal world, yet it would be hard to argue that we have a more personal relationship with anyone we do business with."
Providing Freedom to Focus on Business
Client: HealthScape Advisors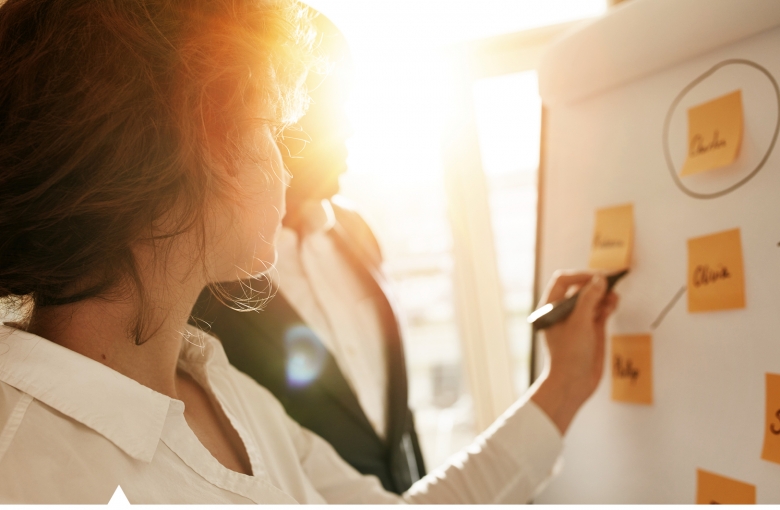 Hiring Dinsmore means the partners of HealthScape Advisors could focus on their business instead of worrying about whether the legal needs of their company were being handled properly. HealthScape is a health care consulting firm that has to stay up to speed with constant changes in health care and intellectual property laws. They've continued working with Dinsmore since 2014 because we understand these changes and what they mean for HealthScape's business. We also assisted HealthScape when they decided to split part of their business off into a new company, Pareto Intelligence, which handles analytics and technology services.

"They truly understand our business and what we're trying to accomplish," said Managing Partner John Steele.
"One Source" for Shared Success
Client: Castellini Group of Companies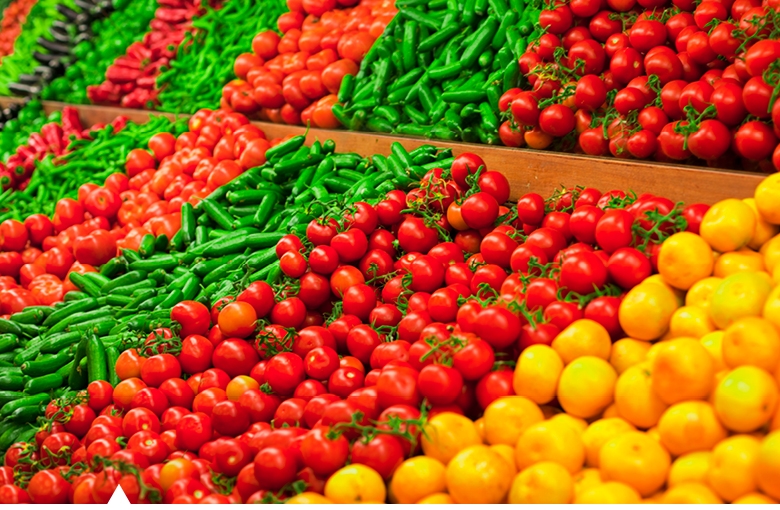 Growing, nurturing and providing fresh produce is not without challenges, from accounting for the weather to managing transportation to ensuring quality and safety. However, when those challenges cross over into the legal realm, Castellini Group of Companies knows they have a trusted partner in Dinsmore.
"Coordination is very important in our business because we have so many different facets that need to come together for success," said Bill Schuler, President and CEO of Castellini. "Dinsmore understands that, and they work with us in a number of areas to make sure our business continues to thrive."
Having started as a small fruits and vegetables supplier more than 100 years ago, Castellini has grown to become one of the largest produce suppliers in the country. Through it all, Schuler says Dinsmore has been by their side, advising on everything from real estate transactions and complex financings to corporate structure and supply chain matters to labor and employment issues. Drawing on a wealth of institutional knowledge, Dinsmore attorneys have provided the targeted counsel and insight Castellini has needed to continue to grow and evolve over the years.
Castellini's success has been fueled by their motto of "One Source," as they have become a one-stop-shop for their customers' complete produce needs. Similarly, Dinsmore has become Castellini's one source legal adviser and collectively we've been able to share success.
Outside General Counsel to a Growing Brand
Client: MadTree Brewing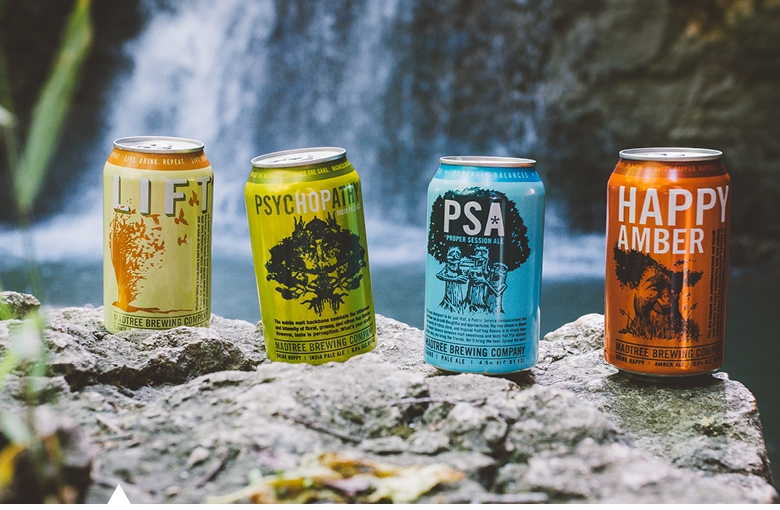 When Kenny McNutt, Brady Duncan and Jeff Hunt had a dream to open their own craft brewery, they sought legal guidance from Dinsmore. By the time Cincinnati's MadTree Brewing opened in 2013, our attorneys had already played a significant role in its development – from helping to raise the original capital to structuring and executing loan financing.
"Dinsmore gives peace of mind and guides us through murky waters," said McNutt. "They're reputable, and I always know I get the best answer for the information available at the time."

Today, Dinsmore serves as MadTree's outside general counsel, advising on contracts, real estate, trademark, employment matters, securities and other legal needs as they arise.
"They have every facet we need, and they're super easy to work with," added McNutt. "I recommend them whenever anyone asks. They're trustworthy, really, really good and well worth the peace of mind."
---
MadTree was the first modern craft brewery to can its beer in Ohio, and, within four short years, the brewery had grown so significantly they opened an $18 million facility to accommodate larger crowds and increased demand for production. Dinsmore attorneys were with them every step of the way.
A Long History as Trusted Counsel
Client: The Procter & Gamble Company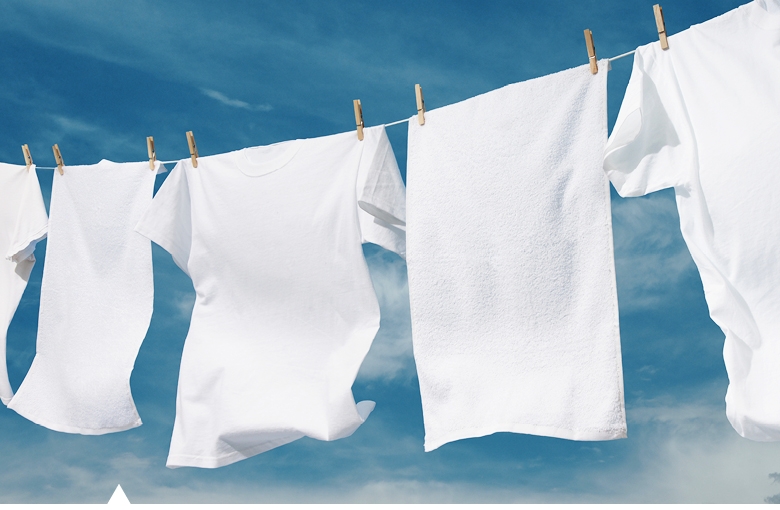 As one of the world's largest and most trusted companies, Procter & Gamble has no shortage of legal needs. Whether seeking counsel on corporate strategy, navigating real estate transactions or protecting their shareholders' assets, P&G relies on its legal counsel to keep its business running efficiently. That's why, for nearly 100 years, the consumer products giant has turned to Dinsmore.
"Dinsmore knows our business and understands our culture," said Debbie Majoras, Chief Legal Officer for P&G. "They remain a trusted ally for us because they are committed to our goals, our company's success and meeting our legal needs. They bring tremendous value and we enjoy working with them."
Dinsmore works closely with P&G's in-house lawyers to provide an array of services, from advising on all manners of contracts and agreements to corporate and securities counseling to handling real estate matters throughout the country. Dinsmore has also represented P&G in a variety of litigation matters over many years, including handling sophisticated product liability, class action, intellectual property and other complex commercial matters.
"Dinsmore is efficient and responsive, and we can count on great partnership and top quality work when we come to them," said Majoras. "We truly value the special relationship we have built with them."
Represented Multiple Craft Breweries, Distilleries and Wholesalers
We have represented a host of craft breweries, distilleries, wholesalers, and distributors through the negotiation of distribution agreements for territories within Alaska, California, Colorado, Illinois, Louisiana, Massachusetts, Ohio, Pennsylvania, South Carolina, Texas, and Washington. In addition to ensuring compliance with state-specific distribution laws, our work included negotiating key terms including minimum sales volumes, mandatory marketing spends, and termination provisions favorable to the supplier-side or distributor-side, depending on the applicable client.
Dinsmore Meets All Legal Needs for Significant Craft Brewer's Business
Client: Rivertown Brewing Company
Since 2012, Rivertown has relied exclusively on Dinsmore's counsel to ensure their craft beer taps flow for years to come. Running a growing brewing company means constantly dealing with new questions about whether a beer name is available to disputes over what name a beer company may use in commerce. Dinsmore provides all legal counsel supporting Rivertown Brewing Company's manufacture, distribution, and in-house sales, including distribution contract negotiations, manufacturing equipment contracts, local political lobbying, review of services contracts, employment advice, trademark and intellectual property work, litigation concerning distribution contracts, intellectual property litigation, and general corporate matters.
Assisted with the Renegotiation and Renewal of IT and Business Process Services Contracts
Client: P&G
We supported our client, The Procter & Gamble Company, in the renegotiation and renewal of a vast information technology and business process services relationship with one of its major service providers. The transaction contemplates P&G's consumption of a wide range of IT and business process services including cloud-based Infrastructure as a Service (IaaS) and Platform as a Service (PaaS) offerings, application development and maintenance services, and a variety of project-based engagements. Along with negotiating and drafting contracts, our support involved deal management responsibilities requiring a high degree of organization, attention to detail, and persistence. We leveraged our institutional knowledge to obtain feedback from various technical and finance subject matter experts and implemented that feedback via contractual documentation. We closely tracked the statuses of hundreds of issues, action items, and contract documents and maintained rigid version control. And we assisted key P&G stakeholders with the multitude of inter-related terms and conditions across various contract documents. By striking a good balance between maintaining an aggressive work flow and identifying major pitfalls we helped our client close the deal at the most opportune moment while protecting against critical business risks.
Represented a Bank Holding Company in an Acquisition
Client: United Bancshares, Inc. (Buyer)
We counseled our client (United Bancshares, Inc.) through its merger with another bank (Benchmark Bancorp Inc.). The merger allowed our client to expand their presence in the Columbus, Ohio market. Our role included negotiating terms, drafting documents, preparing regulatory applications, preparing securities disclosures and closing the transaction.