Intellectual Property
Experience
Intellectual Property Strategy
Identifies and advises clients with respect to the risks and rewards of IP ownership, prosecution, and protection strategies.
Intellectual Property Experience
Monika has assisted clients in obtaining over 150 patents, 400 trademarks, and 50 copyright registrations. She has also successfully negotiated a multimillion dollar license agreement for a client and has successfully resolved multiple court rulings or settlements in patent disputes.
Counseled Leading ULT Freezer Company through Merger
Client: Stirling Ultracold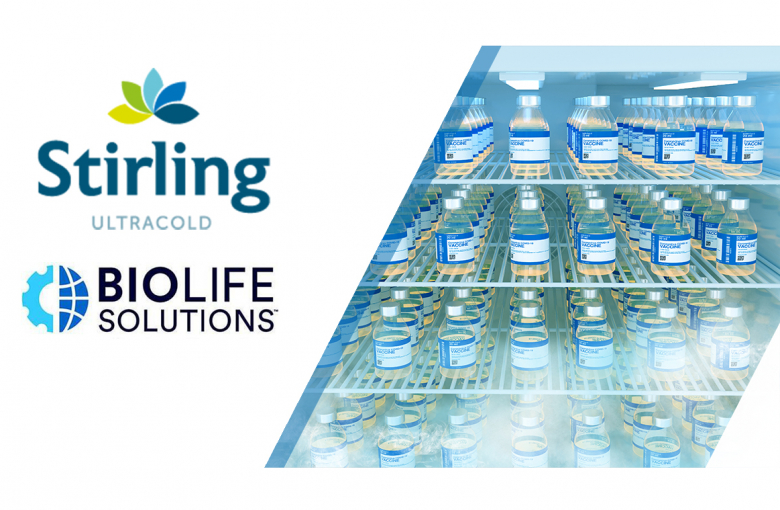 We counseled our client, Stirling Ultracold, an innovative developer and manufacturer of ultra-low temperature (ULT) freezers for life science and biopharma research, through its merger with BioLife Solutions, Inc., a developer focused on bioproduction devices used in cell and gene therapies. The all-stock mergers was in excess of $230 million.
Stirling's CEO saw the potential for increased demand for the company's freezers during the COVID-19 pandemic as the freezers were a direct competitor to dry ice used in storing the COVID-19 vaccine. Merging with BioLife enabled Stirling to execute an aggressive strategic plan marketing and selling its freezers. Dinsmore served as the company's general counsel since 2019, and our team of attorneys brought experience in mergers and acquisitions, labor, insurance, and life sciences, all of which was necessary to fully understand and address the company's specialized needs. We counseled our client through the merger while simultaneously defusing challenges. Our team's collective experience enabled Stirling's executives to address the company's short-term needs while also achieving its long-term goal.
"The entire team at Dinsmore was, by far, the best engagement I have had in the 15-plus strategic transactions I have done throughout my career," said previous Stirling Ultracold CEO Dusty Tenney, now COO and president at BioLife. "Their responsiveness, engagement, availability and deal leadership were extraordinary from LOI to closing."
Patent Preparation and Prosecution
Our firm works with a large company in the medical device industry in the preparation and prosecution of patent applications related to numerous technologies in its IP portfolio.
Real Life Background = Real World Legal Advice
Client: Split Rock Jumping Tour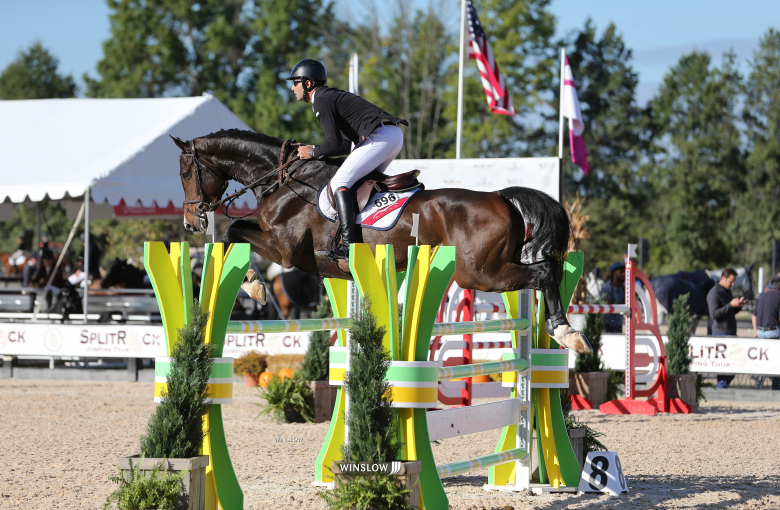 Derek Braun needs more than a corporate attorney when conducting business for his Split Rock Show Jumping Tour company based Lexington, Ky. He needs an attorney with in-depth knowledge and experience working in the equine industry. Dinsmore attorney Laura Holoubek and her team have been meeting those needs for more than a decade. Laura advises national and international clients on all types of equine matters, chaired the University of Kentucky College of Law's Annual National Equine Law Conference for six years, and established the Equine Law program at the university as an adjunct professor, the first of its kind in the nation.
"Her equine law experience is invaluable for me," Derek said. "Like in any other industry, you need someone who knows the (business's) ins and outs."

"Laura is unique as she also is a competitor so she brings her horse background along with business and legal expertise to the discussion."
When Derek purchased a farm and established the Split Rock Jumping Tour, Laura and her team began providing counsel on his business, real estate, intellectual property and equine-specific needs. Over time, the tour has steadily grown from one to 11 events in six states annually, and it is revered by top equestrian competitors, owners, and sponsors. Laura and her Dinsmore team continue to advise Derek on matters including USEF and FEI horse show date applications; vendor, judge, and steward agreements; live-streaming agreements; software application development agreements; sponsorship and management agreements, liability, employment matters; and general advice involving the tour's conduct and operation. This counsel ensures Derek can both grow his business and pursue his passion.
---
Photo credit: Winslow Photography
Represented Client through Studio Formation, Trademark Dispute
Client: An Ohio Company
We represented an Ohio company in the acquisition, construction, and establishment of a central Ohio premier full-service grip and lighting studio and remote services. We also represented our client in connection with successful resolution of trademark dispute.
Providing Freedom to Focus on Business
Client: HealthScape Advisors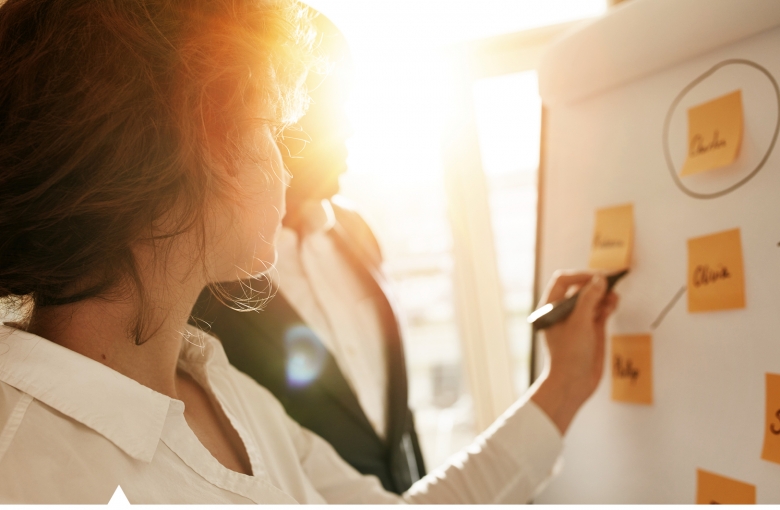 Hiring Dinsmore means the partners of HealthScape Advisors could focus on their business instead of worrying about whether the legal needs of their company were being handled properly. HealthScape is a health care consulting firm that has to stay up to speed with constant changes in health care and intellectual property laws. They've continued working with Dinsmore since 2014 because we understand these changes and what they mean for HealthScape's business. We also assisted HealthScape when they decided to split part of their business off into a new company, Pareto Intelligence, which handles analytics and technology services.

"They truly understand our business and what we're trying to accomplish," said Managing Partner John Steele.
A Long History as Trusted Counsel
Client: The Procter & Gamble Company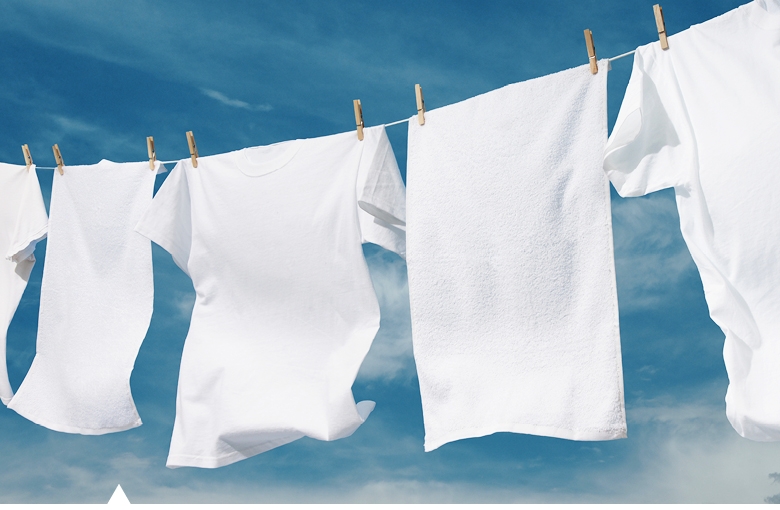 As one of the world's largest and most trusted companies, Procter & Gamble has no shortage of legal needs. Whether seeking counsel on corporate strategy, navigating real estate transactions or protecting their shareholders' assets, P&G relies on its legal counsel to keep its business running efficiently. That's why, for nearly 100 years, the consumer products giant has turned to Dinsmore.
"Dinsmore knows our business and understands our culture," said Debbie Majoras, Chief Legal Officer for P&G. "They remain a trusted ally for us because they are committed to our goals, our company's success and meeting our legal needs. They bring tremendous value, and we enjoy working with them."
Dinsmore works closely with P&G's in-house lawyers to provide an array of services, from advising on all manners of contracts and agreements to corporate and securities counseling to handling real estate matters throughout the country. Dinsmore has also represented P&G in a variety of litigation matters over many years, including handling sophisticated product liability, class action, intellectual property and other complex commercial matters.
"Dinsmore is efficient and responsive, and we can count on great partnership and top quality work when we come to them," said Majoras. "We truly value the special relationship we have built with them."
Advised our Client Regarding Possible ITAR Violation
Client: a chemical company
We identified a potential ITAR violation for a small specialty chemical company based on failure to register as an ITAR manufacturer. We advised our client regarding ITAR registration and voluntary self-disclosure.
Counseled our Client on Export Control Concerning Multiple Research Projects
We provided advice on export control classifications for over 100 research projects for a large company in the automotive industry. We provided guidance on export control provisions in licensing and technology transfer agreements.
IP Counsel to International Furniture Manufacturer
We help our client, a furniture designer and manufacturer, obtain design patents and trademark registrations for its extensive product line. We also litigate when their design patents or marks are infringed upon.
IP Counsel to International Greenhouse Business
Our client, a large, international greenhouse grower, has design and utility patents and hundreds of trademarks. Until recently, there was no strategy for their IP. Mr. Schneider developed and is implementing an ongoing strategy to manage the trademarks and patents on an international basis. He also assists with seed licensing for unique and high value crops. We also enforce the client's mark in court.
Patent Law – Alleged Infringement
John Luken served as lead appellate counsel to the appellees in a patent dispute concerning alleged infringement of two patents of directed beverage can ends and the methods of joining them to can bodies. Mr. Luken briefed and argued the case in the Federal Circuit, obtaining affirmance of a favorable ruling from the trial court.
Ohio Willow Wood v. Alps South
John Luken served as lead appellate counsel for The Ohio Willow Wood Company (OWW), a manufacturer of prosthetic products, which came to Dinsmore after it had lost an infringement trial against a competitor, been enjoined from selling new products, held in contempt of the injunction, and ordered to pay nearly $20 million in damages to its chief competitor.

On behalf of OWW, Mr. Luken and the Dinsmore appellate team successfully obtained a stay of the contempt order from the Federal Circuit, which allowed OWW to begin selling its products again. After briefing and argument, the Federal Circuit reversed the lower court's judgment and dismissed the complaint for lack of standing, thereby overturning the judgment against OWW. Mr. Luken also successfully opposed a petition for rehearing and rehearing en banc.
Trademark Rights
Successfully defended trademark rights of clients' internationally known celebrity name via a UDRP complaint with WIPO to compel transfer of infringing domain name to client.
Digital Millennium Copyright Act Enforcement
Successfully enforced Digital Millennium Copyright Act takedown through federal litigation to protect client's copyrighted content on YouTube.
Provide Counsel and Patent Prosecution
We provide counsel and patent prosecution in both injection molding and extrusion technology to a plastics manufacturer. This includes formed plastic and/or the process for creating components for plasticized material or composites
Provide Counsel and Patent Prosecution to Medical Device Manufacturer
We have been providing patent work for medical implant technology/devices, including hip, knee, shoulder, elbow and spine. The technologies mix different materials, which minimize the debris or fragmentation, last longer than previous devices and are more require a less traumatic surgery to surrounding bone and tissue.
Provide counsel and patent prosecution to alternative pallet design
We represent the manufacturer of alternative, lightweight pallets made from corrugated cardboard, which is sprayed with heavy duty environmental material. The coating makes the corrugated cardboard as strong as wood without the added weight.
Provide counsel and patent prosecution to product manufacturers
We provide patent and patent prosecution work for the following:
A weapons manufacturer
The manufacturer of seat latch mechanisms
The manufacturer for industrial egg equipment

Clearance and privacy work for Kentucky basketball documentary
University of Kentucky basketball is a cherished landmark of the college sports landscape, known throughout the country as an elite program steeped in tradition. When a group of fans sought to make a documentary that captures the phenomenon of Kentucky basketball, as well as the dedication and passion of the fans, they turned to Dinsmore for counsel.
We worked with the filmmakers of "The Sixth Man" to advise on a number of intellectual property issues, including copyright infringement concerns relating to logos and likenesses shown in the documentary. We also advised the client on rights of publicity and fair use matters, as well as privacy issues, relating to interviews and footage used in the documentary.
With the help of Dinsmore, our client was able to clear any potential hurdles related to intellectual property, paving the way for a successful documentary.
Distribution and Channel Partnering Agreements
Our firm prepared distribution and channel partner agreements for Standard Register Company's Digital Pen and Paper System. In addition, we drafted end-user license agreements (EULA) for the Digital Pen and Paper System. Utilizing a combination of strength from our corporate department and intellectual property practice group allowed for quick understanding of the technology and the unique issues that it presented.
IP Licensing/Agreement Experience
Our attorneys have drafted a wide variety of agreements for clients to help them protect their intellectual property. Since 2011, we have drafted more than 575 total agreements, which can be broken down as follows:

Development Agreements (70)
Independent Contractor Agreements (15)
Talent Agreements (15)
Presenter Agreements and Content Provider Agreements (10)
Joint Ownership Agreements (10)
Production Agreements (10)
Employee Invention Policy and Agreements (5)
Joint Development Agreements (5)

Litigation-related/Dispute Agreements (55)
Pre-Litigation Settlement Agreements (15)
Trademark Trial & Appeal Board Settlements (15)
Co-Existence Agreements (10)
Litigation Settlement Agreements – Patent Disputes (5)
Litigation Settlement Agreements – Trademark Disputes (5)
Joint Defense Agreements (5)

License Agreements (155)
Software License Agreements (35)
Patent License Agreements (35)
Trademark License Agreements (20)
End User License Agreements (15)
Subscription Agreements (10)
Software as a Service (SaaS Agreements (10)
Channel Partner Agreements (10)
Pilot Agreements (10)
Copyright License Agreements (5)
OEM License Agreements (5)

IT-related Agreements (170)
Terms of Use and Privacy Policy (35)
Healthcare-related IT Agreements (30)
Software IT Agreements (25)
Hardware IT Agreements (25)
Master Client/Service Agreements (25)
Support and Maintenance IT Agreements (15)
Reseller Agreements (15)

Research Agreements (55)
Advanced Research Agreements (25)
Materials Transfer (20)
Cooperative Research and Development Agreements (10)

Misc. Agreements (55)
Non-Disclosure Agreements (25)
Participant Agreements (10)
Exclusive Sales Representation Agreements (5)
Termination Agreements (5)
Domain Purchase Agreements (5)
Domain Escrow Agreements (5)






NPE Experience
We have defended clients in challenges to their patents from a wide variety of NPEs. Several representative examples of patents we have defended are below:
Cascades Publishing Innovation, LLC: U.S. Patent 8386484
Data Speed Technology LLC: US Patent 5,867,686 – High speed real-time information storage system
eTagz: US Patent 7,503,502 – Computer readable hang tag and product
eTagz: US Patent 7,703,686 – Consumer computer-readable product label apparatus and method
eTagz: US Patent 6,298,332 – CD-Rom product label apparatus and method
eWatch: US Patent 6,970,183 – Multimedia surveillance and monitoring system including network configuration
Helfrich Patent Licensing: Various US Patents related to mobile device technology
Honeywell International, Inc.: Various US Patents related to bar code and QR code technology
Infinite Data, LLC: US Patent 5,790,530 – Message passing multiprocessor system)
Innovatio IP Ventures: Various US Patents related to local area network radio frequencies and multiple channel wireless access
Lemolson Foundation: Various US Patents relating to bar code technologies
Lodsys: US Patent 7,222,078 – Interactive applications (smartphone apps)
Mobile Logistics: Various US Patents related to transportation yard management systems
MPHJ (formerly Project Paperless): Various US Patents related to computer architecture and document management
Pragmatus Telecom, LLC: US Patent 6,322,231 – Method and system for coordinating data and voice communications via customer contract channel changing system using voiceover IP)
Round Rock: Various US Patents related to radio frequency identification
TPQ Development LLC: US Patent 5,412,730 – Encrypted data transmission system employing means for randomly altering the encryption keys)
US Ethernet Innovations: Various US Patents related to Ethernet connections and point of sale
Wireless Media: Various US Patents related to transportation yard management systems
You Technology, Inc.: Various US Patents related to biometric technology
Partnership Agreement between Maker Studios and Tribeca Enterprises
Within the entertainment industry, Tribeca Enterprises is synonymous with success. The company behind the annual Tribeca Film Festival was founded in part by Academy Award-winning actor Robert De Niro, and is world-renowned for its innovative ventures and willingness to think outside the box. In early 2012, seeking to expand its reach into the younger, more Internet-savvy audience, Tribeca began preliminary negotiations with Maker Studios, a quickly-growing internet production company out of Los Angeles specializing in monetizing and creating content for YouTube talent. In a role unique to Midwestern law firms, Dinsmore represented Maker throughout the negotiations of a strategic partnership agreement between Tribeca and Maker aimed at creating a new YouTube channel featuring original content. The channel, "Picture Show," currently features a number of original videos, including the web series "Jurassic Park REMIX: Kitchen Confessions," a comedic parody blending elements of the hit movie and popular web show, and "Remix the Movies," a web series featuring classic scenes from blockbuster movies with alternate humorous dialogue. Such programming seeks to attract movie lovers who appreciate off-beat humor and new media entertainment platforms.

Since Picture Show's launch in April of 2013, Dinsmore has continued to provide counsel to Maker on talent and other production agreements which implicate intellectual property issues that are at the forefront of the entertainment industry. We also have advised Maker on a number of other intellectual property issues, including providing clearance, fair use and trademark opinions.

This partnership, which blends Maker's avant-garde style with Tribeca's traditional cinematic focus, represents a landmark step in the digital media world for actors, content creators and viewers alike. Dinsmore is proud to have played a role in helping Maker take this monumental step.


Complex Intellectual Property Dispute
Creativity is a differentiator and the driving force behind some of the most iconic products in the marketplace. We represented the author of a Wall Street Journal, USA Today, and Publisher's Weekly best-selling book and creator of accompanying merchandise in an intellectual property dispute. Our client became aware of a company marketing a competing product utilizing terms and phrases associated with our client's protected works. The competing company was leveraging unique terminology to direct online traffic to their website at the expense of our client. We protected our client's interests in a suit that had been filed in the U.S. District Court for the Northern District of Ohio. Ultimately, the dispute was resolved in mediation. We worked with our client and were successful in not only protecting their intellectual property but also safeguarding their ongoing competitive advantage in the marketplace.
New Media Enforcement Actions
Ongoing representation of a financial services provider that created a prepaid debit card from Visa. We have handled a large number of enforcement actions relating to the infringement and unauthorized use of our client's trademarks, copyrights, and other proprietary information, via the internet through search engine optimization tools, keywords, metadata, and other internet marketing tools. Our actions have included the filing of takedown notices with domain registrars, and sending of cease and desist letters to the infringers. Additionally, we have recently filed two lawsuits within the Southern District of Ohio to combat trademark infringement. We also manage their trademark portfolios and frequently strategize with their in-house counsel regarding the best ways to monitor and address the internet infringement and misuse. Our work enables the client to protect their valuable trademarks, copyrights and proprietary rights from potential infringement and avoid potential financial harm or damage to the goodwill associated with the marks.
Patent Applications
Protecting your organization's competitive advantage is key to its success in the business world. That's why one of the world's leading automobile manufacturers turns to Dinsmore for their patent needs. We have guided the client through a multitude of patent applications for products ranging from automotive electronics to mechanical systems. We guide the client through the entirety of the patent process, from reviewing the invention disclosure documents and determining the patentability of the product to the drafting and filing of the patent application. We also represent our client in dealing with the patent office, filing written responses and initiating examiner investigations to ensure the patent is issued and our client's business innovations are fully protected.
Patent Experience
Prosecuted over a thousand patent applications in the United States and abroad.


Negotiated hundreds of patent and technology licenses, including litigating patent portfolios and then licensing the successfully litigated patent portfolios to entire industries.


Provided numerous opinions regarding patent infringement, validity and enforceability of patents in preparation for enforcing the patents in litigation or defending against the patents in litigation.

Patent Infringement Litigation
Under Section 337 of the Tariff Act of 1930, the ITC investigates claims of unfair trade practices occurring in import trade. An increasing number of intellectual property lawsuits are tried before the ITC because ITC cases proceed faster than cases litigated in federal district courts, where most IP litigation takes place. The ITC also offers a unique set of remedies to companies engaged in patent disputes. The ITC has become a global forum for high-stakes patent cases brought by both U.S. and foreign companies intent on protecting valuable U.S. based IP rights. Dinsmore & Shohl LLP has a great deal of experience successfully representing parties in 337 investigations. For example, on behalf of our client, a $1 billion industrial machinery manufacturer, we reached successful settlements against multiple respondents importing industrial machinery from China, Germany, Italy and France.