Life Sciences Industry
Experience
Counseled Leading ULT Freezer Company through Merger
Client: Stirling Ultracold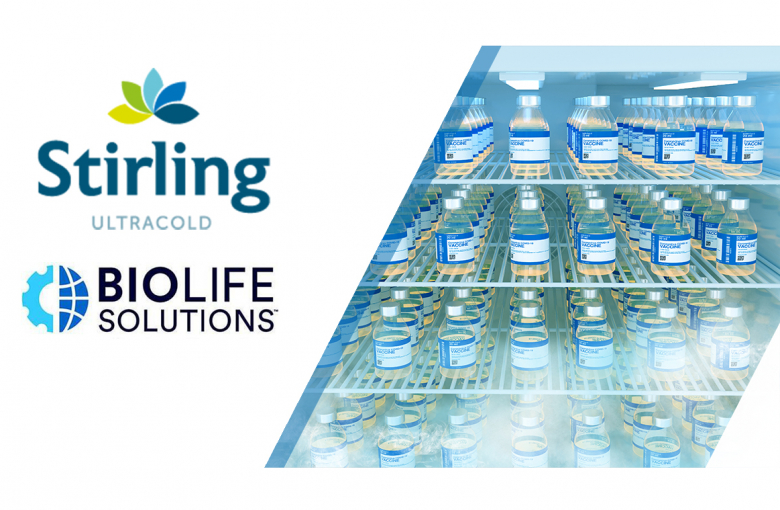 We counseled our client, Stirling Ultracold, an innovative developer and manufacturer of ultra-low temperature (ULT) freezers for life science and biopharma research, through its merger with BioLife Solutions, Inc., a developer focused on bioproduction devices used in cell and gene therapies. The all-stock mergers was in excess of $230 million.
Stirling's CEO saw the potential for increased demand for the company's freezers during the COVID-19 pandemic as the freezers were a direct competitor to dry ice used in storing the COVID-19 vaccine. Merging with BioLife enabled Stirling to execute an aggressive strategic plan marketing and selling its freezers. Dinsmore served as the company's general counsel since 2019, and our team of attorneys brought experience in mergers and acquisitions, labor, insurance, and life sciences, all of which was necessary to fully understand and address the company's specialized needs. We counseled our client through the merger while simultaneously defusing challenges. Our team's collective experience enabled Stirling's executives to address the company's short-term needs while also achieving its long-term goal.
"The entire team at Dinsmore was, by far, the best engagement I have had in the 15-plus strategic transactions I have done throughout my career," said previous Stirling Ultracold CEO Dusty Tenney, now COO and president at BioLife. "Their responsiveness, engagement, availability and deal leadership were extraordinary from LOI to closing."
Successfully Defended a Pharmaceutical Company During a Patent Infringement Lawsuit
Client: a pharmaceutical company
Kathryn defended her client, a pharmaceutical company, who was named in a patent infringement lawsuit under the Hatch-Waxman Act. She successfully defended her clients at trial and on appeal.
Representation of Richwood Pharmaceuticals, Inc.
Representation from inception of Richwood Pharmaceuticals, Inc., through sale to British based plc. Flagship product is Adderall, an attention deficit disorder drug.

Representative Transactions:

1. Acquisition of Rexar Pharmacal, N.Y based manufacturer of products, including Obetrol, which after additional research and configuration became the Adderall® line of products approved by the FDA.

2. Acquisition of Manufacturing Chemists, Inc, Indianapolis based manufacturer of women's health product line. Assets included plant and facilities, product lines, and intellectual property.

3. Negotiation and implementation of multiple rounds of venture capital financing in support of development and marketing operations in the growth and development of Adderall prior to sale to Shire Group plc.

4. Negotiation and sale of Richwood Pharmaceuticals, Inc. to British based plc. Flagship product was Adderall® for attention deficit disorder.

Private Equity Acquisition of Medical Device Manufacturer
Client: Medical Device Manufacturer
Dinsmore represented a closely-held international medical device manufacturer selling a controlling interest to a private-equity company. We advised the client through all aspects of the complex transaction including negotiating the purchase agreement, new governance structure, executive compensation, and non-compete agreements.
Provide Counsel and Patent Prosecution to Medical Device Manufacturer
We have been providing patent work for medical implant technology/devices, including hip, knee, shoulder, elbow and spine. The technologies mix different materials, which minimize the debris or fragmentation, last longer than previous devices and are more require a less traumatic surgery to surrounding bone and tissue.
Halma Acquisitions
Growing a business is challenging, even with the opportunities offered by today's global marketplace. Expanding your product and service offerings to your customers requires a strategic vision and focused plan, as well as the resources to pull it all together.

Halma, p.l.c., is an international group of technology companies with its headquarters outside of London, England. Halma has worked with Dinsmore for nearly 25 years. In that time, Dinsmore has represented Halma through a multitude of acquisitions, both domestically and abroad, as Halma has grown to become a global leader in health and safety technology.

When the opportunity recently arose to acquire two companies to boost Halma's Health and Analysis sector, the company again turned to Dinsmore for counsel. The acquisitions of California-based Sensorex, Inc. and Pennsylvania-based Accutome, Inc., offered myriad challenges. As the deals progressed, it appeared Halma would be able to announce the closings of both transactions to the Stock Exchange on the same day.

Our team worked to structure the asset purchase of Sensorex for $37.5 million and the stock purchase of Accutome for an initial payment of $20 million, handling everything from negotiating and drafting the documents to managing the legal due diligence for both transactions. We assisted Halma with the intellectual property, benefits and employment components of each deal and assisted with all details of closing.

On the Accutome deal, we were faced with the unique task of sequentially structuring the deal to comply with tax law related to the acquisition of Accutome's Dutch subsidiary. Because of the tax implications of acquiring a subsidiary through one Halma affiliate, while acquiring the parent company through another affiliate, we were asked to ensure that the transaction involving the subsidiary was closed before the U.S. transaction was completed. This required that we coordinate compliance with Dutch requirements in real time, in order to complete the transaction prior to opening of the European markets.

Accutome is primarily known for designing diagnostic equipment used to identify eye conditions and for innovative surgical instruments. Sensorex, a manufacturer of electrochemical water sensors, will enable Halma to enhance its water analysis and water quality programs. Assisted by Dinsmore's counsel, Halma continues to grow and expand its product offerings to clients and position itself as an industry leader.
Representation of U.S. Subsidiary of British Based plc
Representation of U. S. subsidiary of British based plc in selected transactions as follows:

1. Acquisition of Atlantic Pharmaceutical Services of Columbia, Maryland via stock purchase transaction. Handled all aspects of transaction inclusive of due diligence, real estate, bond financing modifications, intellectual property issues and other matters related to fully effecting transaction.

2. Sale of over the counter product line, inclusive of products Colace and peri-Colace, to Purdue Pharma L.P. Negotiated asset transaction and all aspects related thereto for sale of product line inclusive of distribution and other arrangements.

3. Reorganization of investment in Qualia Computing, Inc., a medical equipment company in Dayton, Ohio that produced breast imaging machines. Reorganization effected via recapitalization of Qualia. Participated in all aspects of negotiation and documentation of the transaction.
Medical Device Product Liability Litigation
Defending multiple product liability cases involving joint replacement products.
Allegations of Wrongful Termination by Ex-Employee of Medical Device Manufacturer
When a medical device manufacturer faced allegations of wrongful termination from an ex-employee, they turned to Dinsmore. The plaintiff was an engineer who was originally hired by the client to serve as a project manager. Upon hiring the plaintiff, the terms of his employment were laid out in an employment contract, which also contained deadlines for the completion of various projects. After nearly a year of employment, it was determined that the plaintiff had not met the required deadlines, and he was terminated. The plaintiff alleged he was wrongfully terminated and filed 10 claims against the client, including alleged violation of public policy, breach of contract and age discrimination. We filed a motion for summary judgment, which was granted on nine claims. For the remaining claim of violation of a public policy, we prepared the matter for trial, including managing discovery and taking depositions. On the first day of the trial, before proceedings officially began, we negotiated a settlement favorable to our client, enabling them to avoid litigation.
Lewis v. Synthes, et al.
Dinsmore & Shohl represented Synthes, a medical device manufacturer, in the Ohio cases involving alleged injuries from the use of pedicle screws. The cases were dismissed.
Patent Preparation and Prosecution
Our firm works with a large company in the medical device industry in the preparation and prosecution of patent applications related to numerous technologies in its IP portfolio.
Consultant v. Intellectual Property Owner / Inventor
As part of our trial team, I served in 2012-2013 as counsel for the consultant on his claim for breach of a consulting agreement. Our client had assisted the defendant, an inventor of intellectual property, in successfully marketing his inventions to medical device companies, but the inventor then refused to pay our client the millions of dollars in contingent commissions which were owed. After we successfully obtained summary judgment on liability, the case became centered around complex proof of past and future damages which totaled many millions of dollars. I served as lead counsel for the client on several critical depositions, including depositions of defendant's damages expert, defendant's accountant, and the defendant-inventor himself. I also served as a liaison for some of our experts on damages-related infringement issues and on complex accounting issues. Using materials developed in discovery and at depositions, I served as lead counsel in responding to a critical motion in limine, whereby the Court approved central parts of our damages theory. This ruling helped lead to successful resolution of the matter shortly before trial.
OxyContin Litigation
Defense of Purdue Pharma, LP in multiple state court cases involving product liability claims based on the marketing of the prescription pain relief medication Oxycontin. In the course of that defense, we successfully obtained one of the first judgments in favor of the company based upon the defense of misuse of the product. We also obtained the dismissal of a significant number of individual claims, and negotiated a resolution of one of the first actions instituted by a state attorney general against the company.
Venture Capital Financing
Represented group venture funds in $15,000,000 "A" round preferred stock financing of North Carolina biotech firm.
Represented Biotech Client During a Stock and Real Property Sale to a Strategic Buyer
Client: the seller
We assisted our client with a sale of stock and a piece of real property to a strategic buyer. We assisted in all phases of the transaction, including negotiation, documentation and closing the deal. This enabled our client to retire at the right time and maximize the sale price of the business.
Cash Merger
Acquisition of venture-funded imaging software company by cash merger.
Advise hospital on data access arrangement that allows safe patient information sharing
We worked with a hospital to build a data access arrangement that enabled them to share data between coding staff and off-site providers. We worked with the client to help structure the agreements to ensure protected and sensitive health care records and information are properly protected, as well as to build policies to ensure controls are in place.
Acquisition of Two Affiliated Swiss Companies
Represented Halma International Limited, the leading safety, health, and sensor technology group, in the acquisition of 100 percent shares of the Swiss corporation Medicel AG, together with its subsidiary Robutec GmbH. Dinsmore attorneys prepared and negotiated the Share Purchase Agreement and related closing documents. These related acquisitions required dual-track due diligence and negotiation of all transactional documents. Related to the Medicel acquisition was negotiation of tax-planning documentation for a U.K.-based investor. The purchase, valued at $100 million, further extended the client's presence in the ophthalmic surgical instrument market.


Representation of Pharmaceutical Companies
Representation of many pharmaceutical companies with licensing of products, acquisition and divestitures of assets.
In re Bendectin Product Liability Litigation
Defense of Merrell Dow in several thousand suits alleging that birth defects were caused by the prescription anti-nausea medication, Bendectin. Numerous summary judgments and jury verdicts obtained in favor of Merrell Dow.
Metoclopramide Litigation
Lead Kentucky counsel in metoclopramide litigation from 2006 through present.
Diet Drug Litigation
This multi-year representation included defense of a proposed statewide class action, and dismissal of a proposed medical monitoring class affirmed by the Kentucky Supreme Court. Significant experience in MDL practice and the interplay between state court cases and MDL cases.
Validation Study
Crafted the terms and operation of a post-market surveillance validation study for an orthopaedic implant manufacturer. Worked with Beacon, the coordinating hospital and the FDA to organize, coordinate and facilitate the study, as well as negotiated the terms of the study and the reporting of data and study results. Also worked with client to put together an institutional review board and ensured that privacy rights and other compliance matters were handled accordingly throughout study.
Negotiation of Settlement in Misbranding Law Matter
We represented a physician who had been designated as a "target" of a federal grand jury investigation focusing on FDA allegations of misbranding. The client along with other oncologists potentially faced numerous felony charges. We successfully defended the physician, resulting in a plea agreement to a single misdemeanor, favorable resolution of all civil matters including false claims act violations and no debarment of physician.
Conducts Internal Investigations Relating to Potential Health Care Fraud and Business Conduct for Clients
Conducts internal investigations relating to potential health care fraud and other business conduct for clients across the health care spectrum, including a large health insurer, national long-term care and other providers, hospitals, physician practices, ambulance providers, therapy services providers, community mental health providers, DME suppliers, pharmaceutical and medical device manufacturers, laboratories, and others.
Cyber Security Defense Verdict In FTC Administrative Action
Successfully defended LabMD at trial before the FTC Chief Administrative Law Judge. LabMD is the medical laboratory whose data security policies, practices and procedures allegedly violated section 5 of the FTC Act. After a lengthy trial the Administrative Law Judge dismissed the complaint. This is a landmark case because it is the first instance in which the FTC has prosecuted a HIPAA "Covered Entity" for violation of consumer privacy without being joined by HHS. It is also the first instance in which the FTC has been forced to take a case to trial involving data security and privacy. Thus this case established the adjudicatory framework for FTC cyber security administrative trials including the standard of proof and elements required to prove section 5 consumer harm in a cyber security case.
Strategic Acquisition of a Pump Manufacturer with Operations in China and the U.S.
A global marketplace has increased opportunities for businesses to expand their offerings, and taking advantage of these opportunities can be the deciding factor in a company's long-term success. Halma p.l.c (Halma), one of the world leaders in health and safety technologies, has consistently sought strategic acquisitions to strengthen their business, and they turned to Dinsmore to counsel them through their latest transaction. We represented Halma through the share purchase of Thinketron Precision Equipment Company Limited, which included its subsidiaries, the China-based Baoding Longer Precision Pump and the U.S.-based Langer Instruments Corporation. The company manufactures and markets peristaltic, syringe and gear pumps used in laboratory, medical and industrial settings. We served as primary deal counsel throughout the transaction, performing due diligence, drafting all related documentation and handling the closing. The transaction, which was valued at approximately $34 million, was heavily negotiated and featured challenges in complying with the myriad of Chinese regulations regarding share transfers and corporate governance. Additionally, we also managed a large team of local counsel, ensuring Halma's objectives were met at each step of the process. Upon completion, the transaction was Halma's first major acquisition in China, and significantly strengthened their offerings in health and safety technology.