Mergers & Acquisitions
Experience
Counseled Client in its Acquisition of a $1.9 Billion Publicly Traded Financial Holding Company.
Client: Peoples Bancorp Inc.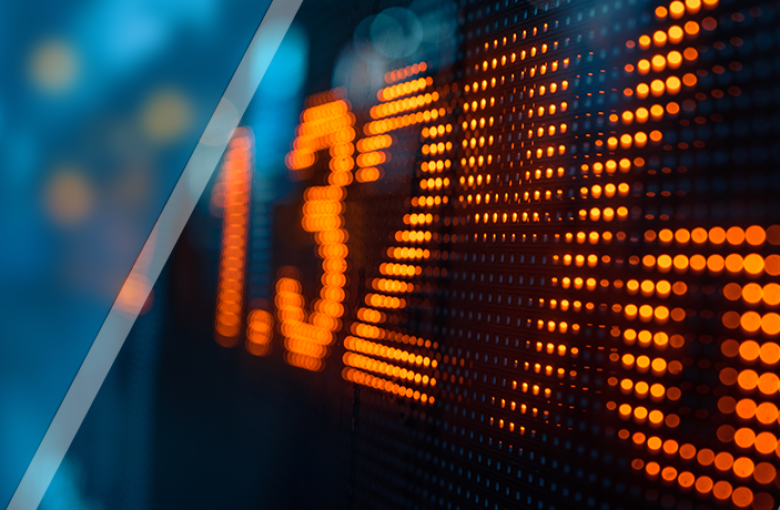 Peoples Bancorp Inc. has engaged us for a variety of significant projects involving M&A and regulatory matters over the last 12 months. We partnered with Peoples on its most significant acquisition to date with our team, the purchase of Premier Financial, a $1.9 billion dollar public company with financial operations in seven states. This was a complex deal requiring a deep and broad team to handle a three-step merger, shareholder approvals, various regulatory approvals, and multi-state filings. The team was heavily involved in negotiating proper allocations of risk, transaction documents, and leading diligence, working hard in a compressed timeframe to get to signing. Other projects completed with Peoples included advising on a variety of corporate governance matters and regulatory matters.
Counseled Leading ULT Freezer Company through Merger
Client: Stirling Ultracold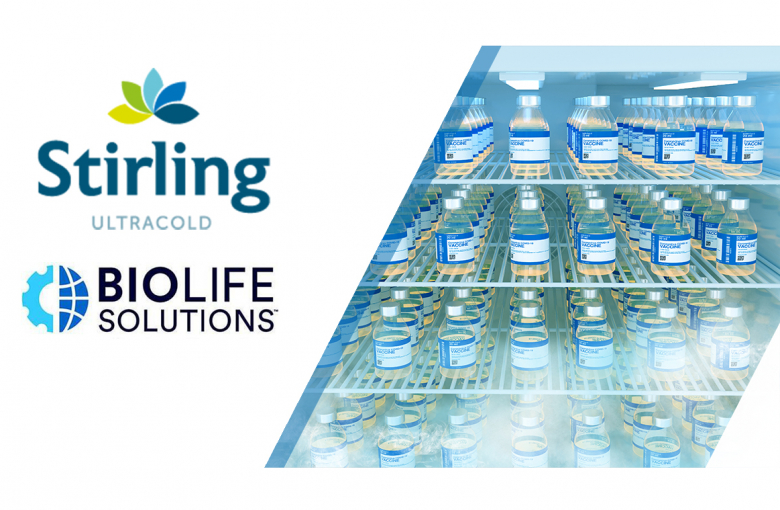 We counseled our client, Stirling Ultracold, an innovative developer and manufacturer of ultra-low temperature (ULT) freezers for life science and biopharma research, through its merger with BioLife Solutions, Inc., a developer focused on bioproduction devices used in cell and gene therapies. The all-stock mergers was in excess of $230 million.
Stirling's CEO saw the potential for increased demand for the company's freezers during the COVID-19 pandemic as the freezers were a direct competitor to dry ice used in storing the COVID-19 vaccine. Merging with BioLife enabled Stirling to execute an aggressive strategic plan marketing and selling its freezers. Dinsmore served as the company's general counsel since 2019, and our team of attorneys brought experience in mergers and acquisitions, labor, insurance, and life sciences, all of which was necessary to fully understand and address the company's specialized needs. We counseled our client through the merger while simultaneously defusing challenges. Our team's collective experience enabled Stirling's executives to address the company's short-term needs while also achieving its long-term goal.
"The entire team at Dinsmore was, by far, the best engagement I have had in the 15-plus strategic transactions I have done throughout my career," said previous Stirling Ultracold CEO Dusty Tenney, now COO and president at BioLife. "Their responsiveness, engagement, availability and deal leadership were extraordinary from LOI to closing."
Counseled Financial Services Holding Company through $290 Million Merger
Client: Peoples Bancorp Inc.
Our attorneys counseled Peoples Bancorp Inc., a diversified financial services holding company, in its acquisition of Premier Financial Bancorp, Inc. and its subsidiaries. The merger, valued at roughly $290 million, enabled Peoples to grow its reach and customer base in exiting market while expanding into such states as Maryland, Virginia and Washington D.C. Peoples regularly looks for ways to grow strategically through mergers and consolidation, and our attorneys counseled our client throughout the process, from due diligence, negotiations of the definitive agreement and preparation of the applications, registrations and filings to the SEC, Federal Reserve, and other state regulatory agencies. Because of the complexities of the public companies involved, and desire to announce the transaction in-line with earnings releases, our attorneys worked quickly and strategically, considering and planning for any possible challenges and scenarios that could arise during negotiations while simultaneously working to meet all local, stand, and federal standards.
Asset Sale
Represented a software development company in the sale of business in order to settle litigation between hostile shareholders.
Cash Merger
Acquisition of venture-funded imaging software company by cash merger.
Client acquires multi-state mobile imaging company
We represented a client in its acquisition of a multi-state mobile radiology company and several years later represented the same client in its sale to a national company.
Representation of Pharmaceutical Companies
Representation of many pharmaceutical companies with licensing of products, acquisition and divestitures of assets.
Representation of Richwood Pharmaceuticals, Inc.
Representation from inception of Richwood Pharmaceuticals, Inc., through sale to British based plc. Flagship product is Adderall, an attention deficit disorder drug.

Representative Transactions:

1. Acquisition of Rexar Pharmacal, N.Y based manufacturer of products, including Obetrol, which after additional research and configuration became the Adderall® line of products approved by the FDA.

2. Acquisition of Manufacturing Chemists, Inc, Indianapolis based manufacturer of women's health product line. Assets included plant and facilities, product lines, and intellectual property.

3. Negotiation and implementation of multiple rounds of venture capital financing in support of development and marketing operations in the growth and development of Adderall prior to sale to Shire Group plc.

4. Negotiation and sale of Richwood Pharmaceuticals, Inc. to British based plc. Flagship product was Adderall® for attention deficit disorder.

Representation of U.S. Subsidiary of British Based plc
Representation of U. S. subsidiary of British based plc in selected transactions as follows:

1. Acquisition of Atlantic Pharmaceutical Services of Columbia, Maryland via stock purchase transaction. Handled all aspects of transaction inclusive of due diligence, real estate, bond financing modifications, intellectual property issues and other matters related to fully effecting transaction.

2. Sale of over the counter product line, inclusive of products Colace and peri-Colace, to Purdue Pharma L.P. Negotiated asset transaction and all aspects related thereto for sale of product line inclusive of distribution and other arrangements.

3. Reorganization of investment in Qualia Computing, Inc., a medical equipment company in Dayton, Ohio that produced breast imaging machines. Reorganization effected via recapitalization of Qualia. Participated in all aspects of negotiation and documentation of the transaction.
Strategic Acquisition of a Pump Manufacturer with Operations in China and the U.S.
A global marketplace has increased opportunities for businesses to expand their offerings, and taking advantage of these opportunities can be the deciding factor in a company's long-term success. Halma p.l.c (Halma), one of the world leaders in health and safety technologies, has consistently sought strategic acquisitions to strengthen their business, and they turned to Dinsmore to counsel them through their latest transaction. We represented Halma through the share purchase of Thinketron Precision Equipment Company Limited, which included its subsidiaries, the China-based Baoding Longer Precision Pump and the U.S.-based Langer Instruments Corporation. The company manufactures and markets peristaltic, syringe and gear pumps used in laboratory, medical and industrial settings. We served as primary deal counsel throughout the transaction, performing due diligence, drafting all related documentation and handling the closing. The transaction, which was valued at approximately $34 million, was heavily negotiated and featured challenges in complying with the myriad of Chinese regulations regarding share transfers and corporate governance. Additionally, we also managed a large team of local counsel, ensuring Halma's objectives were met at each step of the process. Upon completion, the transaction was Halma's first major acquisition in China, and significantly strengthened their offerings in health and safety technology.
Counseled Equity Firm through its First Acquisition
Client: Prather Capital Partners
Dinsmore represented Prather Capital Partners, a newly established private equity firm, through its first acquisition. Our counsel included deal structure assistance, preparation and negotiation of the asset purchase agreement and ancillary documents, as well as the preparation and negotiation of the equity capital raise and senior debt financing documents. The transaction will enable Prather Capital Partners to lay the groundwork for their bio-medical manufacturing platform which will meet the needs of a fast paced industry.
Guided Long-time Client Through Life Cycle of Company Sale
Client: TC Manufacturing Co., Inc. d/b/a Pak-Sher
We guided our long-time client Pak-Sher, a U.S. manufacturer of innovative carryout and kitchen prep plastic packaging, in its sale to Revolution, a leading plastics provider for closed loop plastic solutions. Our attorneys represented our client through all aspects of the sale process, which included counseling the company's leadership on transitional elements, from personnel changes to shareholder matters. Shareholder matters included drafting a proxy statement in soliciting shareholder approval of the transaction and the ultimate liquidation and dissolution of the company. Post-close, we continued to provide assistance to our client on transaction-related items and the winding-up process, which included drafting a long term plan of complete liquidation and dissolution.
Counseled Client Through Principal Exit Plan and Sale of Company
Client: Construction company
When the owners of our construction company client were ready to retire and sell their business, we represented and advised the company through the sale process, beginning to end.
Counseled Client through Strategic Acquisition of School Transportation Company
Client: Privatized school transportation company
We counseled our client, a privatized school transportation company, during its acquisition of an Illinois-based student transportation service provider for special needs students and their families. This acquisition, a logical next step, extended our client's market presence in Illinois and strengthened its commitment to developing and implementing best practices for transporting special education students. Our team of attorneys performed extensive diligence in preparation of closing, which touched on a multitude of different areas unique to the transaction, such as state and local taxes, and specific to our client's industry, including regulatory requirements. We diligently worked together with seller's counsel to achieve a desired result for our respective clients.
Asset Sale
Represented distressed holding company in $30,000,000 divestiture of basketball equipment manufacturing business.
Asset Sale
Represented distressed holding company in $15,000,000 divestiture of non-core services business.
Divesture of Business Units By Chapter 11 Debtor
Represented Chapter 11 debtor in the $25,000,000 sale of numerous non-core businesses in court-approved transaction.
Complex ESOP Transaction
Client: Battery additives manufacturer
We counseled a global manufacturer of additives for lead acid batteries through a complex ESOP transaction intended to provide liquidity to the company's shareholders. This transaction involved a collaborative team of Dinsmore attorneys across practice groups who worked closely with ESOP trustee counsel, the lender's counsel, and other environmental and financial advisors. The team oversaw the company's due diligence, in particular its specialized environmental due diligence, conducted a tender offer due to the relatively sizeable number of shareholders involved, and constructed the ESOP plan and other ancillary plan documents. We ultimately finalized a plan and consummated the transaction enabling our client to achieve its goal of a sustainable balance between what is best for its business, employees, shareholders, and community.
Negotiated Member Interest Purchase Agreement and Metal Supply Agreement Involving Multiple Clients
Client: Tri-Arrows Aluminum; Tri-Arrows Aluminum Holding; UACJ Corporation
We represented our clients through the complex negotiations of a binding membership interest purchase agreement, metal supply agreement, and associated agreements involving intellectual property rights. Our clients, UACJ Corporation and its U.S. subsidiary, Tri-Arrows Aluminum Holding Inc., opted to sell their interest in Constellium-UACJ ABS LLC, a Bowling Green, Kentucky joint venture engaged in finishing automotive body sheet, which it previously held with their joint venture partner, Constellium N.V. and Constellium U.S. Holdings I, LLC. Our team assisted with the negotiations resulting in the termination of the membership agreement, working with owners and representatives in Tokyo, Paris, New York, and Louisville. As part of the deal, we also assisted with the negotiations of a metal supply agreement ensuring that Tri-Arrows Aluminum, also our client, would remain a supplier of cold coil to the Constellium Bowling Green plant for up to five years.
Counseled Client Through Company Acquisition
Client: Aerosol Food Product Development Company
We represented an aerosol food product development company in its acquisition of a competitor company. Closing this deal enabled our client to grow their marketing and distribution footprint. We performed due diligence and closing duties for the asset purchase, partnering with our client's general counsel to get the deal done. We ensured they were satisfied with the end result and positioned the company for success to pursue its strategic growth of operations and market share.
Represented a Nonprofit in its Acquisition of Multiple Properties
Client: American Eagle LifeCare Corporation
We represented American Eagle LifeCare Corporation, a nonprofit corporation that previously owned and operated several senior living facilities, in connection with the acquisition of 17 facilities in eight states. The acquisition was financed from the proceeds of several series of tax-exempt and taxable bonds issued by the Capital Trust Agency, a Florida issuer with the authority to issue bonds to finance projects in multiple jurisdictions. The acquisition presented numerous complicated issues that needed to be addressed, including regulatory, real estate, and business negotiation matters, along with the complexity of completing the acquisition across eight jurisdictions. The financing itself was highly-structured and sophisticated, comprising of 18 borrowing entities organized as an obligated group under a master trust indenture. The acquisition was the largest transaction completed by this client and positions American Eagle LifeCare Corporation to be a significant provider of senior living services in the future.
Represented Parking Reservation Company Through Asset Sale
Client: SpotHero
SpotHero, a parking reservation company, hired Dinsmore to support its new partnership with ParkHub, a leading B2B parking technology provider. Partnering with ParkHub enabled SpotHero to grow its current network of premium parking facilities by adding hundreds of new venues, growing our client's stature as one of the largest parking mobility platforms in North America. The primary deal structure of the partnership was an asset sale from SpotHero to ParkHub, but there were other unique aspects of the transaction, including the creation of an alliance between the parties involving concerted efforts on booking and parking site prospecting and shared revenues. Our role included shepherding our client through the rigorous negotiations process and working diligently to close the transaction, while also protecting our client's best interests and business vision moving forward.
Negotiated Sale of Manufacturing Company to Unsolicited Buyer
Our client, a manufacturer of precision shafts and other components, was approached by an unsolicited buyer. The buyer made a purchase offer that enabled our client to sell its business years earlier than originally planned. We helped the manufacturer negotiate a price and structured the deal in a tax efficient manner.
Specific Sale of Majority Equity Position
When Hometown Urgent Care had an opportunity to sell a majority equity position to Ridgemont Capital, a top private equity firm, it turned to Dinsmore to advise on the transaction. We worked with the Ridgemont's counsel to structure the transaction and negotiate the terms. Hometown and Ridgemont completed the sale in late May 2012. Hometown is one of the Midwest's largest walk-in urgent care groups, with 25 locations spread across Ohio, Michigan and Kentucky at the time of the sale.
Acquisition of Physician Practices by a Regional Health Care System
Stacey has experience representing buyers and sellers in these types of transactions. Most recently Dinsmore represented a regional health system acquiring two specialty physician practices. We advised the client through all aspects of the transaction, including drafting and negotiating the asset purchase agreement, various management agreements, clinical services agreements, physician employment agreements, and affiliated real estate transactions.
Asset Purchase Transaction
Client: a contract packager
We represented a contract packager in the acquisition of the assets of a competitor packaging company. Our client is a full-service contract packager in the custom aerosol packaging industry. Dinsmore assisted in all aspects of the acquisition, including undertaking due diligence and advising on the structure of the transaction. The acquisition further solidifies our client's position as a leader in the aerosol packaging industry by increasing their market share and client base.
Counseled a Bank Holding Company through a $33 Million Merger
We represented a client during their purchase of a single location bank located in Charleston, West Virginia. The purchase enabled our client to establish a foothold in the Charleston market. Our services included preparation of the merger agreement; structuring transaction and proxy statements to comply with applicable Nasdaq rules governing transactions in which issuer affiliates have material interest in target; preparation and filing of bank regulatory applications (or obtaining exemptions therefrom); preparation and processing of SEC registration statement for securities offered in transaction and 1934 Act filings of issuer and affiliates.
Customer's Counsel in Finance and Accounting Outsourcing Transaction
Our client is a publicly traded company l corporation in the water purification and treatment industry. They were seeking to outsource significant finance and accounting functions to a third-party supplier for the first time. In conjunction with their outside consulting firm, we assisted the client in the full transaction lifecycle, including building out the RFP package, assessing bids and down selecting, dual track negotiations, final business award, comprehensive drafting and negotiation, contract execution and transition period guidance. The core project spanned over four months. This complex outsourcing agreement was comprised of over 50 distinct contract documents, and the services covered over 130 different countries. We worked closely with our client's finance, IT, procurement and tax teams and directly negotiated with the supplier's business and legal teams. Given the volume and complexity of the documents, terms and stakeholders, attention to detail, focus and organization was at a premium. Ultimately, we got the deal closed on favorable terms and stand ready to continue to support the client as appropriate throughout the transition period and following "go-live."
Obtained a Favorable Jury Verdict Following a Commercial Lease Dispute
We represented our client, a sub-lessor, against another business in a commercial lease dispute where each party claimed the other was in violation of a lease agreement for real and personal property. The matter went to trial and we received a favorable verdict in excess of the defendant's original settlement offers.
Represented a Privately-Held Parent Corporation in Forward Triangular Merger
Client: SeeScan, Inc.
We assisted our client, a pipe diagnostic and utility locating equipment manufacturer, with their strategic plans to form a wholly-owned subsidiary for the purpose of acquiring its sister company, DeepSea Power & Light, Inc. By way of the transaction, DeepSea Power & Light, Inc. merged with and into the newly formed subsidiary and thereafter became DeepSea Power & Light LLC. We worked closely with our client through each and every necessary and advisable step of the closing and post-closing, including structuring the transaction, entity formation, drafting documents, and preparing notices, empowering the companies to achieve shared success.